Many active substances usually exist in the form of peptides which means that there are numerous peptides in the human body. In particular, the peptide content in the brain has taken the most part compared with other organs.
As an important regulator in the human body nerve, cell growth and reproduction of various areas, peptides are able to regulate the various physiological functions in cells and enable activation of the enzyme system to promote the permeability of intermediate metabolic membrane permeability. Taking Lanreotide as an example, it is a medication used in the management of acromegaly and symptoms caused by neuroendocrine tumors, most notably carcinoid syndrome. So how about the specific physiological effects of these peptides? Do they really work as researchers said?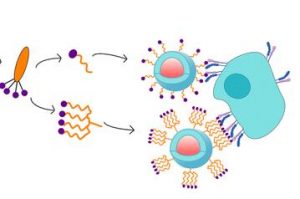 In addition, peptides are also the human transport tool, transporting a variety of vitamins, biotin, calcium and trace elements beneficial to the human body directly to the necessary parts, which can help enhance the human physiological activity and biological functions. Generally, peptides are made up of over 10 amino acids, whose origin is very complicated, including animal organ separation method (such as thymosin), human blood extraction method (interferon and interleukin-Ⅱ), solid phase synthesis, liquid phase synthesis, acid method, gene cloning and enzymatic hydrolysis method (the fastest growing and most suitable for industrial production and leads the world new trend of polypeptide production), etc. Peptides produced by these methods have made certain positive effects at various historical stages.
Why peptides can be used to prevent diseases?
There is a need for novel drugs for the treatment of infectious diseases, autoimmunity and cancer. This is the reason why peptides are so important in disease treatment. Lepirudin, as a recombinant hirudin derived from yeast cells, can function as a direct thrombin inhibitor to improve cardiovascular system & diseases.
The main mechanism of disease prevention in the peptides (https://en.wikipedia.org/wiki/Peptide) is clear to see. From the immune point of view, it is to induce and promote T cell differentiation and maturation, enabling to regulate the proportion of T cell subsets, so that CD4/CD8 can be normal. Moreover, it can also enhance macrophage phagocytosis, (IL-2) production level and that of receptor expression. Certainly, there are some other functions of peptides in disease. For example, it can improve the the production of peripheral blood mononuclear cell γ-interferon; it also enhances the activity of SOD in serum as well as improve the activity of natural killer cells (NK) and the production of interleukin, which can effectively prevent the decrease of the number of leukocytes after radiation and chemotherapy, effectively inhibiting the growth of tumor cells.
Rely on new discovery in peptide synthesis, various peptides have been played increasing concerns in medical groups, especially for its function in preventing the decrease of CD4 + caused by radiotherapy and chemotherapy of malignant tumor and improving the immune function. While on the other hand, peptide, SARS virus, or HIV on the human cell membrane has a fusion force, which can penetrate the human body cell membrane into cells. However, before they come into the cells, peptides can prevent the SARS virus, HIV into human cells from a certain degree. This is common in leuprolide acetate.
Clearly, as for those virus that has entered the body cells, peptides are able to immediately participate in SARS virus And HIV competition due to their strong activity and diversity, which helps peptides hold the dominant and absolute advantage. Moreover, the physiological effects of peptides can also been seen in getting rid of SARS virus and HIV out of the cell membrane.
Furthermore, recent comparative analysis of hepatic gene expression by DNA microarray techniques has shown that peptides alone can induce a change in a gene expression pattern, with specific physiological functions.