(This interview originally appeared in
Development
on September 28, 2010)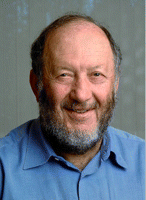 The International Society for Stem Cell Research (ISSCR) held their annual conference in San Francisco this June. At the time, the President of the society was Irving Weissman, who is currently on the board of directors of the ISSCR as past President. He is Professor of Pathology and Developmental Biology and also the Director of the Institute of Stem Cell Biology and Regenerative Medicine at Stanford University School of Medicine, where he works on the generation of myeloid and lymphoid lineages from haematopoietic stem cells. At the ISSCR meeting, we asked Professor Weissman about his role on the board of directors of the ISSCR, and also about the meeting and the field of stem cell research in general.
Thank you for taking the time for a quick interview. Are you enjoying the conference so far?
Of course, for those few moments I have without administrative duties.
What have been your highlights of the conference these first two days?
Well, there are different kinds of highlights. There is of course the highlight that just before the conference we launched our (the ISSCR's) website on people in clinics who are practising for-profit, unproven therapies (
www.closerlookatstemcells.org
). This is our way of providing patients and their care-givers with the kind of advice they need in order to avoid being promised treatments that have neither the hope of treating or curing the disease nor of providing good medical practice.
How long have you been involved with the ISSCR; was it from the very start?
Yes, I was a member of the founding group, but I didn't want the job of ISSCR President until it was more established.
How have you seen the ISSCR change over the past eight years?
I think we went from under a thousand people to nearly four thousand, both as members and as people who are participating in these meetings. We have also formed an alliance with the journal
Cell Stem Cell.
Read the rest of this entry »
GD Star Rating
a WordPress rating system