(This interview previously appeared in Development)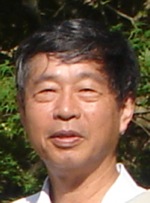 This August, the Society for Developmental Biology (SDB) held their annual meeting in Albuquerque, New Mexico, USA, jointly with the Japanese Society of Developmental Biologists (JSDB). The JSDB has recently increased their international profile under the presidency of Dr Shinichi Aizawa from the RIKEN Center for Developmental Biology (CDB). We caught up with him at the SDB/JSDB joint meeting to discuss the projects that the JSDB has been undertaking under his leadership to expand the activities of the society beyond the borders of Japan.
What are you working on at the moment?
I'm interested in head development, specifically focussing on questions ranging from anterior-posterior axis formation to the early regionalisation of the brain. I have generally used a mouse genetics approach in this work, but I have also become interested in phylogenetic aspects, and am working with non-model animals such as
Suncus
, pig, gecko, soft-shelled turtle and the lobe-finned fish Polypterus.
How long have you been President of the Japanese Society of Developmental Biologists?
I've been president for four years. At our society, the president of the society and chairman of each annual meeting are two separate positions. The president and board (14 members) are elected by the members of the society, and their terms last for up to four years. The president nominates the chairman of the annual meeting with the agreement of the board members. I understand that this is different from the structure at the SDB, where the society president is also the head of the annual meeting.
How old is the JSDB?
The society was founded in 1968, and we currently have approximately 1400 members. More information can be found on the
JSDB web site
.
Read the rest of this entry »
GD Star Rating
loading…