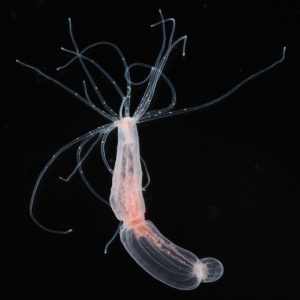 A 4-year postdoc position is available in the group "Cnidarian neural development" (headed by Fabian Rentzsch) at the Sars Centre in Bergen, Norway. The group is studying neurogenesis in the cnidarian Nematostella vectensis with the aim to understand cellular, molecular and evolutionary aspects of nervous system development (see Richards and Rentzsch, Development, 2014 and 2015). We have used RNA-seq, microarrays and in situ hybridizations to identify molecularly defined subpopulations of neurons. In this project, we aim to characterize the molecular basis of the development of these subpopulations. Main experimental approaches are transgenic reporter constructs and CRISPR-Cas9 mediated genome editing for functional studies. Please apply via this link:
https://www.jobbnorge.no/ledige-stillinger/stilling/154447/postdoctoral-fellow-position-neural-development-in-nematostella
Deadline for applications: 16th September 2018. For further information, contact fabian.rentzsch@uib.no.