***DEADLINE IS TODAY – MAY 15!***
In September, Development is hosting the third of its highly successful series of meetings focusing on human developmental biology. Held in the Wotton House estate near Dorking in Surrey and organised by Paola Arlotta, Ali Brivanlou, Olivier Pourquié and Jason Spence, the meeting will cover the latest developments and future prospects for this rapidly evolving field (you can find more information at the meeting homepage).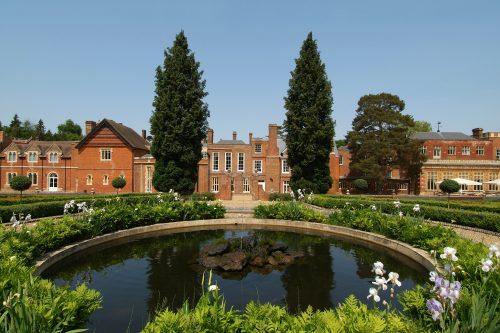 We are excited to announce a competition for a reporter to cover the meeting for the Node. The reporter will provide regular updates of the meeting via Twitter, and write a meeting report of their experience and the sights and sounds of the meeting to be published on the Node.
It's a fantastic opportunity both to practice your science communication skills and for networking, and of course you'll also be able to learn about the latest fascinating research.
The prize
The winner will get free registration to the meeting!
How to enter
To find the perfect reporter, we'd like to know why you're excited about the future of human developmental biology. Send us 300 words answering one of the following questions:
Why is human developmental biology important?
What has been the biggest advance or paper in the field since the last Development meeting in September 2016?
What is the key burning question about human development you want to answer in your research?
The competition is open to PhD students and postdocs.
Please send entries to thenode@biologists.com with "Meeting reporter competition" as the subject.
Deadline = 15th May (winner announced soon thereafter)
Meeting registration details
If you have registered for the meeting already, you will get a refund on your costs.
If you have not registered but plan to, note that the meeting has limited places and we expect these places to run out. So please do not delay your application for the meeting while you're writing your piece. The deadline for applying to the meeting is 22nd June – in your application, include reference to this competition in the box "Please state why this meeting is of particular relevance to your research and your reasons for wishing to attend"; you will not have to pay until the winner of the competition is announced.
Happy writing!