Closing Date: 15 March 2021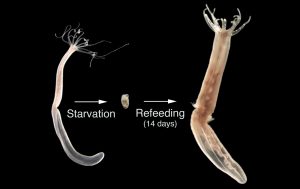 There is a 4-year PhD position available at the Sars International Centre for Marine Molecular Biology (www.sars.no/) in the lab of Dr. Patrick Steinmetz.
The successful applicant will study how starvation-induced degrowth is controlled in the sea anemone Nematostella vectensis. The project may also involve studying key aspects of degrowth in the sea anemone Aiptasia pallida in a comparative context. State-of-the-art functional techniques (CRISPR mutants & knock-in lines, transgenesis), and a diverse range of approaches from developmental biology, genetics, physiology and genomics are available for functional and genomic studies in Nematostella.
Further details and how to apply: https://tinyurl.com/y3h5tv8r