Interviews
All our (and Development's) interviews in one place.
Recent posts
Posted by Krista Gert, on 25 August 2023
Krista Gert, a recent doctoral graduate from Andrea (Andi) Pauli's lab at the Research Institute of Molecular Pathology (IMP) in Vienna, Austria, recently published a study on how Bouncer, a small egg …
Posted by Jason Higgins, on 21 July 2023
In recognition of the Genetics Society of America 24th International C. elegans Conference at the end of June 2023, Disease Models & Mechanisms (DMM) celebrated worm research with specially commissioned …
Posted by the Node, on 12 June 2023
We caught up with Alison Forbes (Head of EDI, the Francis Crick Institute), and Rafael Galupa (Scientist & social entrepreneur) after the 2023 Young Embryologist Network Conference.
Posted by Alexandra Bisia, on 10 March 2023
On Thursday 23 February I visited the Crick Institute in London to see their new exhibition, Cut + Paste, and to meet the organisers. Cut + Paste is an interactive …
Posted by Helen Zenner, on 1 March 2023
Scott Gilbert literally wrote the book on developmental biology! With the 13th edition of 'Developmental Biology' about to be published, we took the opportunity to find out more about the …
Posted by Helen Zenner, on 1 February 2023
At the Joint Society for Developmental Biology (SDB) – Pan-American Society for Evolutionary Developmental Biology Meeting in 2022, I spoke to Christopher Wright, the winner of the 2022 SDB Victor …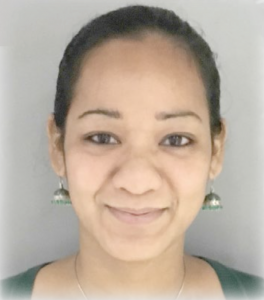 In 2019 we met Vilaiwan Fernandes, who had recently been awared the Santa Cruz Developmental Biology Young Investigator Award
Contact us
Do you have a question or suggestion for the Node?