Behind the paper stories
Every paper has a story behind it, and we regularly commission scientists to tell theirs. In this collection you'll discover the highs and the lows, the chance encounters and life changing discoveries from the breadth of developmental biology and stem cell research.
Recent posts
Posted by Manisha Goyal, on 5 May 2022
In their recent Development paper, published in our Immune Special Issue, Manisha Goyal, Tina Mukherjee, and colleagues examine the pathways controlling ROS homeostasis during hematopoietic growth control.
Posted by Niraimathi Govindasamy, on 27 March 2022
Niraimathi Govindasamy from the Bedzhov lab, takes us through the story behind their paper on the interactions between the embryo and maternal vasculature.
Posted by Cédric Finet, on 23 February 2022
A evo-devo research story from Cédric Finet asking why are water striders so hairy.
Posted by Akihiro Kaneshige, on 9 February 2022
Read the story behind the paper with Akihiro Kaneshige
Posted by Jeff Gross, on 14 December 2021
Read the story behind the paper with Jeff Gross
Posted by Alok Javali, on 9 December 2021
In our recently published paper1, we show that human stem cells self-organize into blastocyst-like structures, which we term blastoids based on 4 criteria. Because blastoids can be generated in large …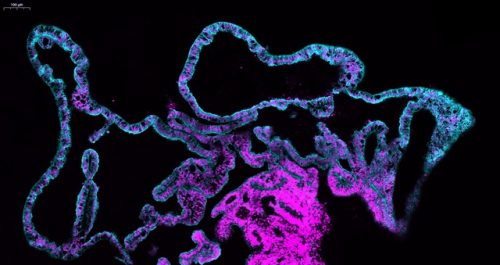 "If you notice something unusual in your experiments, don't just throw it away!"
Do you have a story to tell? We can give comments on drafts and any level of editing you want, and we particularly encourage contributions from researchers for whom English is not their first language.
Our full archive going back to 2010 is filterable by category, tag and date.