Behind the paper stories
Every paper has a story behind it, and we regularly commission scientists to tell theirs. In this collection you'll discover the highs and the lows, the chance encounters and life changing discoveries from the breadth of developmental biology and stem cell research.
Recent posts
Posted by Alina Marymonchyk, on 2 October 2021
Adult Neural Stem Cells (NSCs) have a remarkable capacity to produce new neurons and glia cells that integrate into pre-existing neural networks. Adult NSCs are found in all mammals, including humans, giving us hope of using the pool of adult …
Posted by Esteban Hoijman, on 15 July 2021
Esteban Hoijman and Verena Ruprecht describe how they found a phagocytic role for epithelial cells in early embryos
Posted by Koichiro Uriu, on 30 June 2021
Koichiro Uriu, Bo-Kai Liao, Andrew Oates and Luis Morelli on the segmentation clock
Posted by Henry De Belly, on 9 June 2021
Mouse Embryonic Stem Cells (ES cells) have the capacity to generate any tissue in the organism; this remarkable ability is called naïve pluripotency. Intriguingly, when ES cells start to differentiate …
Posted by Petridou, on 7 May 2021
By Bernat Corominas-Murtra and Nicoletta I. Petridou Embryo morphogenesis is a play whose outcome is the result of a complex and delicate plot, made of balances and agreements among many …
Posted by Alejandro Aguilera Castrejon, on 6 May 2021
Alejandro Aguilera Castrejon and Jacob Hanna on how to culture mouse embryos for longer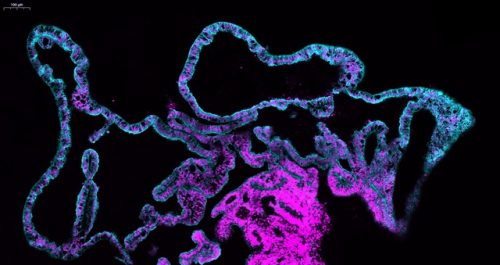 "If you notice something unusual in your experiments, don't just throw it away!"
Do you have a story to tell? We can give comments on drafts and any level of editing you want, and we particularly encourage contributions from researchers for whom English is not their first language.
Our full archive going back to 2010 is filterable by category, tag and date.