Behind the paper stories
Every paper has a story behind it, and we regularly commission scientists to tell theirs. In this collection you'll discover the highs and the lows, the chance encounters and life changing discoveries from the breadth of developmental biology and stem cell research.
Recent posts
Posted by Hannah Long, on 25 January 2021
Hannah Long tells the story of how she uncovered the genetic basis of a developmental disorder
Posted by SDuranNebreda, on 20 January 2021
During their journey from zygote to adult, embryos experience several symmetry breaking processes. Structures which are not isotropic (equal in all directions) are formed, creating the inside-out axis, forward-backwards axis, …
Posted by Bert De Rybel, on 16 December 2020
Jos Wendrich, Yvan Saeys and Bert De Rybel take us on a single cell journey through the Arabidopsis root
Posted by Sofia Araújo, on 14 December 2020
In the Genetics of Cell Behaviour in Development laboratory, at the Department of Genetics, Microbiology and Statistics at the University of Barcelona, we work with the terminal cells (TCs) of …
Posted by Courtney Clark-Hachtel, on 19 October 2020
The wings of vertebrates, like birds and bats, emerged relatively recently, and we understand that these wings evolved from forelimbs. Even for the mythological dragon there seems to be a …
Posted by TimFulton, on 9 October 2020
Timothy Fulton, Vikas Trivedi, Andrea Attardi & Benjamin Steventon As developmental biologists, we often find ourselves carefully looking at developing embryos as they undertake a dramatic and fascinating task: making …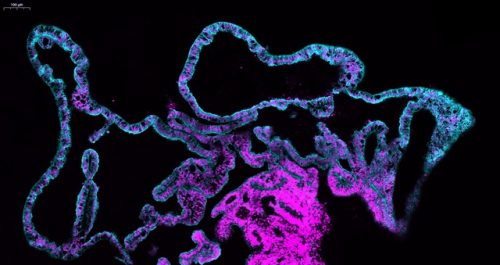 "If you notice something unusual in your experiments, don't just throw it away!"
Do you have a story to tell? We can give comments on drafts and any level of editing you want, and we particularly encourage contributions from researchers for whom English is not their first language.
Our full archive going back to 2010 is filterable by category, tag and date.