Cosy Science is a non profit organisation formed in 2012 at Cancer Research UK London Research Institute, by a group of young scientists: Olga Martins de Brito, Kinga Bercsenyi and Nathalie Schmieg. After few months the team expanded with the additions of Mario Ruiz, Alessandra Audia, Michael Parkinson and Mariana Campos.
Cosy Science Team: from left to right – Kinga Bercsenyi, Nathalie Schmieg, Mariana Campos, Alessandra Audia and Mario Ruiz
Our main objective is to get the public more involved in science, with an emphasis on asking questions and discussing rather than sitting and quietly listening for an hour in a lecture theatre. What makes this different from other science cafés is that it is set in the friendly, comfortable environment of a pub to attract people from all backgrounds and to encourage them to ask questions.
Our first speaker was Nobel Prize laureate Sir Tim Hunt, who speaks at the Exmouth Arms, our first venue, about winning his Nobel Prize. The night was a huge success thanks to a large turnout of fellow scientists and friends but having a Nobel Prize winner as a first speaker also helped.
After this triumph, the Cosy Science team set about inviting leading scientists from a broad range of disciplines/scientific backgrounds such as Professor David Nutt on drug policy and the Professor Steve Miller on the chemical cosmos. Our Science café has now become a hugely popular regular event, held on the last Tuesday of every month.
With publicity from The Londonist and TimeOut, we have seen our numbers swell to 300 followers on Twitter, 500 likes on Facebook and more than 400 contact on our emailing lists. From such a large network, we generally struggle to fit everyone into our larger venue and the Cittie of Yorke (just round the corner on High Holborn) but we still see people coming back for more – regulars and newcomers alike.
Our speakers are invited to give a brief talk of around 30 minutes to introduce their field of research highlighting interesting facts and key aims of their research. Afterwards there is a little break in which the audience can play a game specially designed by us for the topic of the talk. During this pause we collect donations from the audience to allow us to continue our project. Later we open the discussion to the floor and that, in some cases, can last for over an hour.
The Company of Biologists and EMBO both liked the idea of the science café to attract the public to scientific talks and thanks to that we have sourced funding for several events and we were able to provide free food and drinks. This initiative helped us to attract more people to our events – not bad for an organization with humble beginnings from London Research Institute.
Our invited speakers are scientists who, frequently in their careers, speak to a very specific audience. However, Cosy Science aims to communicate science to a lay audience. Our main challenge is to make sure that our speakers are able to keep a clear and simple language, avoiding too much jargon.  In this way our audience can understand the talk, be captivated and curious about the subject. To ensure that this is the case we often meet with the speakers beforehand and keep in touch with them throughout their preparation to provide them with guidance when they need it. Imagine a group of PhD students helping a group leader with designing a talk and selling their topic to an audience without the use of any visual aids!
As PhD students we spend most of our day in the lab, doing experiments at the bench, surrounded by scientists that share our love for science. Cosy Science gives us the platform to share this passion with everyone who is open minded enough to take it! We believe that explaining one's research to an audience that is not from that specific field makes it easier to step back from the day-to-day problems and see the bigger picture, question basic assumptions we might not even think of, and at last but not at least to think outside the box. Furthermore, as the general public funds our research, we strongly believe that they should be aware and understand the outcomes of their investment in us.
Our next event will take place on the 26th of November at 7pm and will be 'Unlocking the Secrets Behind Regenerative Medicine'. The evening is funded by the British Council and will include free food and drinks. We invite you to come over: it's going to be a very fascinating night in which a panel of scientists will help us to understand the immense potential of a stem cell research.
As a non-profit organisation we recently received a fellowship for outreach activities sponsored by EMBO. We are therefore planning to expand our activities and organise a kids' version of the science café – a science club! Kids will have the opportunity to listen, see and touch science done by real scientist in a relaxed environment not called 'School'. We aim to foster their interest in science, their creativity and their critical thinking.
And who knows? Maybe there is even more room to expand: a larger venue, renowned speakers or more frequent talks, not even talking about the idea of doing our own version of Science Show Off with PhD students, so if you have any suggestions, fell free to get in touch with us at cosciuk@gmail.com.
Alessandra Audia & Mariana Campos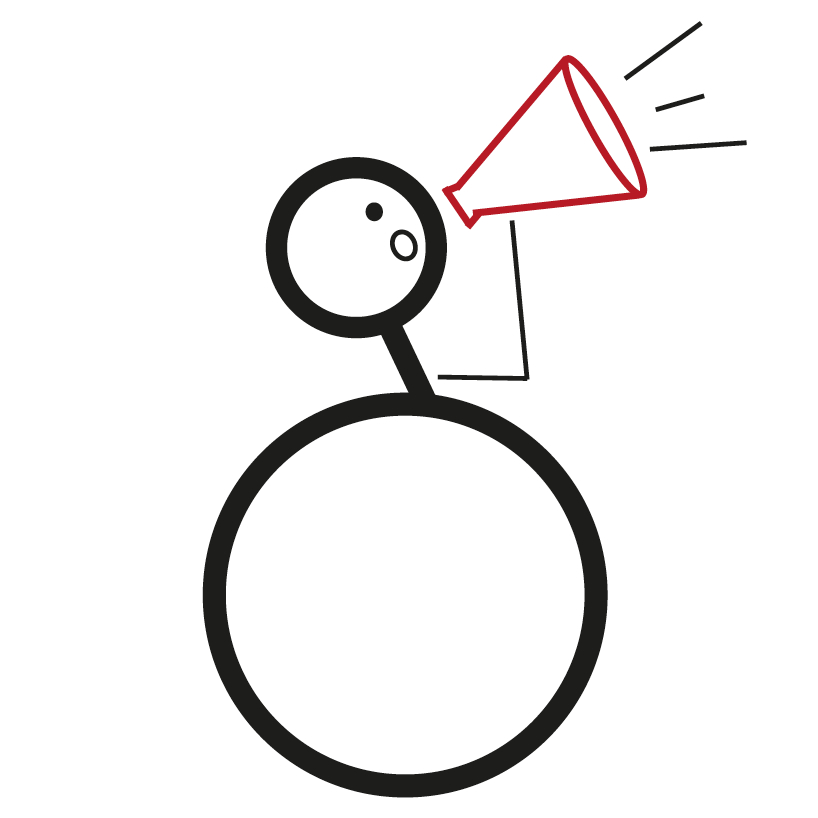 This post is part of a series on science outreach. You can read the introduction to the series here and read other posts in this series here.