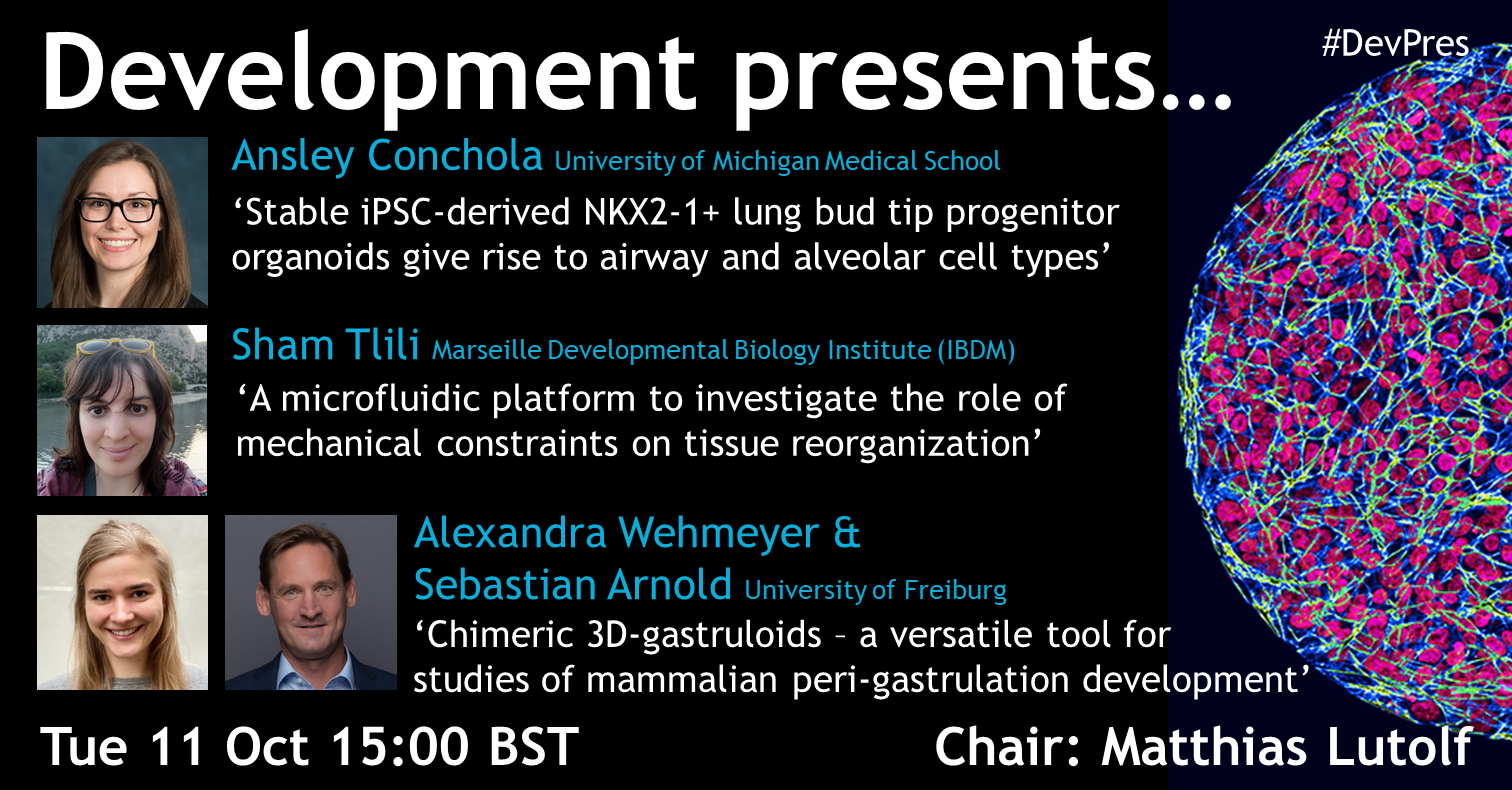 Tuesday 11 October 2022 – 15:00 BST
Our next Development presents… webinar celebrates the Special Issue on Modelling Development In Vitro. Associate Editor, Matthias Lutolf (EPFL), has invited three talks on the topic.
Ansley Conchola (MSTP MD/PhD candidate in Jason Spence's lab at the University of Michigan Medical School)
'Stable iPSC-derived NKX2-1+ lung bud tip progenitor organoids give rise to airway and alveolar cell types'
Sham Tlili (CNRS research investigator at the Marseille Developmental Biology Institute (IBDM) in Aix-Marseille University)
'A microfluidic platform to investigate the role of mechanical constraints on tissue reorganization'
Alexandra Wehmeyer (M.D. thesis student) and Sebastian Arnold (Acting Director, Institute of Pharmacology, University of Freiburg)
'Chimeric 3D-gastruloids – a versatile tool for studies of mammalian peri-gastrulation development'
The webinar will be held using Zoom with a Q&A session after each talk.