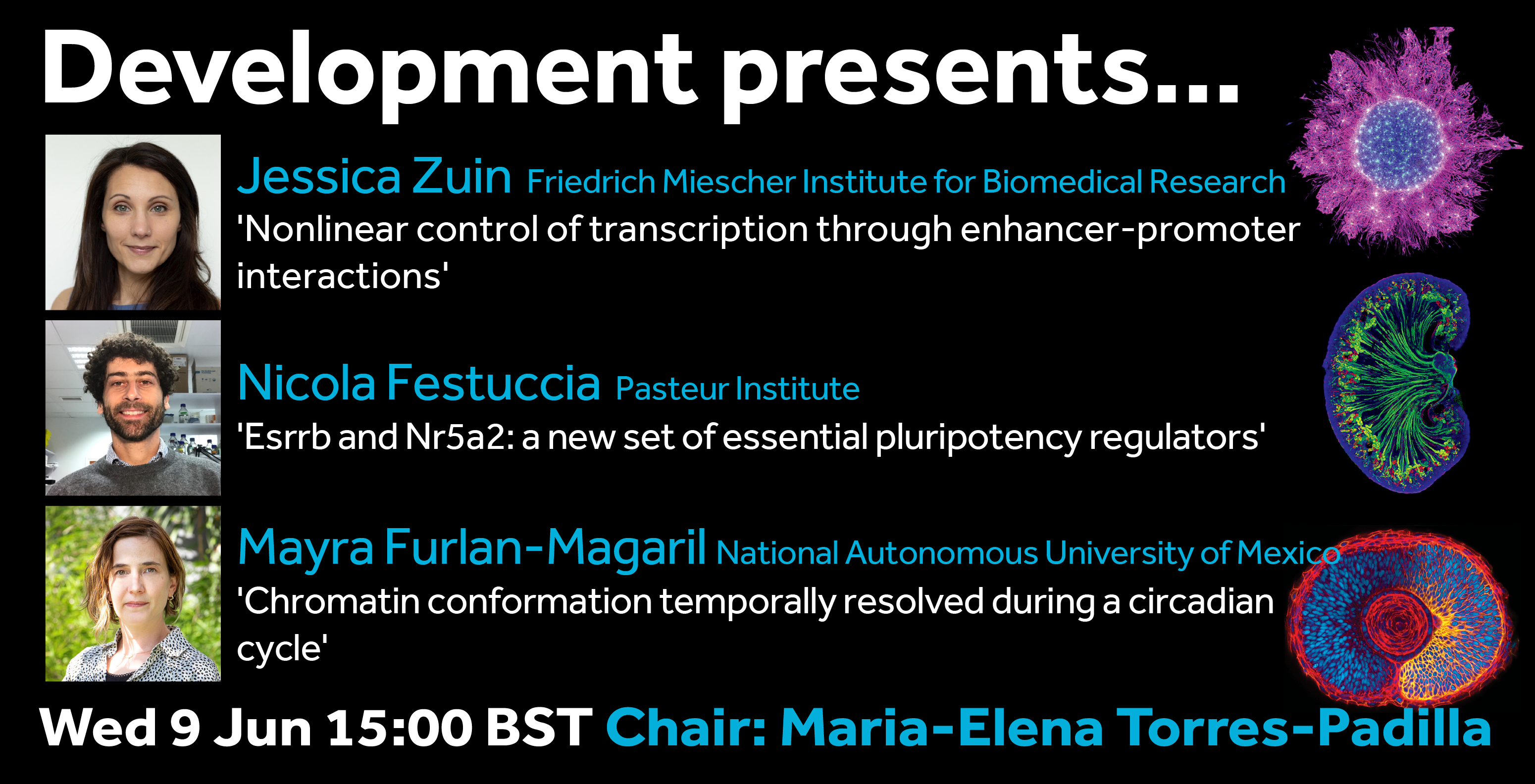 Wednesday 9 June 2021 – 15:00 BST (GMT+1)
For our ninth webinar in the Development presents… series, Development Editor Maria-Elena Torres-Padilla (Institute of Epigenetics and Stem Cells) has invited three talks on the topic of chromatin regulation and epigenetics.
The webinar will be held in Remo, our browser-based conferencing platform. After the talks you'll have the chance to meet the speakers and other participants at virtual conference tables. If you can't make it on the day, talks will be available to watch after the event on the Node. You can also sign up to our mailing list for email alerts.