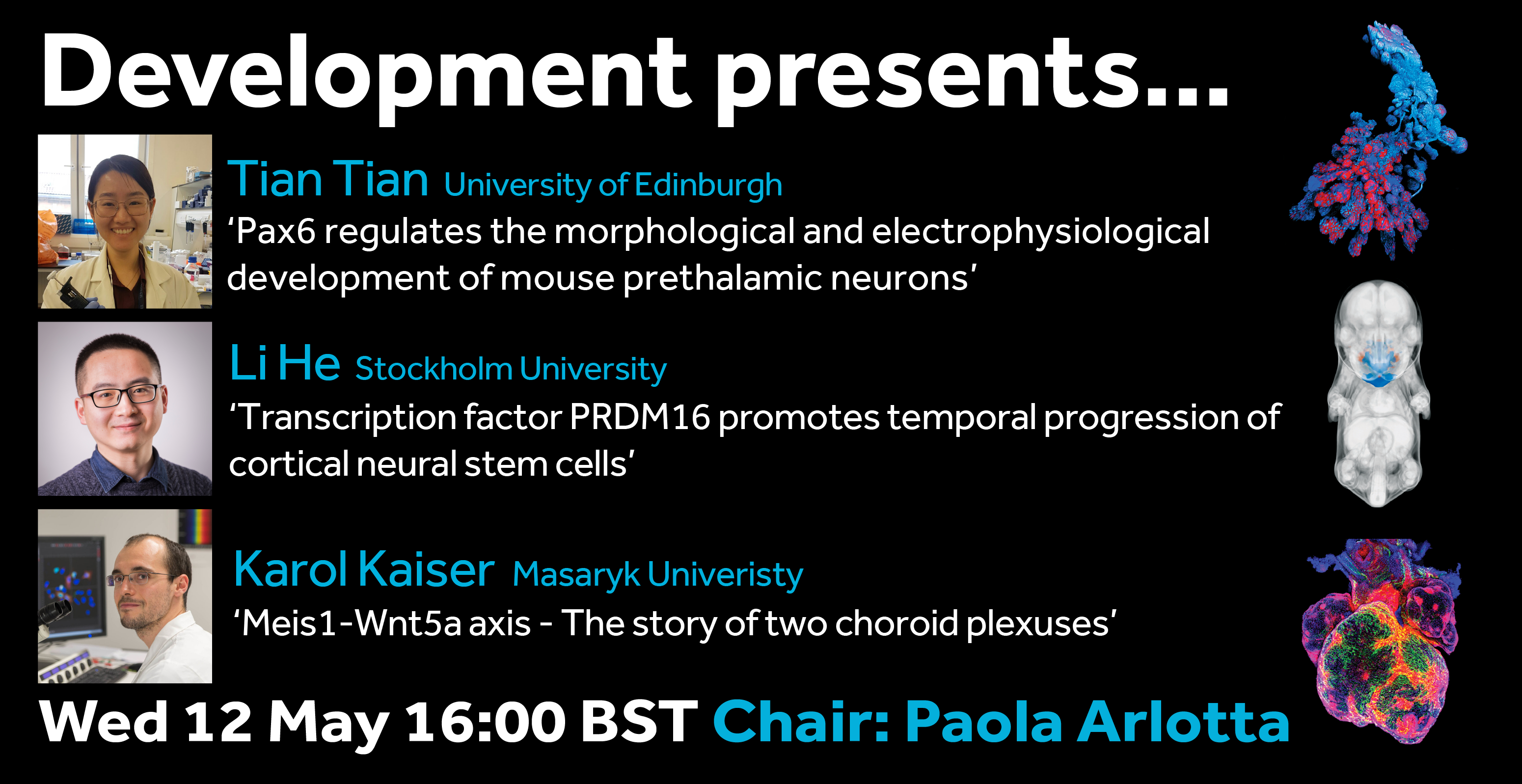 Wednesday 12 May 2021 – 16:00 BST (GMT+1)
The eighth webinar in our Development presents… series will be chaired by Development Editor Paola Arlotta (Harvard Stem Cell Institute), who has invited three exciting talks on the topic of mammalian brain development.
Tian Tian (formerly a PhD student in David Price's lab and now a postdoc in Matthew Nolan's group at the University of Edinburgh)
'Pax6 regulates the morphological and electrophysiological development of mouse prethalamic neurons'
Li He (PhD student in Qi Dai's lab at Stockholm University)
'Transcription factor PRDM16 promotes temporal progression of cortical neural stem cells'
Karol Kaiser (formerly a postdoc in Vitezslav Bryja's lab at Masaryk Univeristy now a postdoc in Fiona Doetsch's lab at the University of Basel)
'Meis1-Wnt5a axis – The story of two choroid plexuses'
The webinar will be held in Remo, our browser-based conferencing platform. After the talks you'll have the chance to meet the speakers and other participants at virtual conference tables. If you can't make it on the day, talks will be available to watch after the event on the Node. You can also sign up to our mailing list for email alerts.