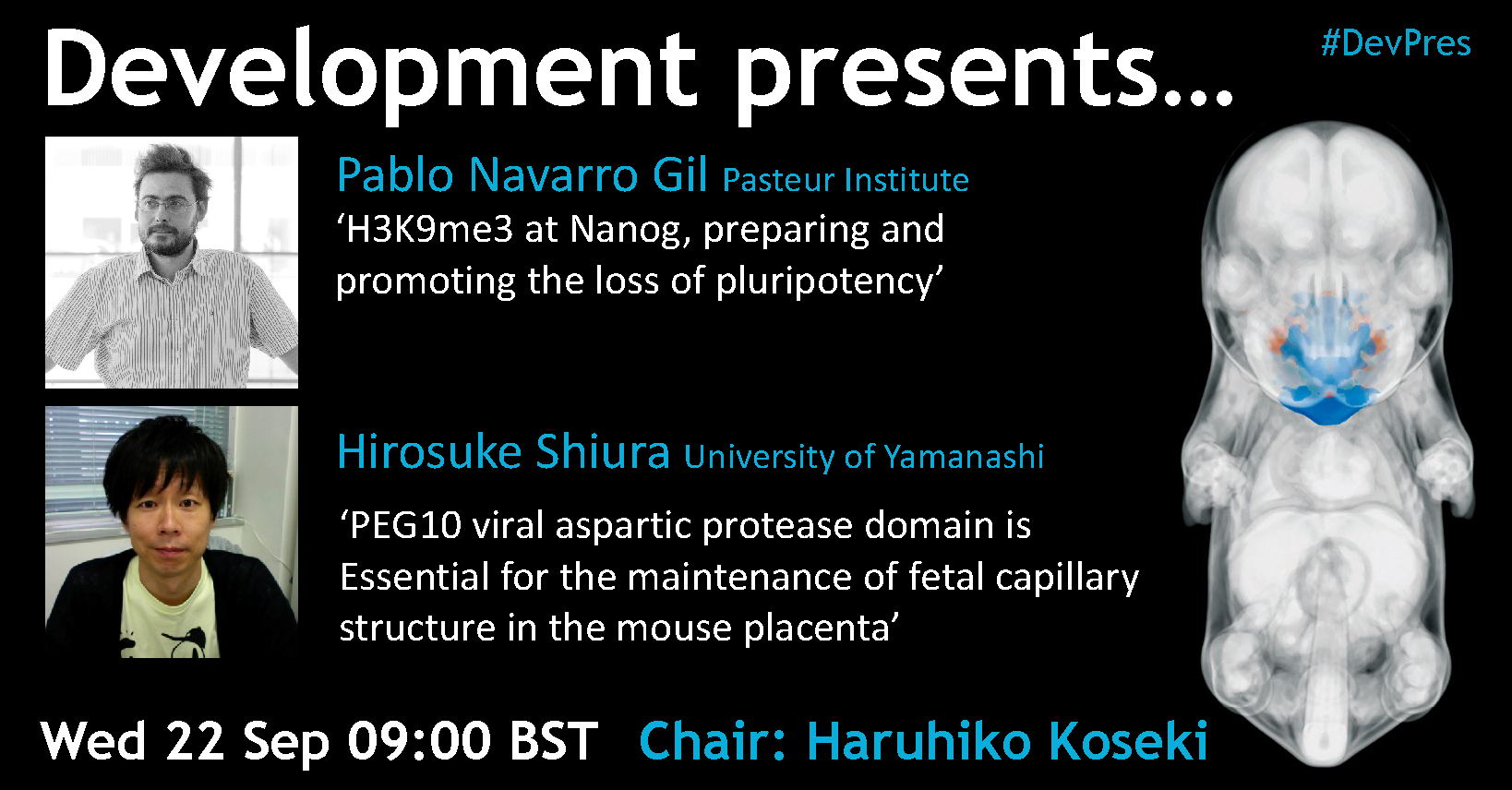 Wednesday 22 September 2021 – 09:00 BST (GMT+1)
For our tenth webinar in the Development presents… series, Development Editor Haruhiko Koseki (RIKEN Center for Integrative Medical Sciences) has invited interesting talks on genes and development.
Pablo Narravo Gil (Principal investigator at the Pasteur Institute)
'H3K9me3 at Nanog, preparing and promoting the loss of pluripotency'
Hirosuke Shiura (Assistant Professor at the University of Yamanashi)
'PEG10 viral aspartic protease domain is essential for the maintenance of fetal capillary structure in the mouse placenta'
The webinar will be held in Remo, our browser-based conferencing platform. After the talks you'll have the chance to meet the speakers and other participants at virtual conference tables. If you can't make it on the day, talks will be available to watch after the event on the Node. You can also sign up to our mailing list for email alerts.