The RIKEN Center for Developmental Biology has released the images for a series of postcards under a creative commons license. The images picture a wide range of both common and uncommon model organisms, all in a Japanese paper art style.
You can download the full set of high quality images, designed by Yukiko Fujiwara, as a zip file from their site. This axolotl is now my desktop background: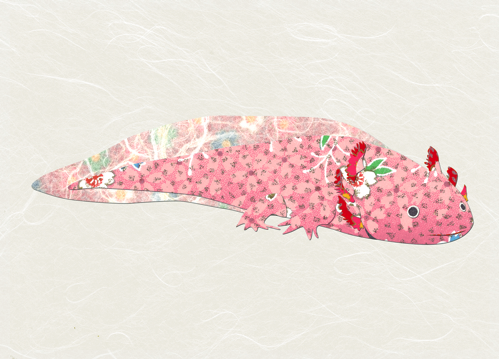 Earlier this year, I came across another artistic project out of Japan: the plates that were featured on the announcement posters of the SDB/JSDB joint meeting in Albuquerque were also physically present at the meeting: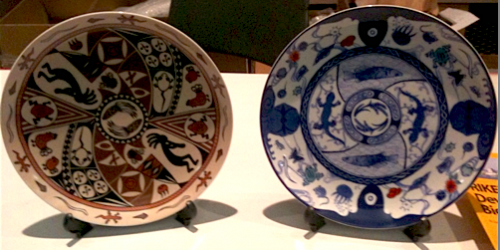 The artwork on the plates, by design company TRAIS K.K., brilliantly features developmental biology images in the styles of traditional decorations from Japan and New Mexico, and was an absolutely perfect summary of that conference.