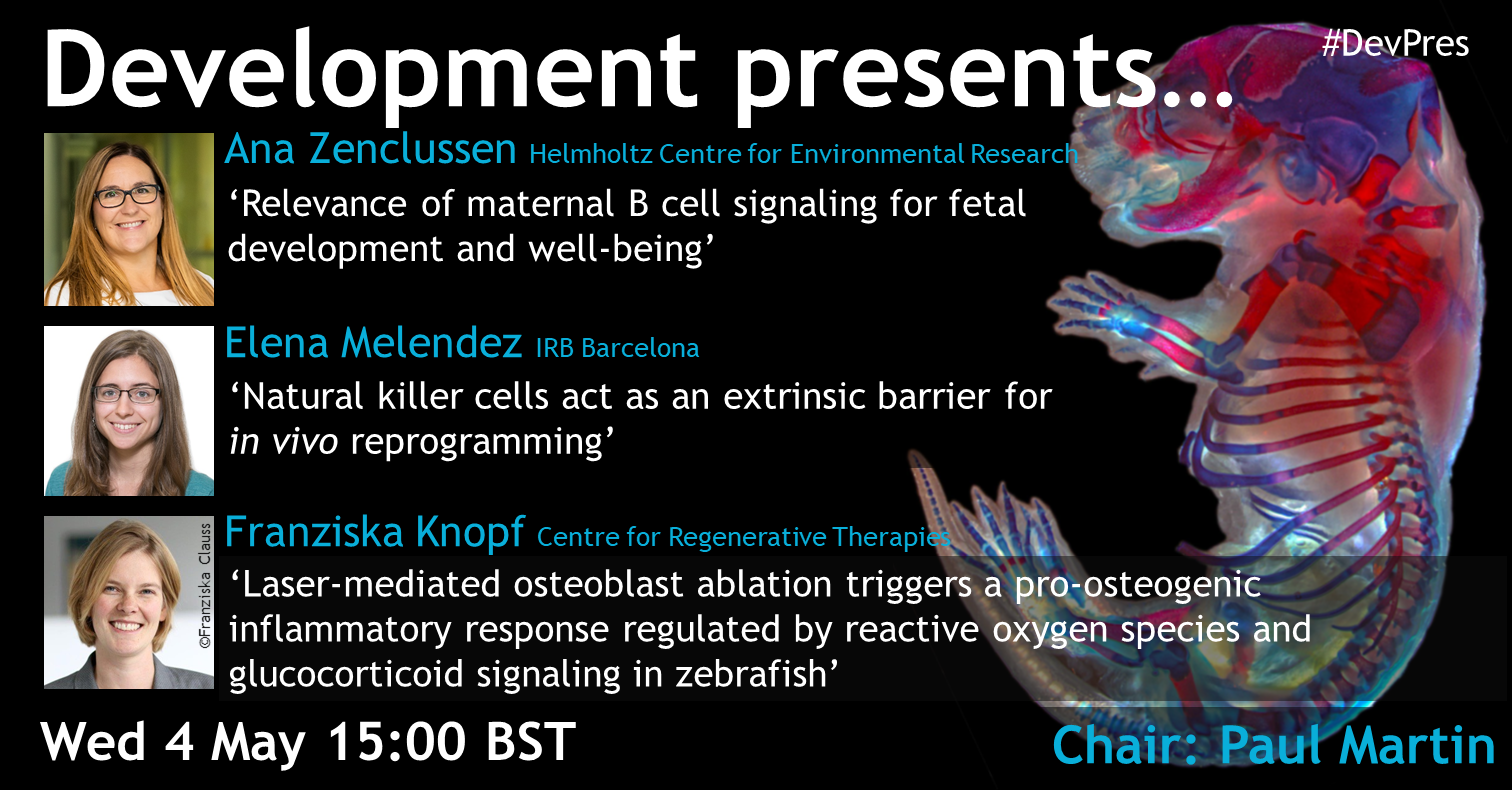 Wednesday 4 May 2022 – 15:00 BST
Our next Development presents… webinar celebrates the Special Issue on The Immune System in Development and Regeneration. Guest editors, Paul Martin (University of Bristol) and Florent Ginhoux (A*STAR Singapore) have invited three authors from the issue to present their work.
Ana Zenclussen (Professor for Environmental Pediatric Immunology at the Leipzig University and Head of the Department of Helmholtz Centre for Environmental Research)
'Relevance of maternal B cell signaling for fetal development and well-being'
Elena Melendez (Postdoctoral researcher in Manuel Serrano's lab at the IRB, Barcelona)
'Natural killer cells act as an extrinsic barrier for in vivo reprogramming'
Franziska Knopf (Junior Professor at the Centre for Regenerative Therapies, Dresden)
'Laser mediated osteoblast ablation triggers a pro-osteogenic inflammatory response regulated by reactive oxygen species and glucocorticoid signaling in zebrafish'
The webinar will be held in Remo, our browser-based conferencing platform. After the talks you'll have the chance to meet the speakers and other participants at virtual conference tables. If you can't make it on the day, talks will be available to watch after the event on the Node. You can also sign up to our mailing list for email alerts.