Some time ago I wrote about a webpage I've created to manage genetic fly crosses.
In that past post, I've promised a new version of the software, and I'm happy to announce it here.
The software can be reached under the address http://drosophila.me. Many many things changed from the previous version, some features:
User accounts
Your crosses are saved by default, you can use the software as a sort of digital genetic notebook
Crosses can be shared with colleagues (or with a qr code on a poster during a conference)
Cross history can be followed over generations
User can establish an own stock list and cross directly from it
Several visualisations of a cross: punnett square, genotypes, curly bracket view
Smartphone friendly
A web app as complex as drosophila.me is quite a code monster, and as I'm the only developer (for now), there might still be some glitches. I usually can solve them quickly, so let me know about it :)
I hope this tool will be useful for the community.
Welcome screen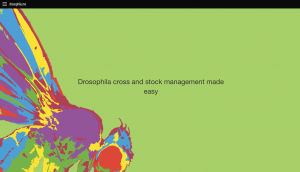 Cross notebook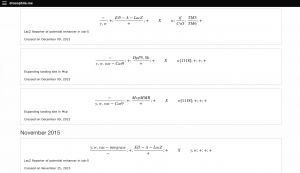 Genotypes view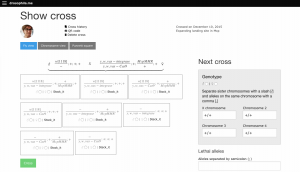 Punnett square view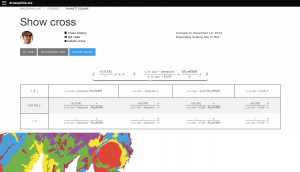 Curly bracket view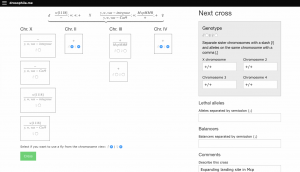 Stock list