I'm one of a team of science communicators, scientists, clinicians and social scientists involved in a project called EuroStemCell. It's an EU-funded project that unites more than 90 European stem cell and regenerative medicine research laboratories in a coordinated effort to engage with the public about our science, and support others to do the same. We've got lots going on – this post gives you an introduction to what we're all about, and we'll keep you updated as the project unfolds.
Europe's stem cell hub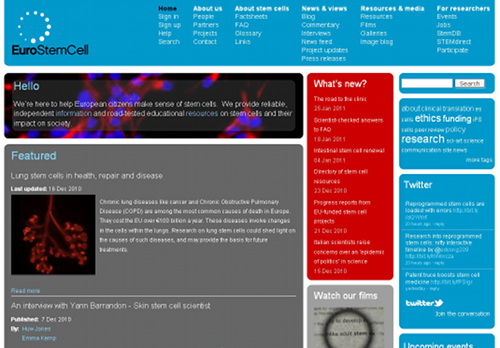 We want to help European citizens make sense of stem cells – by providing multilingual, reliable, and independent information on stem cells and their impact on society. Beyond that, we hope to encourage real dialogue between scientists and the public. We want to enable people to understand, question and form opinions on the science they read about in the newspapers or learn about at school; science that will impact future healthcare choices.
Information, education, conversation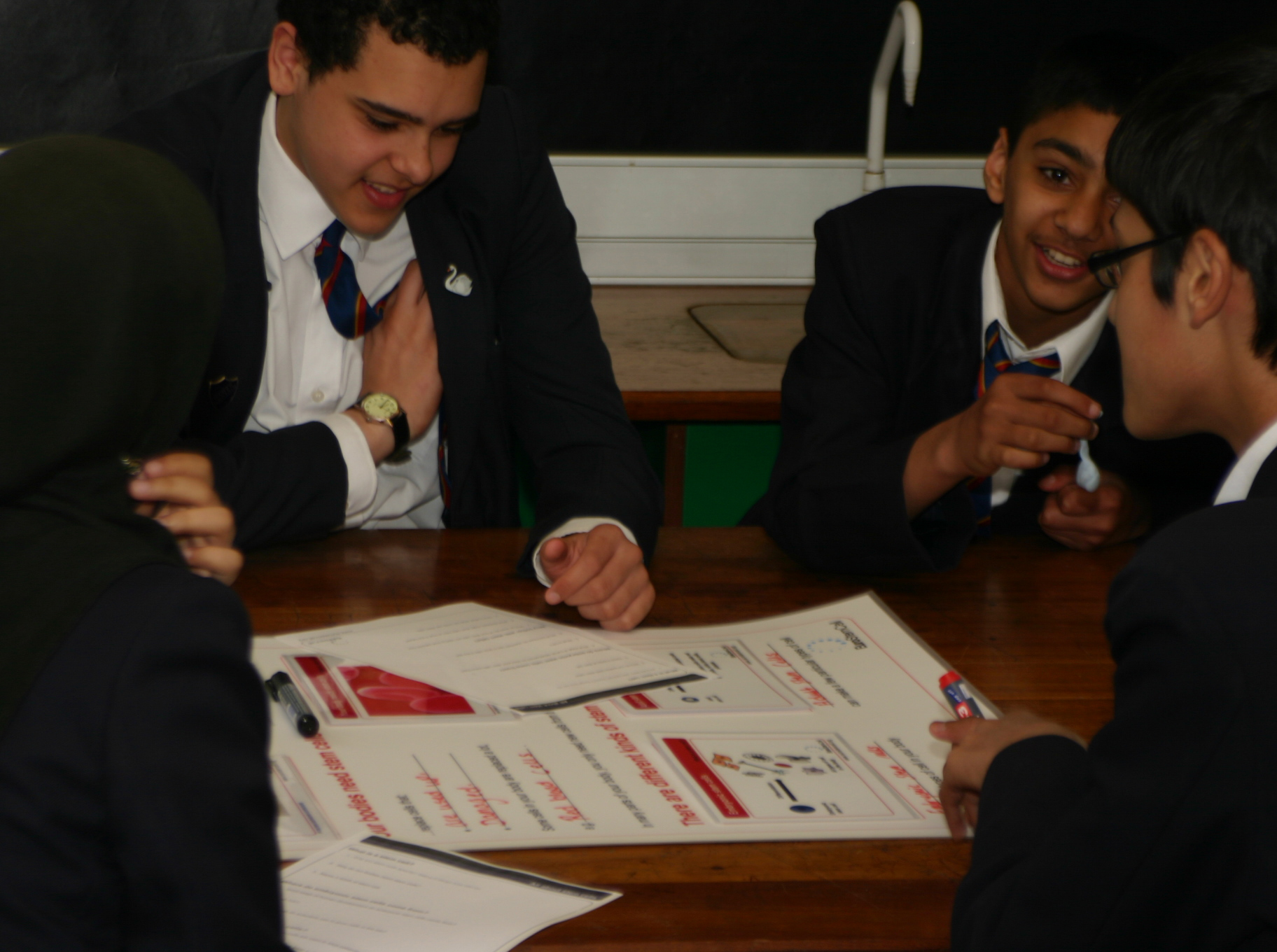 We've started on our mission at www.eurostemcell.org. In January we launched a new directory of educational, interactive and multimedia resources about stem cell research and regenerative medicine on our Resources page. You can search, browse, vote on and even upload your own resources to share them with the community. We're in the beta test phase with this now, so we'd love to get your feedback while we iron out the wrinkles. In the next few months, we'll also be revealing our new Toolkit for communicating about stem cell science, so watch this space!
In other areas of the site, we're producing lots of useful articles and information for non-specialists. Check out our first Factsheets, Interviews with stem cell scientists, and Commentary articles and let us know what you think. Through a collaboration with The Node, Erin Campbell has just started translating her fabulous image blog into a monthly edition for non-specialists that features in our galleries. We've got answers to Frequently Asked Questions in three languages, but most of our content is in English at the moment. You can expect to see multilingual content popping up on the site in the next year or so.
Get in touch
We're keen to hear your thoughts on what we've done so far, and where we should go in the future. What do you like about the site? What's not so hot? What's missing? If you are interested in getting involved with our public engagement events or perhaps writing or translating something for the site, do get in touch.
Keep up with all our latest news – follow us on Twitter @eurostemcell