Closing Date: 15 March 2021
The Landsman Lab invites highly motivated students to join its effort to decipher the role of the microenvironment in beta-cell development and function. We combine transgenic mouse systems with physiological, morphometric and molecular tools to define cell-cell interactions within the pancreas, with the aim of facilitating cell replacement therapy for diabetes.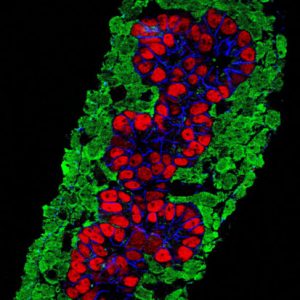 The lab welcomes outstanding international students with a Masters degree in life sciences and a passion for research. The lab provides full fellowships for qualified students.
The Landsman lab is located at Tel-Aviv University, which is the leading interdisciplinary research and teaching university in Israel. Tel-Aviv is the cultural and commercial heart of Israel. Situated on a beautiful coast of the Mediterranean Sea, it is a vibrant, young city, with great food and weather.
Lectures and courses are in English, and Ph.D. studies usually last four years. Housing on campus is an option. 
Please apply by sending CV (including transcripts) and a cover letter detailing your research experience and interest through our website.