Closing Date: 15 March 2021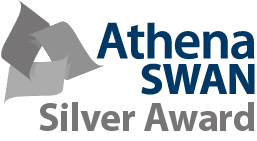 The Wellcome Trust – Medical Research Council Cambridge Stem Cell Institute is founded on the concept that deep understanding of stem cell biology will contribute to transforming future healthcare (http://www.stemcells.cam.ac.uk). In 2018 we will move into a new purpose built building adjacent to Addenbrooke's Hospital and multiple research institutes – http://cambridge-biomedical.com/.
The Institute has openings for Group Leaders who will complement and synergise with our existing programmes. Areas of particular interest include:
i. The interface between physical, materials or engineering sciences and stem cell biology
ii. Cell and gene therapy
iii. Ageing of stem cells
Junior group leader candidates will have a minimum of 3 years post-doctoral experience, distinctive research achievements, and an original project proposal. Senior group leader candidates will be internationally recognised for independent high quality science and have an exceptional and well-founded research proposal.
The Institute offers a collegiate environment with excellent core facilities plus extensive opportunities to pursue basic and disease focussed studies. Successful candidates will be supported to obtain external personal fellowship and grant support within 1-2 years. Interim start-up packages may be available. Depending on experience, non-Clinicians can expect remuneration between £39,324 and £66,835.
To apply online for this vacancy and to view further information about the role, please visit: http://www.jobs.cam.ac.uk/job/12123. This will take you to the role on the University's Job Opportunities pages. There you will need to click on the 'Apply online' button and register an account with the University's Web Recruitment System (if you have not already) and log in before completing the online application form.
Applicants should upload a curriculum vitae (max 3 pages, to include date of PhD and details of any career gaps if applicable) with contact details of 3 referees, and a 1-2 page outline of your research proposal, by  Sunday 29th  January 2017.
Informal enquiries about the post are welcome via email to sci-administrator@stemcells.cam.ac.uk.
Interviews will be held in April 2017. Please quote reference PS10734 on your application and in any correspondence about this vacancy.
The University values diversity and is committed to equality of opportunity. The University has a responsibility to ensure that all employees are eligible to live and work in the UK. Benefits include generous maternity/ paternity leave, flexible working and funds for returning carers and other family-friendly schemes.