Closing Date: 15 March 2021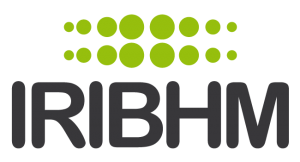 IRIBHM is a research institute of the Medical School of the Free University of Brussels (Université Libre de Bruxelles, ULB). The institute offers an internationally prominent research environment in molecular biology and life sciences, that engage different topics that span receptor pharmacology and new therapeutic targets discovery, early embryonic development, neurobiology, stem cells and cancer. The institute has trained over the years a number of talented young scientists both at the graduate and postdoctoral levels.
In order to expand internationally and keep rising its level of excellence, the IRIBHM (https://iribhm.org/) launches an international graduate programme in order to prepare the future leaders in biomedical sciences. At least 2 PhD scholarships are available. The successful candidates will have the opportunity to work in a warm and stimulating research environment aligned with the highest international standards.
As the administrative center of the European Union, Brussels is a perfect location for an International PhD programme. In addition, the city shows an active cultural life and is hosting most nationalities from all over the world.
We look forward to welcoming you in Brussels!
Requirements:
Diplomas and degrees equivalent to a European Union Master's degree, which includes project work summarized in a written "small thesis"
Two referees willing to provide letter of recommendations
Excellent knowledge of English
Excellent interpersonal and organisational skills
Due to COVID 19, closing date for CV and letters submission are extended: June 30.
Accepted candidates may start research projects as early as November 2020
Visit our website http://iribhmphd.ulb.be for more details and CV submission.