Job type: Postdoctoral Researcher
Location: Children's Medical Research Institute, Sydney, Australia
Closing Date: 30 September 2021
Post-doctoral position to study telomere protection and replication in pluripotent stem cells. Children's Medical Research Institute (CMRI), Sydney, Australia.
A three-year position for a post-doctoral scientist is available in the CMRI Genome Integrity Unit, funded by a discovery project grant from the Australian Research Council. The Genome Integrity Unit studies how mammalian cells maintain genome stability with interests in telomeres and DNA replication. The team is led by A/Prof. Tony Cesare and maintains an affiliation with the University of Sydney.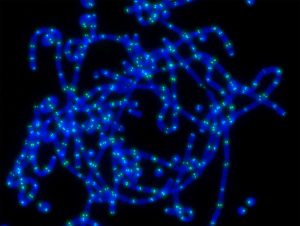 This collaborative project investigates the unique properties of telomeres in pluripotent cells. Recently, our partnership made the surprising discovery that TRF2, an essential telomere protein in somatic tissues, is dispensable in embryonic and epiblast stem cells. We are continuing this study to address open questions related to telomere biology during early development. 
The successful candidate will address these questions through a molecular and cell biology approach in pluripotent and somatic cultures. The position holder will benefit from the collective telomere and stem cell biology expertise within CMRI (Cesare, Reddel, Bryan, Pickett, and Tam Laboratories), dedicated on-site microscopy and proteomic facilities, and our international collaborative network.
Key experience and competencies
The individual employed will be
 an ambitious scientist with a bold and creative approach to research who is comfortable working in a collaborative setting. Exceptional candidates are eligible for CMRI training fellowships.
Essential characteristics
PhD in the biomedical sciences (or in the final stages of thesis submission).
Expert knowledge of pluripotent stem cell culture.
Desirable ch
aracteristics
Experience in telomere biology, replication, and/or DNA repair.
Technical expertise in microscopy and molecular biology.
The position will remain open until a suitable candidate is found.  We are amenable to the candidate starting late in 2021/early 2022 pending completion of their PhD or relocation from out-of-state or overseas. Renumeration starts at $90K.
To apply, please send a cover letter and CV to Tony Cesare: tcesare@cmri.org.au.
Please direct any questions to tcesare@cmri.org.au or @TheCesareLab.
Closing Date: 30 September 2021
Scientific fields: Cell biology, Stem cells, Early embryogenesis
Model systems: Cell culture
Minimum qualifications: PhD (or in final stages of thesis submission)