Location: Oxford, Mississippi
Closing Date: 1 October 2023
We utilize genetic, live-imaging, and system-biology approaches in zebrafish to elucidate the molecular, biomechanical, and cell-biological principles underlying cardiac development and disease pathogenesis. Additionally, we have recently begun a new avenue of research into the role of glycans and the glycocalyx in cardiac development, morphogenesis, and disease. For details on our research please see our website https://thebloomekatzlaboratory.org.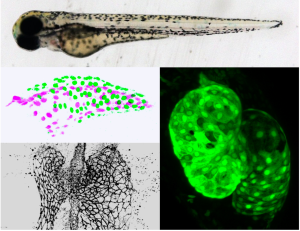 We are seeking highly-motivated individuals for a postdoctoral and/or a technician/associate position. Positions are funded. Start date Fall-Winter '23. Interested in joining our dynamic group at the University of Mississippi in Oxford, MS.  Please send a cover letter and resume/CV to Dr. Bloomekatz at josh@olemiss.edu.
The University of Mississippi is an EOE/AA/Minorities/Females/ Vet/Disability/Sexual Orientation/Gender Identity/Title VI/Title VII/Title IX/ADA/ADEA employer. Unrepresented minorities are encouraged to apply.
Closing Date: 1 October 2023
Scientific fields: Cardiovascular development, Cell biology, Cell fate control and differentiation, Development and disease, Morphogenesis, Organogenesis, Signalling, Metabolism and physiology