A Research Associate post is available in the Morphological Evolution Research Group led by Emília Santos in the Department of Zoology at the University of Cambridge. The preferred start date is 1st May 2020. The successful candidate will join a vibrant and inter-disciplinary research environment with an excellent international reputation. They will work as a key member of our research team investigating the genetic and developmental mechanisms underlying organismal diversification.
More specifically, the Postdoctoral Researcher will investigate neural crest cell evolution in cichlid fishes. Neural crest cells are a multipotent embryonic cell population that emerge from the vertebrate dorsal neural tube during early development. They then delaminate and undergo some of the longest migrations of any embryonic cell type to give origin to multiple derivatives such as pigment cells, neurons and glia of the peripheral nervous system, smooth muscle, craniofacial cartilage and bone. Many of the features that distinguish vertebrates from their chordate relatives are derived from the neural crest, making this multipotent embryonic cell population a key innovation central to vertebrate evolution.
The successful candidate will compare neural crest development across different cichlid fish species harbouring variation in neural crest derived traits (e.g. pigmentation patterns and craniofacial skeleton), to determine when and how variation in neural crest developmental mechanisms shapes adult trait morphology in a set of extremely closely related species. The project will involve the use of diverse setof techniques such as in situ hybridisation gene expression assays, live imaging of fluorescent reporter lines, and single cell RNA sequencing.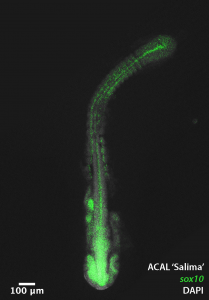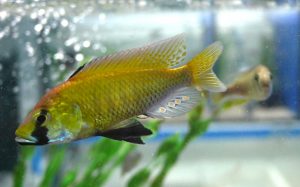 We are looking for a highly motivated candidate with a strong interest in evolutionary developmental biology, comparative embryology, and genomics. The Department of Zoology has a strong Evolutionary and Developmental Biology group, with researchers working in a variety of different organisms. The Department provides access to state-of-the-art imaging and sequencing facilities. Furthermore, the Research Associate will work in close collaboration with other groups in Cambridge working on cichlid population genomics (Prof. Richard Durbin) and epigenetics (Prof. Eric Miska).
Applications should include a motivation letter, a CV and contact details for at least two referees (more information here https://www.jobs.cam.ac.uk/job/28629/). We are committed to increasing diversity, equity and inclusiveness in STEM and encourage applications from underrepresented groups.