Closing Date: 15 March 2021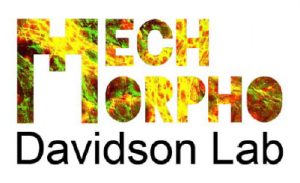 Positions are available to study the physical principles of morphogenesis in the Mechanics of Morphogenesis / Davidson Laboratory at the University of Pittsburgh in the Department of Bioengineering. Our group focuses on studying the molecular, cellular, and tissue-scale processes that regulate mechanical properties and force-production during morphogenesis. Projects can involve quantitative cell biology, biophysics, bioengineering, and embryology.
Postdoctoral candidates will have recently completed a PhD and have a background in either bioengineering, biophysics, cell and developmental biology, or cell- and tissue- mechanics. The research environment at the University of Pittsburgh includes a dynamic community of bioengineers, developmental biologists, cell- and tissue-level biomechanics, and theoretical biologists. Nearby resources include the Peterson Institute of NanoScience and Engineering and the Pittsburgh Supercomputing Center. Contemporary Pittsburgh is a diverse vibrant city undergoing a renaissance led by world class Universities and the University of Pittsburgh Medical Center. The University of Pittsburgh is an Equal Opportunity Employer. Women and minorities are especially encouraged to apply.
Interested applicants should forward their CV and statement of research interests to:
Lance Davidson (lad43@pitt.edu)
Professor of Bioengineering
University of Pittsburgh
mechmorpho.org