Closing Date: 15 March 2021
We are delighted to announce an opening for a postdoctoral scientist to join the Development & Transcriptional Control group, headed by Vicki Metzis. The post, funded by Wellcome and The Royal Society, is based at the London Institute of Medical Sciences (LMS), which specialises in Epigenetics, Quantitative Biology and Genes and Metabolism.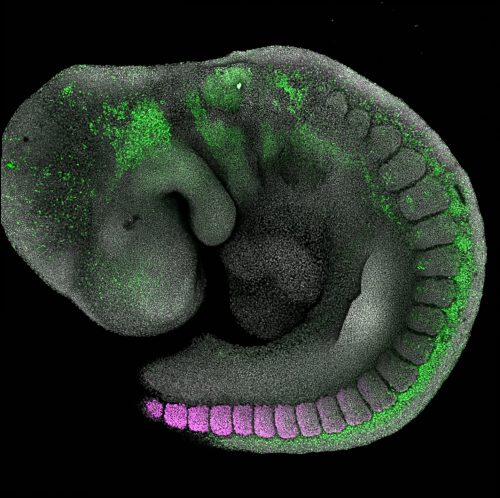 Research Interest
The Development and Transcriptional Control group is interested in defining how cellular diversity arises during development, and the roles that regulatory elements play in this process. By developing quantitative methods to probe cell identity, we are defining how diverse cellular outcomes are generated in the head versus the trunk of the embryo. For further details, please visit our lab website.
Your role and opportunities
You will be eager to work at the intersection of developmental biology and the latest technological advancements in genomics and genome editing. You will have the opportunity to train in a range of techniques including embryonic stem cells, mouse genetics, and computational approaches, with access to state-of-the-art core facilities and infrastructure. In addition, you will enjoy the freedom to develop and carry out your own research within the group's area of interest.
How to apply
For further details about this role, and to apply, please examine the job description and complete the online application. Application deadline: Sunday, March 1, 2020.
For informal inquiries, please contact Vicki Metzis.