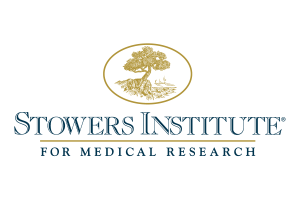 The Rohner Lab at the Stowers Institute for Medical Research has an opening for a Research Specialist to further develop tools for the emerging research organism Astyanax mexicanus. Visit http://research.stowers.org/rohnerlab/ for more information on the research in the lab.
The selected candidate will help with day to day operations of the lab and develop new tools for the cavefish system, such as transplantions, genome editing, viral mediated gene transfer, generation of cell lines, transgenic lines and others. The candidate will receive strong support from the core facilities that provide advice, training and service to enhance the Institute's interdisciplinary and collaborative research programs. Current core facilities are staffed by over 100 scientists with expertise in bioinformatics, cytometry, histology, imaging, microarray, next generation sequencing, transgenic and ES cell technologies, proteomics and molecular biology. The Stowers Institute offers a highly competitive compensation and benefits package.
The Rohner Lab has a strong commitment for mutual success and is dedicated to providing support for all lab members. Minimum requirements include a doctoral degree in the life sciences, chemistry, or biomedical engineering with significant postdoctoral experience in one or more of the following areas: molecular biology, developmental biology, genetics, genomics, evodevo, physiology.
In addition to excellent verbal and written communication skills, successful candidates must be dynamic and able to motivate others, and being creative and proficient at problem solving.
Application Instructions: To apply, please submit (1) a brief cover letter, (2) a current CV, and (3) contact information for two professional references to Dr. Nicolas Rohner at nro@stowers.org cc: careers@stowers.org. Applications due on October 15th, 2020, after that position will remain open until filled.