Last summer you've been able to follow the experiences of a few of the students of the Woods Hole embryology course on the Node. You could tell from their stories that they learned different imaging techniques and studied a range of unique organisms.
The images produced in this course deserve a much wider audience, so Development has reserved some covers for images from the Woods Hole embryology course. The problem: there were far too many great images! We've made a selection, together with course co-director Nipam Patel, to narrow it down to the images that pass all the technical requirements for a cover, and now it's down to you, the readers of the Node, to choose which ones you'd like to see as a journal cover.
There are four batches of images, so we'll ask again a few more times, but here is the first group. Which of these images would you like to see on the cover of Development? Please vote in the poll below the images. (Click any image to see a larger version.) You can vote until March 8, 12:00 (noon) GMT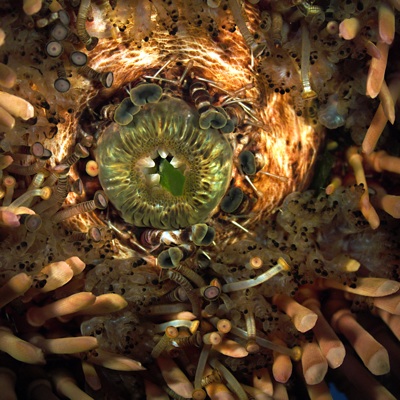 1. Mouth of an adult sea urchin feeding on a fragment of seaweed. This image was taken by Sarah A. Elliott (University of Utah) and Nobuo Ueda (University of Queensland).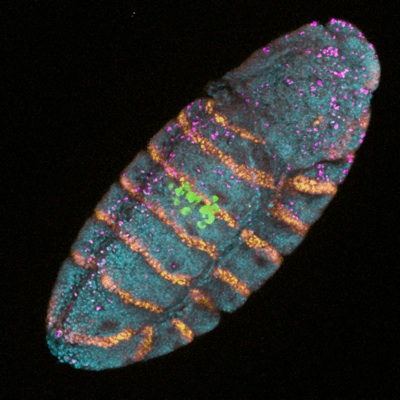 2. Germband extended stage Drosophila embryo.  Confocal image (extended focus) showing the expression of Engrailed (orange) and Vasa (green).  Dividing cells are highlighted in pink (PhosphoH3), and remaining nuclei are blue (DAPI). This image was taken by James Tarver (University of Bristol).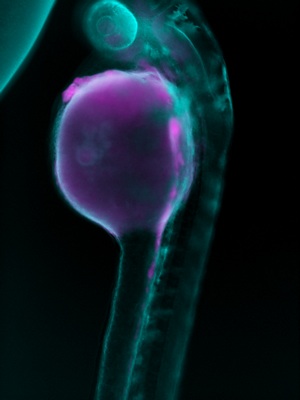 3. Zebrafish embryo with cells of the gut highlighted in purple. This image was taken by Ann Grosse (University of Michigan).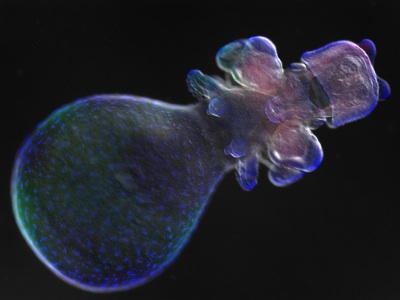 4. Squid embryo visualized by a combination of brightfield and fluorescence imaging (DAPI in blue and phalloidin in red). This image was taken by Jennifer Hohagen (Georg-August-University of Goettingen).