"A Stem Cell Adventure" is a comic book about stem cell research, and resulted from a project on science outreach carried out by several researchers at the Center for Neuroscience and Cell Biology of the University of Coimbra, Portugal (www.cnbc.pt), and funded by the COMPETE Program and the Portuguese science communication agency (Ciência Viva). The project aimed at transmitting basic knowledge about stem cells and their possible uses to the general population, and also involved other materials (links at the end of the post). But the comic book was the one I was most personally involved with.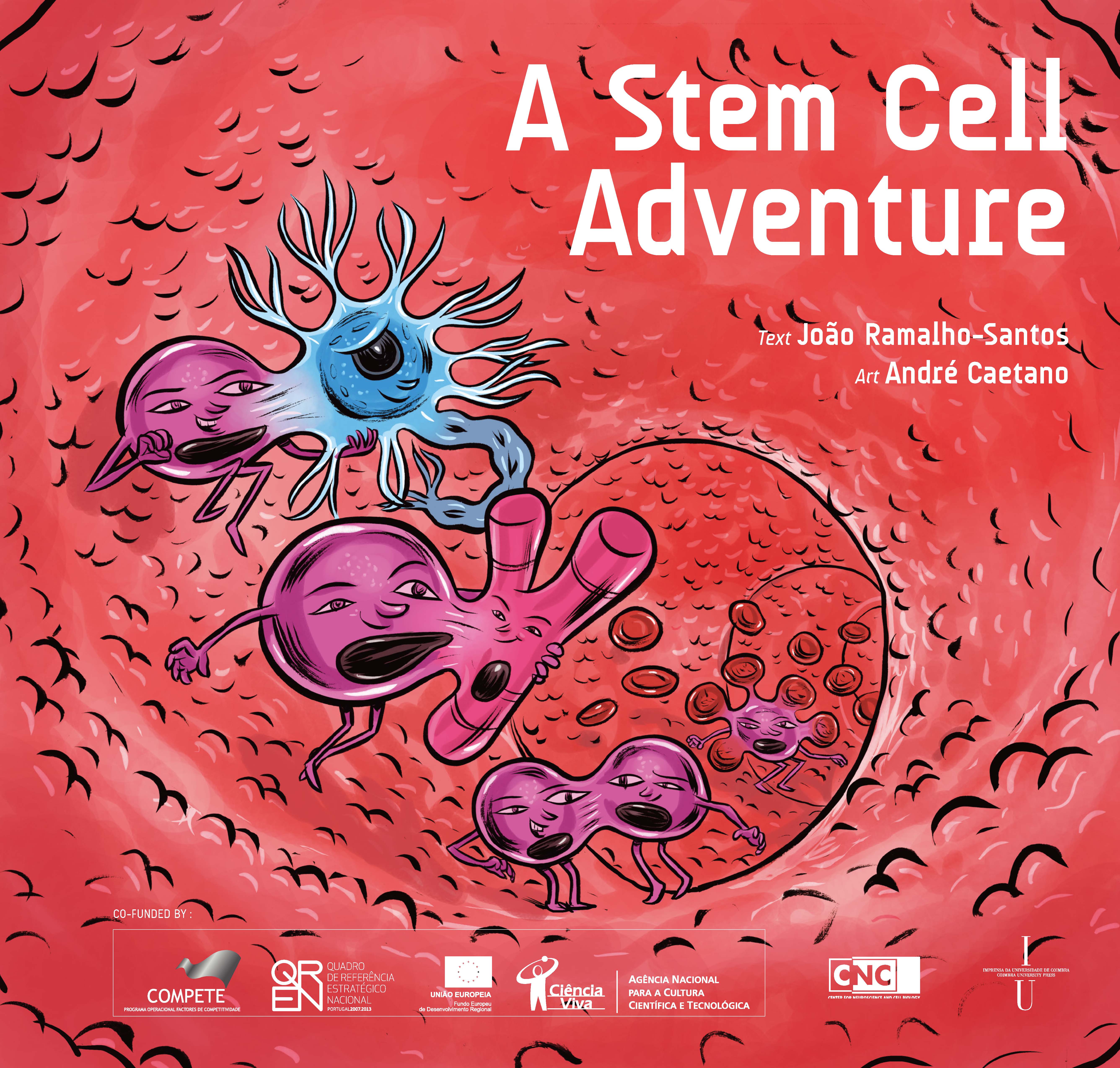 I have always been interested in the Comic book format (Bande Dessinée, Mangá, Fumetti, Historietas, Banda Desenhada, Histórias em quadrinhos…). Before people start groaning and rolling their eyes, I am also very interested in Art in general, from literature to movies. What fascinates me about Comics is how you can combine words and pictures for extra layers of meaning and an efficient transmission/discussion of ideas. Although I enjoy all genres, when talking about the medium in this context I would refer to authors such as Joe Sacco, Art Spiegelman, Marjane Satrapi, Guy Delisle, Joann Sfar, Craig Thompson, David B., Chester Brown, Alison Bechdel, Keiji Nakazawa or Shigeru Mizuki, to name just a few. On scientific issues there is the work of Jim Ottaviani, or great books such as "The Stuff of Life", "Climate Changed" or "Logicomix" (I am reading several others right now, such as "Unflattening")
How deep is my connection to Comics? Among other things I have been writing reviews in a cultural newspaper ("JL- Jornal de Letras, Artes & Ideias") for many years, authored a few comic books and comic book studies, and am part owner of the comic book store "Dr Kartoon" (www.drkartoon.com).
And how did that interest overlap with my career in science? At first not at all. The reason is obvious, if sad: as a young researcher I really didn't want a not-so-well-thought-of hobby (groans, eyes rolling) to be a distraction. Later on I came to the obvious conclusion that there aren't several compartmentalized "Me", just one, and why not integrate everything? It started with stories about science (published in Lab.Lit.com and in Nature Futures), and when this project came along I thought that something using my interests in both comics and science was long overdo.
I participate in many other outreach activities (open labs, science cafés, talks and workshops in schools) so I am used to simplifying and selecting relevant information without being overly simplistic (the key to effective science communication, in my view). When considering properties of different types of stem cells, how cellular reprogramming/differentiation could take place, what the historical background was and what challenges remained in the field I believed I could do a reasonable summary, by also counting on like-minded colleagues as sounding boards. Not everything could be included, of course, but enough to get people informed about basic aspects, and hopefully interested in finding out more elsewhere (the ultimate goal, in my view). One tip I have: like in Writing 101 classes, always make an effort to convince yourself that some particular piece of information REALLY is necessary. If you can't, it probably isn't. And two obvious points: you can only simplify if you know a subject in depth; and you will ALWAYS have regrets on choices made for space of simplicity purposes.
Furthermore, in this case I wanted to link embryo development and cell differentiation choices to the choices one makes in life, as an allegoric way of transmitting concepts that had proven effective in talks, lest people get tired of schematics and strange words (which I nevertheless ALSO wanted to use- simple, not simplistic). Finally, I knew comics, and how different approaches common in the medium could be deployed. Therein lay the first big challenge.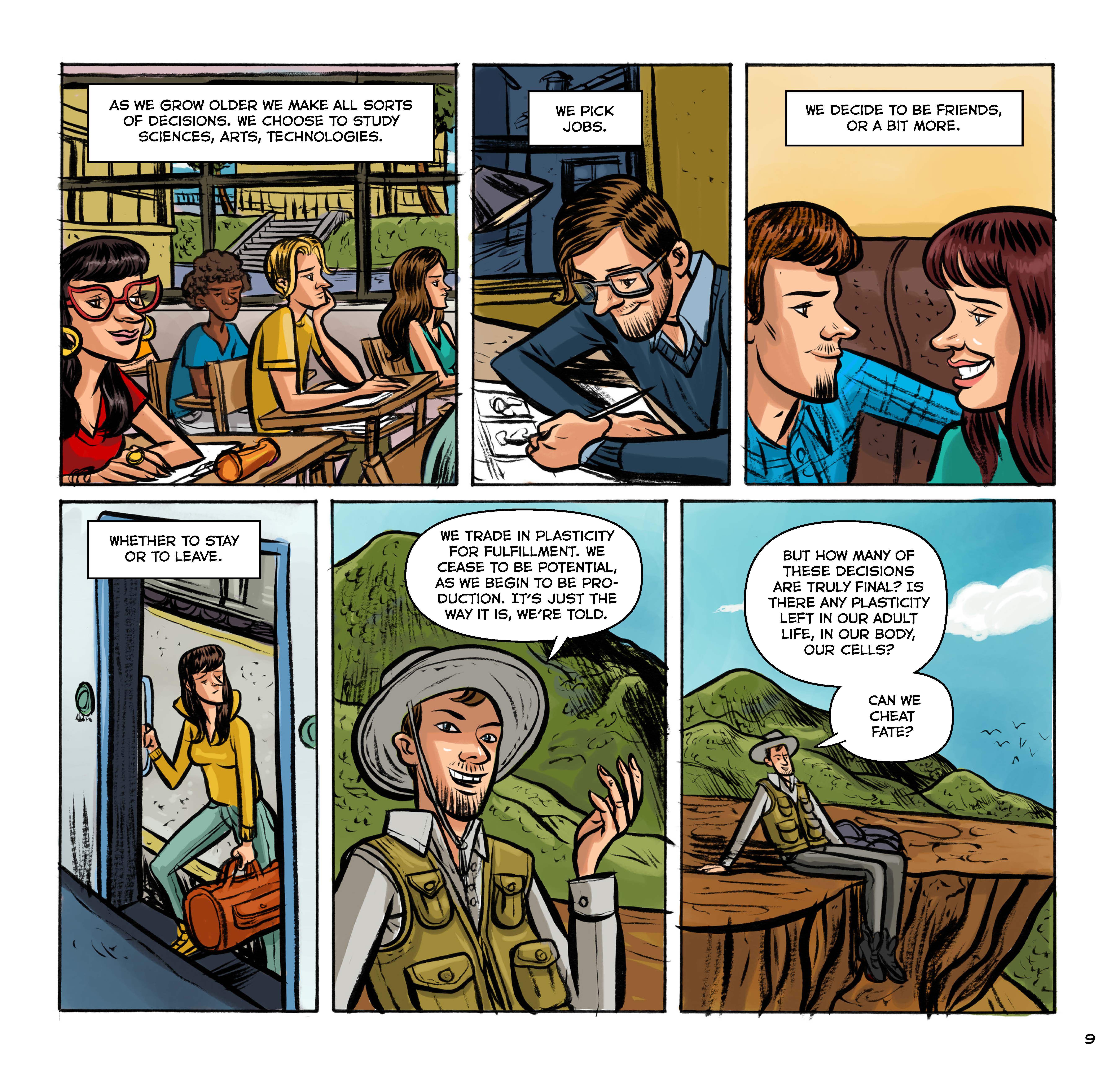 Comics is a visual medium, it's always the drawings that draw you in (pun intended). You may stay or not depending on what is being transmitted, but the first impact is the art. Not being able to draw a stick figure to save my life I had to choose an artist, and knew from previous non-science comics that this could be an issue. Artists have their quirks, and may not feel comfortable drawing something or another, or may put too much of an artist spin on representations.
I knew André Caetano from the store. He came in to look at books (not usually to buy them, as a good starving artist…) and show his portfolio (you can check it out here: http://www.andrecaetano.com). Besides the quality of the art, what impressed me was how his "realistic cartoonish" style could be used in several ways, how well he adapted to different types of projects, and the detailed preparatory work he put in, for example to ensure historical accuracy for a book set in the Middle Ages. As it turned out André was interested in science, and did a great job of visually researching the subject based on the figures I gave him. He also quickly understood where creativity could be used, and where realism had to be employed, and was always open to suggestions and/or changes. Not all artists are like that, in my experience, and a permanent dialogue throughout the project is necessary, with regular meetings to validate each page, or to find better solutions for different problems.
For example some care went into using cells as "characters" in their own story, in order to both change narrative perspective once in a while, and for people to fully grasp the message in a fun way, but not be alienated by the representations. Noteworthy, some people had issues with this approach of cell anthropomorphization and cells-as-characters, including a colleague who reviewed the paper we published in PLOS ONE on the impact of the different materials produced by the project (link below). The point is that not all science communication strategies are right for all people, which is why we need several.
The book was intended for 15 to 22 year old readers, corresponding to high school and early college, and that fuelled the type of representations chosen. However, we found that the scientific concepts as depicted were of interest to older people, for example high school teachers or parents of the students targeted, and for whom, funny enough, we had created other materials.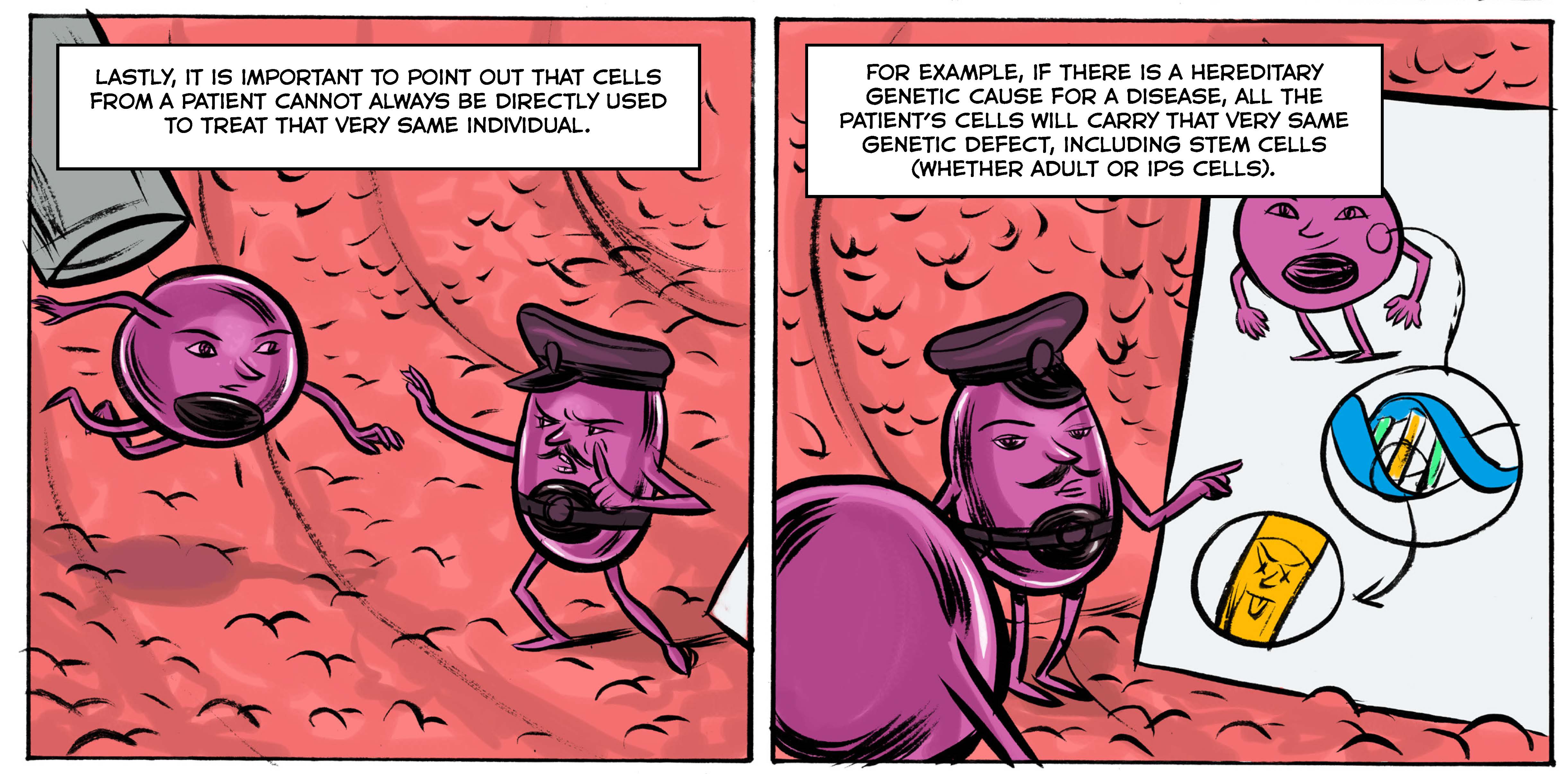 Of course the whole point is to make sure that some communication does take place, and that we are not simply preaching to the choir. I believe impact evaluation is always key, and more effort should be done at this level, not just in terms of producing attractive materials, but making sure they transmit what you think they transmit. Not unlike a teacher who marks essays and cannot believe the nonsense students took from lectures that were supposed to be crystal clear… Besides the joy of seeing concepts come to life, being humble and willing to change for the better throughout, not taking things for granted, and always questioning the efficiency of what is done are the aspects I valued most in making "A Stem Cell Adventure", and would certainly value in any other science communication projects, whether they involve comics or not. But that's Science, right? I guess the only difference is that this stem cell comic project happened due to a series of coincidences. Now I am actively trying to do others. It doesn't seem healthy, or scientific, to always rely on coincidences.
João Ramalho-Santos
The comic book can be found here in English http://www.eurostemcell.org/resource/stem-cell-adventure
And in Portuguese (together with other materials) here:
http://www.eurostemcell.org/pt-pt/resource/uma-aventura-estaminal
The PLOS One Article "I Want More and Better Cells! – An Outreach Project about Stem Cells and Its Impact on the General Population" http://journals.plos.org/plosone/article?id=10.1371/journal.pone.0133753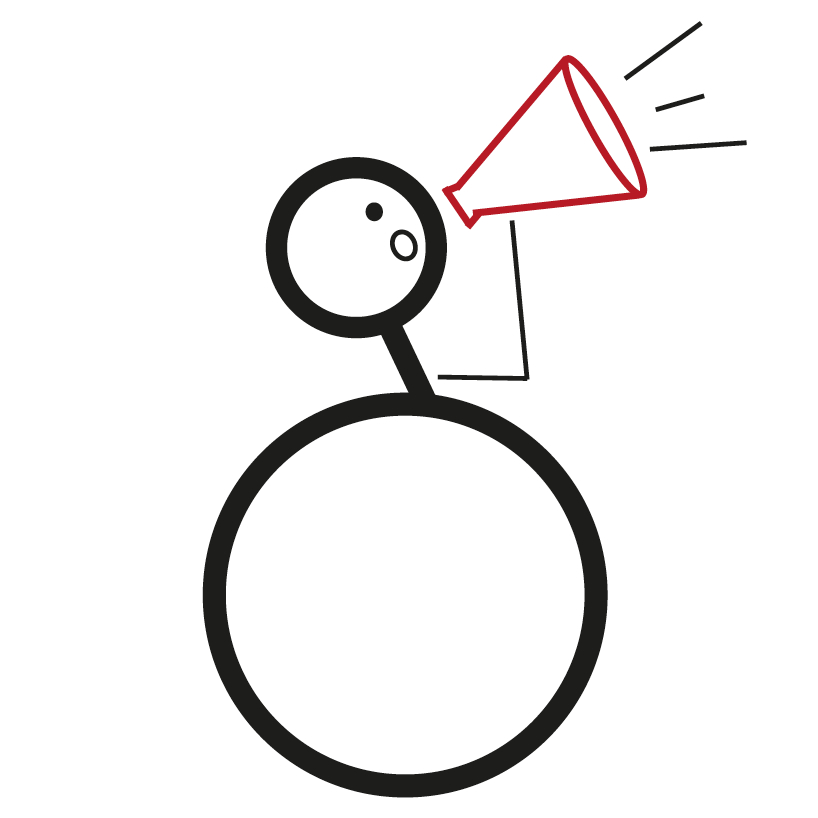 This post is part of a series on science outreach. You can read the introduction to the series here and read other posts in this series here.