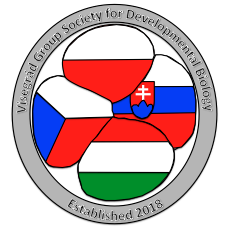 Registration for the Inaugural Meeting of the Visegrad Group Society for Developmental Biology is now open!
When? – 7th-9th September 2018 (free student specific events beginning 6th September)
Where? Brno, Czech Republic (Masaryk University)
Speakers: Angela Nieto, Petra Hajkova, Jeremy Green, Marie-Helene Verlhac, Andrei Chagin & Pavel Tomancak
Further details and registration here: https://webcentrum.muni.cz/visegrad2018 
Download the Inaugural V4SDB meeting poster here – please share!