Closing Date: 15 March 2021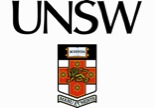 Developmental and Regenerative Dermatology Unit
School of Medical Sciences, University of New South Wales, Sydney Australia
PhD Scholarship
The Developmental and Regenerative Dermatology Unit is seeking a highly motivated and enthusiastic postgraduate student for a research project in skin (cancer) biology.
Recently, we made the pivotal discovery that Yes-associated protein (YAP) functions as a key molecular switch in epidermal stem/progenitor cell proliferation and differentiation (Beverdam et al., JID 2013). Currently, we are investigating the developmental genetic context in which YAP functions to control skin stem/progenitor cells in normal and in disrupted skin biology, and the PhD student will participate in this research.
We employ genetically manipulated mouse models, human skin samples, advanced imaging technology such as confocal microscopy and whole mouse in vivo imaging, gene and protein expression analyses and whole genome approaches to address our research questions.
Outcomes of our research will open up exciting new avenues for translational research and the development of treatments for human regenerative skin disease.
More information on the lab can be found here.
Award: Scholarships are valued at $24,653 per annum (tax exempt), and may be renewed for up to three years, subject to satisfactory progress.
Eligibility: All applicants must hold an Honours degree or equivalent in a related biological science (e.g. Developmental Biology, Genetics, Cell Biology, Pathology) and have a particular interest in the project on offer and have experience in histology, molecular biology techniques, cell culture, bioinformatics and mouse handling.
Application Process: Applicants should include the following documents
• Cover Letter
• Curriculum Vitae
• Copy of an academic transcript
• Names and contact details (email address and phone number) for at least 3 referees.
All applications should be emailed to Dr. Annemiek Beverdam: A.Beverdam@unsw.edu.au