Maria Leptin is a successful group leader in the developmental biology and immunology fields, running labs in both Cologne and Heidelberg. In 2010 she also became the director of the European Molecular Biology Organisation (EMBO). The Node interviewed Maria at the recent International Society for Developmental Biology (ISDB) meeting, and we talked about her career, her vision for EMBO, and the current economic situation in Europe.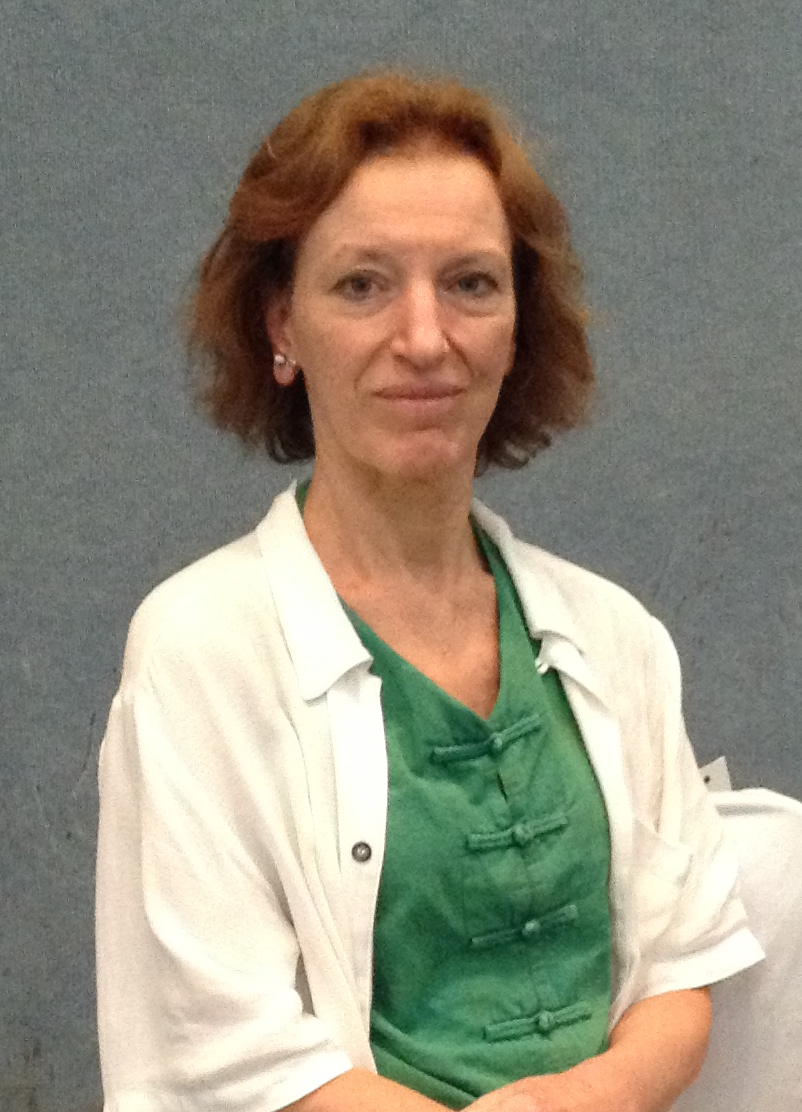 How did you first become interested in biology? Was there someone who inspired you?
Biology at school was fun. We had a fantastic teacher, a skinny little old lady, who was very original, and very enthusiastic. But I was not trained to be a research scientist. My degree was in mathematics and biology, with the aim of becoming a teacher. I only decided to become a scientist when I realized that I couldn't stand the idea of having to go to school for another 40 years! I decided to do research because of a practical at the University of Heidelberg where I was studying, taught by scientists from the Basel Institute of Immunology. It was very intellectually stimulating, much more than my other courses, and I really enjoyed it.
You did your PhD in immunology but then later on switched to developmental biology. Was this a challenge, and do you have any advice for graduate students considering changing fields?
If you do high-level science, everything is a challenge. That's why it's fun! I benefited a lot from the change. The step from PhD to postdoc is the one time when you can handle that challenge best: your mind is fresh and open, and you don't have the pressures that you will have later. And it is good to learn how to think in different ways. I have been able to return to immunity later more easily than someone from a purely developmental biology position. Changing fields definitely opens your horizons. No one looks backwards in science, so you must explore, go to new places, work with new organisms and on different problems…
As you mentioned, you later returned to immunology. What are the challenges of working simultaneously in two fields that don't overlap much?
I had intended to leave development and cell biology behind, because I got bored of it. But then that research suddenly picked up again. In addition, it is more feasible for me to get funding for my developmental biology work: it is very hard to get funding for a project when you don't have prior publications, or results on which to base your grant.
One major challenge is how to find the time to think about all the ongoing scientific projects productively and critically. You have to think very deeply about your work, and I cannot spend enough time doing this for all my projects. But I have good people in my lab, and we do the thinking together. And both topics are fun, so I find it hard to give either up.
You became the director of EMBO in 2010. What do you think are the strengths of this organization, and what objectives did you set yourself at the beginning of your directorship?
The biggest asset of EMBO is its members: 1400 committed, leading scientists who are prepared to help the organisation. They do the interviews for the young investigator awards, the selection for courses and workshops, and for the postdoctoral fellowships. Their expertise drives everything at EMBO.
The other thing that is really special is that EMBO is non-national, not populated by country or society representatives, but rather by individuals who are there for their excellence. The absence of national bias is a huge strength, and creates a body of experts that could do a lot more to advise the central European policy makers and individual countries.
Our real aim is to serve the community of European researchers, and make sure that Europe is a fantastic place for doing science. Our training, courses and workshops are important for that, and so is the general network building- creating a European identity among researchers, rather than just national identities.
Another important area where we have done a lot of work is with the journals. We have have tried very hard to make the publishing process fairer and better for authors: by improving the refereeing process and making it transparent, by helping protect authors against being scooped and so on…
Europe is undergoing a period of great economic recession, with unfortunate consequences for research funding. How can EMBO and its members face these challenges?
We need to apply for our next budget by 2015. We are talking to the delegates of our governing body, EMBC, and they all appreciate the need for continued or even increased funding for EMBO. But they will go back to their governments and say 'Give them some money', and the governments are going to say 'Where from?'. It is really hard, and everyone is just hoping that the economic climate will change for the better. What can the individuals do? Talk to politicians, talk to funders, and stress the importance of what EMBO is doing for Europe.
Besides researching in two different areas, in two different model organisms [Drosophila and zebrafish], in two different cities and being the director of a major international organization, you are also a mother. Balancing your career and your family responsibilities must be very challenging. Do you have any suggestions for other female scientists?
I am through the hard bit: both kids are grown up and at university. I take time off when they come home, but otherwise I am back to 80-hour weeks. That was of course not possible when they were still at school. My husband was incredibly supportive. In fact, it is wrong to say supportive- we just did it together. We had help throughout with nannies and kindergartens, and I never thought it was appropriate to complain 'my whole salary goes on childcare'. You compromise: I didn't go to the cinema for about 10 years, and I wore jeans and t-shirts for years.
I also didn't listen much to what other people thought was right- I knew the kids didn't need me 24 hours a day. And they are now two beautiful, balanced young men, so what I was told I was doing wrong can't have been that bad. So don't listen to what people say: just get on with it and don't mope about it.
You are currently one of the directors of the Christiane Nüsslein-Volhard foundation. What are the objectives of this foundation and how did you get involved in this project?
Janni Nüsslein-Volhard was extremely helpful when I had my first baby. My husband was still working in England so I was more or less a single mother. There was no kindergarten in Tübingen and Janni supported a colleague and myself to set one up. Later, she also noticed that young women who had kids found it hard to come to seminars in the evening or come in at weekends. She appreciated that you love your kids and need to spend time with them, but what really irritated her was when she found out that postdocs or students with kids couldn't be in the lab because they had to do household chores. She said 'This just won't do. Let them have children and spend time with them, that is a good thing. But doing housework is not for a trained scientist'. She set up this foundation to provide that extra bit of money to pay for someone else to help around the house.
The great thing about this foundation is that it is not just about the money. At interview, there are people who tell us 'Whether I get the money or not, just being told that it's okay to get a cleaner is already good'. Similarly, with the mother-in-law who thinks that the daughter-in-law should stay at home and take care of the family- if they hear that she got an award from this organization, they start appreciating the research work that she does. So the foundation is also re-educating female scientists and the people around them.
Do you have any advice for young scientists?
In my own career I planned maximum one year ahead. Otherwise, I never ended up doing what I planned. I think all this agonizing over careers is missing the point. Science is not a job like others. It is a passion, and if you don't have that passion then get out immediately. If you enjoy what you are doing and do it well, somebody will be interested and allow you to take the next step.
Don't get advice from anyone else, because everyone is different. For example, I would advise you to change fields. But Tim Hunt would tell you the opposite. When he finished his PhD, he hadn't finished solving the problem he was interested in, so he just looked for a place where he could continue working on that problem. And we know what came of that- a Nobel Prize!
I also pass on some advice I got from my PhD advisor. He said 'Maria, don't think about how you get in to the next place. Think about how you'll get out again. Find a place where will you end up with a broader scope than when you went in.' But you really just have to figure it out for yourself. We are not paid very much- the main benefit of science is the freedom to do what we want. So we'd better do what we like, and not what someone else tells us to do.
What would people be surprised to find out about you?
I wanted to be an interior decorator first, but my father talked me out of that. Then I wanted to be a dancer, and I took professional training for a while during my studies. I did my degree, missing two or three days a week because I would go to the academy to train. But then eventually at the academy they said ' Look, you have to make up your mind. And if you are uncertain, we think that you will be a better teacher than a dancer'. They were quite brutal, but of course they were right. And I still dance in my free time.