Welcome to our monthly trawl for developmental biology (and other related/just plain cool) preprints. 
---
This month we found a tonne of  papers dealing with various aspects of inheritance in worms, a flush of fly mechanics, and more single cell sequencing than you could shake a stick at. And as summer draws to a close, it's raining cats and dogs (and wolves) in our 'Why not…' section.
The preprints were hosted on bioRxiv, PeerJ, and arXiv. Let us know if we missed anything, and use these links to get to the section you want:
| Stem cells, regeneration & disease modelling
Developmental biology
| Patterning & signalling
Formation of periodic pigment spots by the reaction-diffusion mechanism
Baoqing Ding, Erin L. Patterson, Srinidhi Holalu, Jingjian Li, Grace A. Johnson, Lauren E. Stanley, Anna B. Greenlee, Foen Peng, H. D. Bradshaw Jr., Benjamin K. Blackman, Yao-Wu Yuan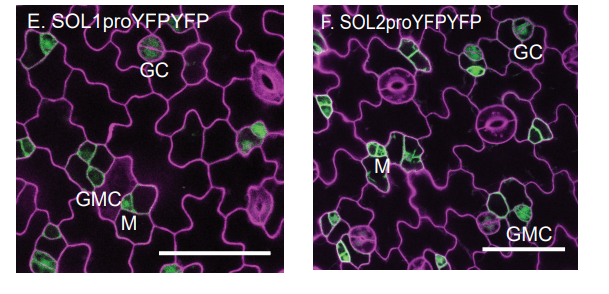 SOL1 and SOL2 Regulate Fate Transition and Cell Divisions in the Arabidopsis Stomatal Lineage
Abigail R Simmons, Kelli A Davies, Wanpeng Wang, Zhongchi Liu, Dominique C Bergmann
Paralogues of the PXY and ER receptor kinases enforce radial patterning in plant vascular tissue.
Ning Wang, Kristine S Bagdassarian, Rebecca E Doherty, Xiao Y Wang, Johannes T Kroon, Wei Wang, Ian H Jermyn, Simon R Turner, Peter Etchells
Maize EHD1 is Required for Kernel Development and Vegetative Growth through Regulating Auxin Homeostasis
Yafei Wang, Wenwen Liu, Hongqiu Wang, Qingguo Du, Zhiyuan Fu, Wen-Xue Li, Jihua Tang
A galling insect activates plant reproductive programs during gall development
Jack C Schultz, Patrick P Edger, Melanie JA Body, Heidi M Appel
The RopGEF KARAPPO is Essential for the Initiation of Vegetative Reproduction in Marchantia
Takuma Hiwatashi, Koh Li Quan, Yukiko Yasui, Hideyuki Takami, Masataka Kajikawa, Hiroyuki Kirita, Mayuko Sato, Mayumi Wakazaki, Katsushi Yamaguchi, Shuji Shigenobu, Hidehiro Fukaki, Tetsuro Mimura, Katsuyuki T. Yamato, Kiminori Toyooka, Shinichiro Sawa, Daisuke Urano, Takayuki Kohchi, Kimitsune Ishizaki
Xenopus hybrids provide insight into cell and organism size control
Romain Gibeaux, Kelly Miller, Rachael Acker, Taejoon Kwon, Rebecca Heald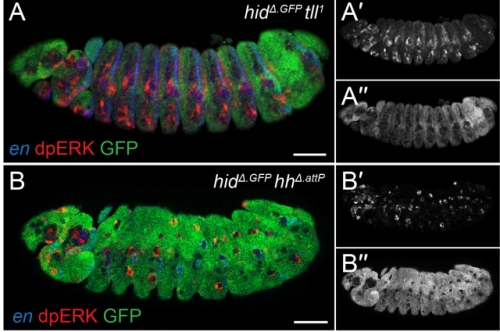 EGFR signaling coordinates patterning with cell survival during Drosophila epidermal development
Samuel Henry Crossman, Sebastian J Streichan, Jean-Paul Vincent
Drosophila R8 photoreceptor cell subtype specification requires Notch and hibris.
Hong Tan, Ruth E Fulton, Wen-Hai Chou, Denise A Birkholz, Meridee P Mannino, David M Yamaguchi, Steven G Britt

PHASE TRANSITIONED NUCLEAR OSKAR PROMOTES CELL DIVISION OF DROSOPHILA PRIMORDIAL GERM CELLS
Kathryn E. Kistler, Tatjana Trcek, Thomas R. Hurd, Ruoyu Chen, Feng-Xia Liang, Joseph Sall, Masato Kato, Ruth Lehmann
tudor-domain containing protein 5-prime promotes male sexual identity in the Drosophila germline and is repressed in females by Sex lethal
Shekerah Primus, Caitlin Pozmanter, Kelly Baxter, Mark Van Doren
ELYS coordinates NF-κB pathway dynamics during development in Drosophila
Saurabh Jayesh Kumar Mehta, Vimlesh Kumar, Ram Kumar Mishra
Dual role of Bnl/Fgf signaling in proliferation and endoreplication of Drosophila tracheal adult progenitor cells
Xavier Franch-Marro, Cristina de miguel, Josefa Cruz, David Martín
A screen for targets of the Drosophila pseudokinase Tribbles identifies Neuralized and Mindbomb, ubiquitin ligases that mediate Notch signaling
Anna Shipman, Christopher Nauman, Britney Haymans, Rachel Silverstein, Leonard Dobens Jr.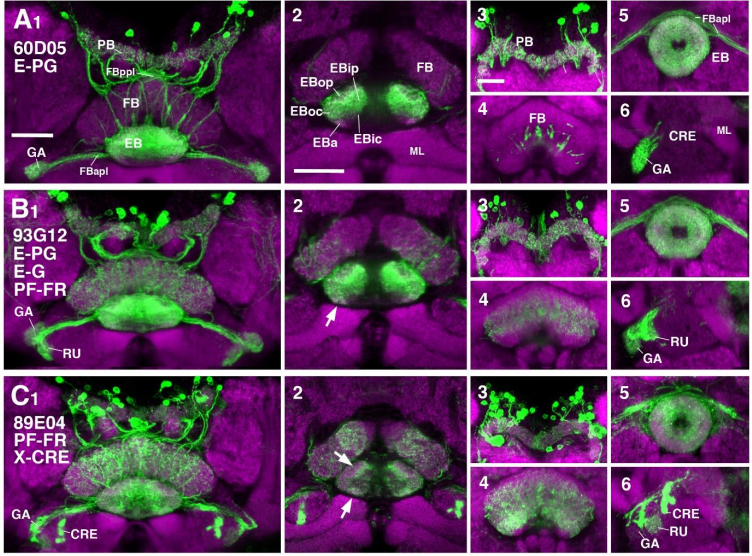 Neuronal constituents and putative interactions within the Drosophila ellipsoid body neuropil
Jaison Jiro Omoto, Bao-Chau Minh Nguyen, Pratyush Kandimalla, Jennifer Kelly Lovick, Jeffrey Michael Donlea, Volker Hartenstein
Staufen2 mediated RNA recognition and localization requires combinatorial action of multiple domains
Simone Heber, Imre Gaspar, Jan-Niklas Tants, Johannes Günther, Sandra M Fernández Moya, Robert Janowski, Anne Ephrussi, Michael Sattler, Dierk Niessing
CTP synthase regulation by miR-975 controls cell proliferation and differentiation in Drosophila melanogaster
Wai-Kan Woo, Najat Dzaki, Ghows Azzam
Neuropeptides required for Drosophila development under nutritional stress are regulated by the ER-Ca2+ sensor STIM
Megha M, Christian Wegener, Gaiti Hasan
Deterministic Nature of Cellular Position Noise During C. elegans Embryogenesis
Xiaoyu Li, Zhiguang Zhao, Weina Xu, Rong Fan, Long Xiao, Xuehua Ma, Zhuo Du
MicroRNA regulation of BMP signaling; cross-talk between endothelium and vascular smooth muscle cells
Charlene Watterston, Lei Zeng, Abidemi Onabadejo, Sarah J Childs
Wnt/Fgf crosstalk is required for the specification of tracheal basal progenitor cells
Zhili Hou, Qi Wu, Xin Sun, Huaiyong Chen, Yu Li, Yongchun Zhang, Munemasa Mori, Ying Yang, Ming Jiang, Jianwen Que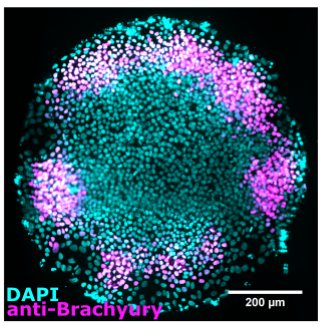 WNT ligands stimulate transient signaling in human pluripotent cells and synergize with TGF-β ligands to stimulate sustained signaling during differentiation
Joseph Massey, Yida Liu, Omar Alvarenga, Teresa Saez, Matthew Schmerer, Aryeh Warmflash
EGFR confers exquisite specificity of Wnt9a-Fzd9b signaling in hematopoietic stem cell development
Stephanie Grainger, Nicole Nguyen, Jenna Richter, Jordan Setayesh, Brianna Lonquich, Chet Huan Oon, Jacob M Wozniak, Rocio Barahona, Caramai N. Kamei, Jack Houston, Marvic Carrillo-Terrazas, Iain A. Drummond, David Gonzalez, Karl Willert, David Traver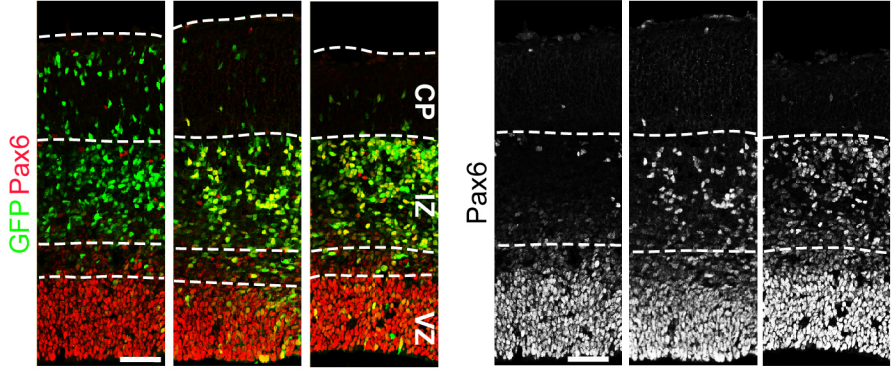 Foxp1 controls neural stem cell competence and bias towards deep layer cortical fate.
Caroline Alayne Pearson, Destaye Moore, Haley Tucker, Joseph Dekker, Hui Hu, Amaya Miquelajáuregui, Bennett Novitch
Sequential Specification of Oligodendrocyte and NG2 Cell Fates by Distinct Levels of Hedgehog Signaling
Bruce Appel, Andrew Ravanelli, Christina Kearns, Rani Powers, Yuying Wang, Jacob Hines, Maranda Donaldson
The endosomal sorting adaptor HD-PTP is required for ephrin-B:EphB signalling in cell collapse and motor axon guidance
Sylvie Lahaie, Daniel Morales, Halil Bagci, Noumeira Hamoud, Charles-Etienne Castonguay, Jalal M Kazan, Guillaume Desrochers, Avihu Klar, Anne-Claude Gingras, Arnim Pause, Jean-François Côté, Artur Kania
Conserved cell types with divergent features between human and mouse cortex
Rebecca D Hodge, Trygve E Bakken, Jeremy A Miller, Kimberly A Smith, Eliza R Barkan, Lucas T Graybuck, Jennie L Close, Brian Long, Osnat Penn, Zizhen Yao, Jeroen Eggermont, Thomas Hollt, Boaz P Levi, Soraya I Shehata, Brian Aevermann, Allison Beller, Darren Bertagnolli, Krissy Brouner, Tamara Casper, Charles Cobbs, Rachel Dalley, Nick Dee, Song-Lin Ding, Richard G Ellenbogen, Olivia Fong, Emma Garren, Jeff Goldy, Ryder P Gwinn, Daniel Hirschstein, C Dirk Keene, Mohamed Keshk, Andrew L Ko, Kanan Lathia, Ahmed Mahfouz, Zoe Maltzer, Medea McGraw, Thuc Nghi Nguyen, Julie Nyhus, Jeffrey G Ojemann, Aaron Oldre, Sheana Parry, Shannon Reynolds, Christine Rimorin, Nadiya V Shapovalova, Saroja Somasundaram, Aaron Szafer, Elliot R Thomsen, Michael Tieu, Richard H Scheuermann, Rafael Yuste, Susan M Sunkin, Boudewijn Lelieveldt, David Feng, Lydia Ng, Amy Bernard, Michael Hawrylycz, John Phillips, Bosiljka Tasic, Hongkui Zeng, Allan R Jones, Christof Koch, Ed S Lein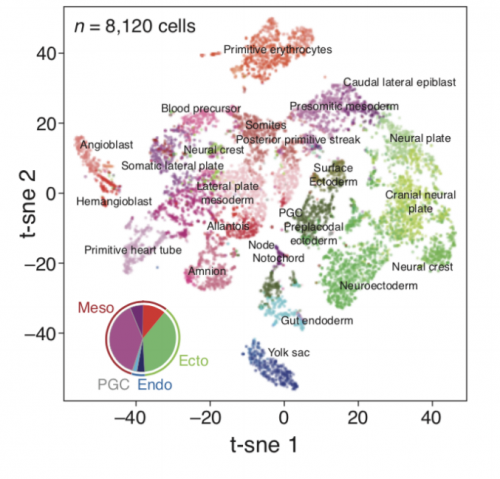 Molecular recording of mammalian embryogenesis
Michelle Chan, Zachary D Smith, Stefanie Grosswendt, Helene Kretzmer, Thomas Norman, Britt Adamson, Marco Jost, Jeffrey J Quinn, Dian Yang, Alexander Meissner, Jonathan S Weissman
The Warburg effect and lactate signaling augment Fgf signaling to promote sensory-neural development in the otic vesicle
Bruce Riley, Husniye Kantarci, Yunzi Gou
Nell2 regulates the contralateral-versus-ipsilateral visual projection as a layer-specific positional cue
Chizu Nakamoto, Elaine Durward, Masato Horie, Masaru Nakamoto
mRNA localisation in endothelial cells regulates blood vessel sprouting
Guilherme Costa, Nawseen Tarannum, Shane Herbert
Planar cell polarity pathway and development of the human visual cortex
Jean Shin, Shaojie Ma, Edith Hofer, Yash Patel, Gennady Roshchupkin, Andre M Sousa, Xueqiu Jian, Rebecca Gottesmann, Thomas H Mosley, Myriam Fornage, Yasaman Saba, Lukas Pirpamer, Reinhold Schmidt, Helena Schmidt, Bernard Mazoyer, Amaia Carrion-Castillo, Joshua Bis, Shuo Li, Qiong Yang, Michelle Luciano, Sherif Karama, Lindsay Lewis, Mark Bastin, Matthew A Harris, Ian Deary, Joanna M Wardlaw, Markus Scholz, Markus Loeffler, Veronica Witte, Frauke Beyer, Arno Villringer, Hieab HHH Adams, M Arfan Ikrum, William S Kremen, Nathan A Gillespie, Nenad Sestan, Zdenka Pausova, Sudha Seshadri, Tomas Paus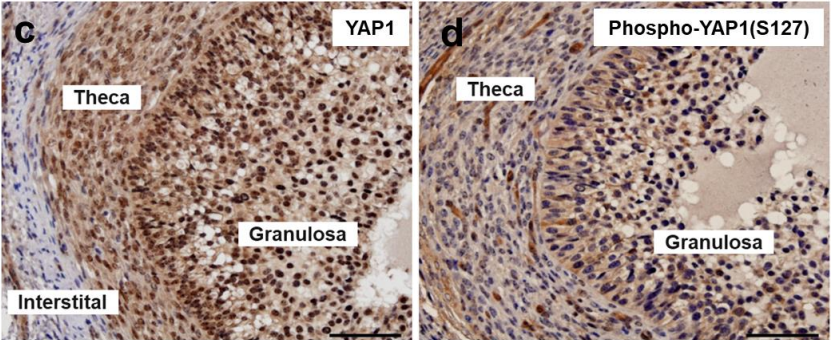 Yes-associated protein (YAP) is required in maintaining normal ovarian follicle development and function
Michele Plewes, Xiaoying Hou, Pan Zhang, Jennifer Wood, Andrea Cupp, John Davis
Developmental Effects of the Pesticide Imidacloprid on Zebrafish Body Length and Mortality
Akshay Krishnan, Christin Clyburn, Patrick Newcombe
Myocardial Notch-Rbpj deletion does not affect heart development or function
Alejandro Salguero-Jiménez, Joaquim Grego-Bessa, Gaetano D'Amato, Luis Jesús Jiménez-Borreguero, Jose Luis de la Pompa
Synchronization of Hes1 oscillations coordinate and refine condensation formation and patterning of the avian limb skeleton
Ramray Bhat, Tilmann Glimm, Marta Linde-Medina, Cheng Cui, Stuart Newman
Reduced insulin/IGF-1 signalling in adult parents increases offspring fitness
Martin I Lind, Sanjana Ravindran, Zuzana Sekajova, Hanne Carlsson, Andrea Hinas, Alexei A Maklakov
Bacterial community dynamics during embryonic and larval development of three confamilial echinoids
Tyler Carrier, Adam Reitzel
| Morphogenesis & mechanics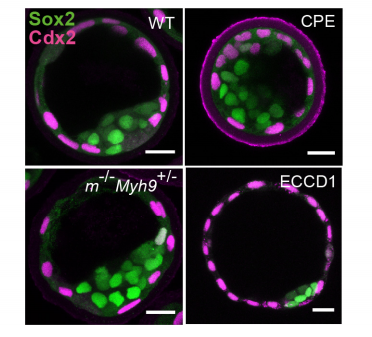 Hydraulic control of embryo size, tissue shape and cell fate
Chii Jou Chan, Maria Costanzo, Teresa Ruiz-Herrero, Gregor Monke, Ryan Petrie, L Mahadevan, Takashi Hiiragi
Brain folding is initiated by mechanical constraints without a cellular pre-pattern
Andrew K Lawton, Tyler Engstrom, Daniel Rohrbach, Masaaki Omura, Daniel H Turnbull, Jonathan Mamou, Teng Zhang, Jennifer M Schwarz, Alexandra L Joyner
Ectopic expression of Hoxb1 induces cardiac and craniofacial malformations
Stéphane Zaffran, Gaelle Odelin, Sonia Stefanovic, Fabienne Lescroart, Heather Etchevers
Unique morphogenetic signatures define mammalian neck muscles and associated connective tissues
Eglantine Heude, Marketa Tesarova, Elizabeth M. Sefton, Estelle Jullian, Noritaka Adachi, Alexandre Grimaldi, Tomas Zikmund, Jozef Kaiser, Gabrielle Kardon, Robert Kelly, Shahragim Tajbakhsh
Basolateral localization of MMP14 drives apicobasal polarity change during EMT independently of its catalytic activity
Cyril Andrieu, Audrey Montigny, Dominique Alfandari, Eric Theveneau
Epigenetic inactivation of miR-203 as a key step in neural crest epithelial-to-mesenchymal transition
Estefania Sanchez-Vasquez, Marianne Bronner, Pablo Hernan Strobl-Mazzulla
Cdc42 negatively regulates endocytosis during apical plasma membrane maintenance and development in mouse tubular organs in vivo
Akiko Shitara, Lenka Malec, Seham Ebrahim, Desu Chen, Christopher Bleck, Matthew P Hoffman, Roberto Weigert
Genetic control of cellular morphogenesis in Müller glia
Mark Charlton-Perkins, Alexandra D Almeida, Ryan B MacDonald, William A Harris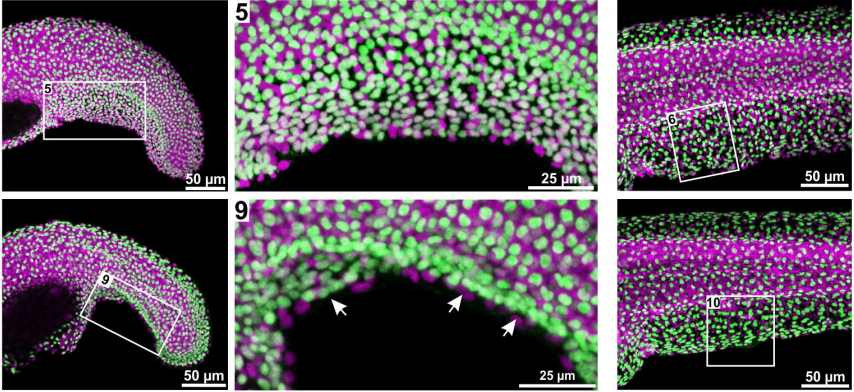 Fndc3a (Fibronectin Domain Containing Protein 3A) influences median fin fold development and caudal fin regeneration in zebrafish by ECM alteration.
Daniel Liedtke, Melanie Orth, Michelle Meissler, Sinje Geuer, Sabine Knaup, Isabell Koblitz, Eva Klopocki
The transmembrane protein Crb2a regulates cardiomyocyte apicobasal polarity and adhesion in zebrafish
Jimenez-Amilburu Vanesa, Didier Y.R. Stainier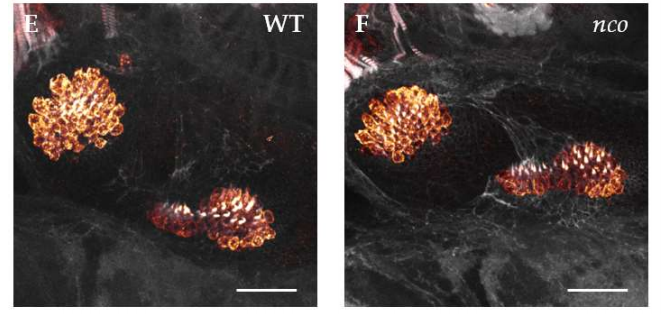 Zebrafish Otolith Biomineralization Requires Polyketide Synthase
Kevin D Thiessen, Lisa Higuchi, Kenneth L Kramer
Arterio-Venous Remodeling in the Zebrafish Trunk Is Controlled by Genetic Programming and Flow-Mediated Fine-Tuning
Ilse Geudens, Baptiste Coxam, Silvanus Alt, Veronique Gebala, Anne-Clemence Vion, Andre Rosa, Holger Gerhardt
Tbx1 regulates extracellular matrix-cell interactions in the second heart field.
Daniela Alfano, Alessandra Altomonte, Claudio Cortes, Marchesa Bilio, Robert G Kelly, Antonio Baldini
Abnormalities of placental development and function are associated with the different fetal growth patterns of hypoplastic left heart syndrome and transposition of the great arteries.
Weston Troja, Kathryn J Owens, Jennifer Courtney, Andrea C Hinton, Robert B Hinton, James F Cnota, Helen N Jones
Polarity signaling ensures epidermal homeostasis by coupling cellular mechanics and genomic integrity
Martim Dias Gomes, Soriba Letzian, Michael Saynisch, Sandra Iden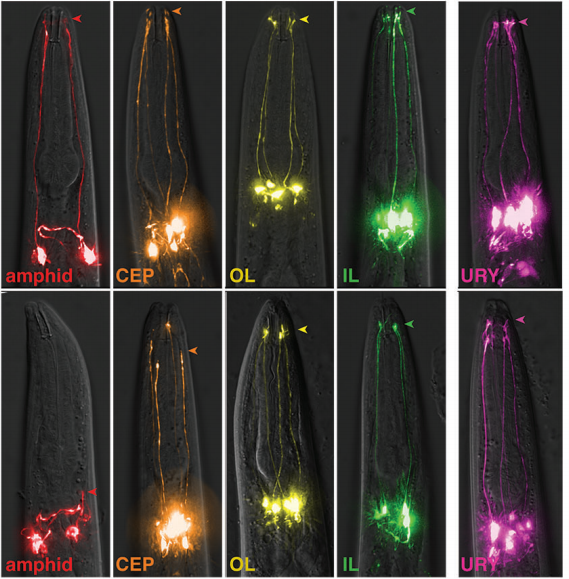 Morphogenesis of neurons and glia within an epithelium
Isabel I. C. Low, Claire R. Williams, Megan K. Chong, Ian G. McLachlan, Bradley M. Wierbowski, Irina Kolotuev, Maxwell G. Heiman
Aurora B is required for programmed variations of cytokinesis during morphogenesis in the C. elegans embryo
Xiaofei Bai, Po-Yi Lee, Chin-Yi Chen, James R. Simmons, Benjamin Nebenfuehr, Diana Mitchell, Lindsey R Klebanow, Nicholas Mattson, Christopher G Sorensen Turpin, Bi-Chang Chen, Eric Betzig, Joshua N Bembenek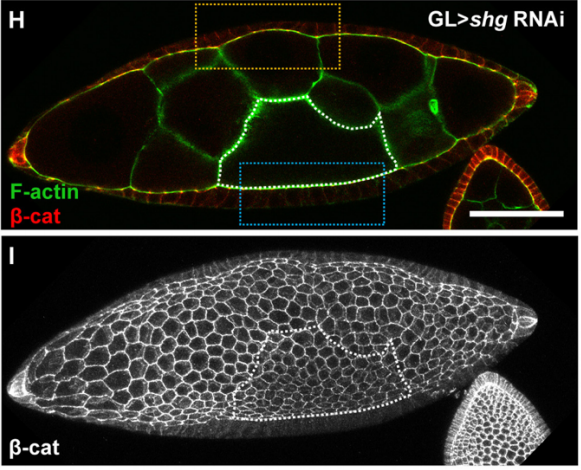 Regulation of tensile stress in response to external forces coordinates epithelial cell shape transitions with organ growth and elongation
Ramya Balaji, Vanessa Weichselberger, Anne-Kathrin Classen
Actomyosin-driven tension at compartmental boundaries orients cell division independently of cell geometry in vivo
Elena Scarpa, Cedric Finet, eGuy Blanchard, Benedicte Sanson
Distinct contributions of tensile and shear stress on E-cadherin levels during morphogenesis
Girish R Kale, Xingbo Yang, Jean-Marc Philippe, Madhav Mani, Pierre-Francois Lenne, Thomas Lecuit
3D Tissue elongation via ECM stiffness-cued junctional remodeling
Dong-Yuan Chen, Justin Crest, Sebastian J Streichan, David Bilder
A Fasciclin 2 functional switch controls organ size in Drosophila
Emma Velasquez, Jose A Gomez-Sanchez, Emmanuelle Donier, Carmen Grijota-Martinez, Hugo Cabedo, Luis A Garcia-Alonso
Morphogenetic processes as data: Quantitative structure in the Drosophila eye imaginal disc
Bradly Alicea, Thomas E Portegys, Diana Gordon, Richard Gordon
KATANIN-dependent mechanical properties of the stigmatic cell wall regulate pollen tube pathfinding
Lucie Riglet, Frederique Rozier, Chie Kodera, Isabelle Fobis-Loisy, Thierry Gaude
| Genes & genomes
Sensory neurons control heritable adaptation to stress through germline reprogramming
Zuco Giusy, Vikas Kache, Pedro Robles, Jyotiska Chaudhuri, Beth Hill, Christine Bateson, Andre Pires da Silva
Alterations in sperm long RNA contribute to the epigenetic inheritance of the effects of postnatal trauma
Katharina Gapp, Gretchen van Steenwyk, Pierre-Luc Germain, Wayo Matsushima, Konrad Rudolph, Francesca Manuella, Martin Roszkowski, Gregoire Vernaz, Tanay Gosh, Pawel Pelczar, Isabelle M Mansuy, Eric Miska
H3K9me3 is Required for Transgenerational Inheritance of Small RNAs that Target a Unique Subset of Newly Evolved Genes
Itamar Lev, Hila Gingold, Oded Rechavi
HERI-1 is a Chromodomain Protein that Negatively Regulates Transgenerational Epigenetic Inheritance
Roberto Perales, Daniel Pagano, Gang Wan, Brandon Fields, Arneet L. Saltzman, Scott Kennedy
Transgenerational sterility of Piwi pathway mutants in response to germ granule dysfunction
Katherine Kretovich Billmyre, Bree Heestand, Maya Spichal, Stephen Frenk, Shawn Ahmed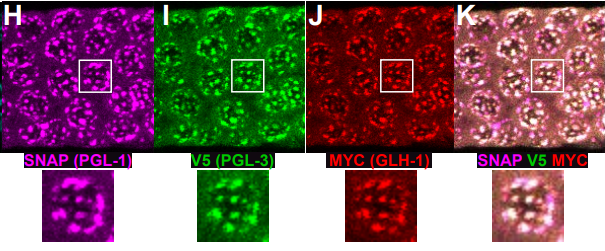 Nematode germ granule assembly is linked to mRNA repression
Scott T Aoki, Sarah L Crittenden, Tina R Lynch, Craig A Bingman, Marvin Wickens, Judith Kimble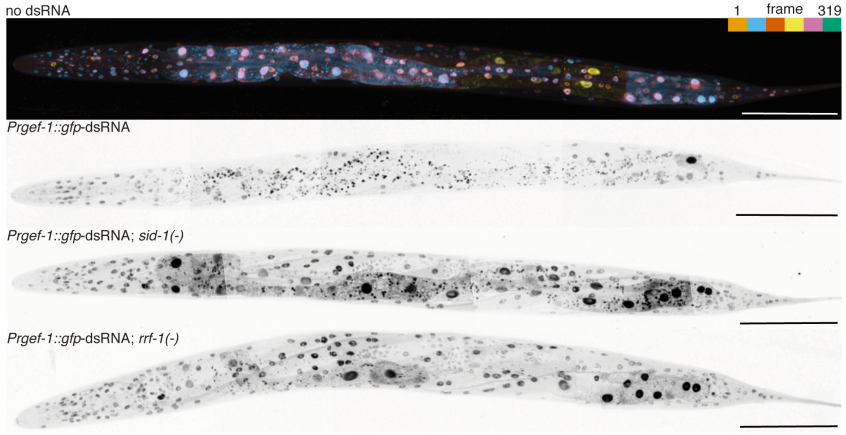 Gene silencing by double-stranded RNA from C. elegans neurons reveals functional mosaicism of RNA interference
Snusha Ravikumar, Sindhuja Devanapally, Antony M Jose
Trans-splicing of the C. elegans let-7 primary transcript developmentally regulates let-7 microRNA biogenesis and let-7 family microRNA activity
Charles Nelson, Victor Ambros
Multi-modal regulation of C. elegans hermaphrodite spermatogenesis by the GLD-1-FOG-2 complex
Shuang Hu, Lauren E. Ryan, Ebru Kaymak, Lindsay Freeberg, Te-Wen Lo, Scott Kuersten, Sean P. Ryder, Eric S. Haag
C. elegans exhibits coordinated oscillation in gene activation in single-cell developmental data
Luke A. D. Hutchison, Bonnie Berger, Isaac Kohane
Tissue- and sex-specific small RNAomes reveal sex differences in response to the environment
Alexandra Bezler, Fabian Braukmann, Sean West, Arthur Duplan, Raffaell Conconi, Frederic Schuetz, Pierre Goenczy, Fabio Piano, Kristin Gunsalus, Eric Miska, Laurent Keller
Identification of functional long non-coding RNAs in C. elegans
Alper Akay, David Jordan, Isabela C. Navarro, Tomasz Wrzesinski, Chris P. Ponting, Eric A. Miska, Wilfried Haerty
Necessity and contingency in developmental genetic screens: LIN-3, Wnt and semaphorin pathways in vulval induction of the nematode Oscheius tipulae
Marie-Anne Félix, Amhed Missael Vargas Velazquez, Fabrice Besnard
A bipartite boundary element restricts UBE3A imprinting to mature neurons.
Jack S Hsiao, Noelle D Germain, Andrea Wilderman, Christopher Stoddard, Luke A Wojenski, Geno J Villafano, Leighton Core, Justin Cotney, Stormy J Chamberlain
Single-cell transcriptome analysis of human, marmoset and mouse embryos reveals common and divergent features of preimplantation development
Thorsten Boroviak, Giuliano G Stirparo, Sabine Dietmann, Irene H Herraez, Hisham Mohammed, Wolf Reik, Austin Smith, Erika Sasaki, Jennifer Nichols, Paul Bertone
Complex cell-state changes revealed by single cell RNA sequencing of 76,149 microglia throughout the mouse lifespan and in the injured brain
Timothy R Hammond, Connor Dufort, Lasse Dissing-Olesen, Stefanie Giera, Adam Young, Alec Wysoker, Alec J Walker, Michael Segel, James Nemesh, Arpiar Saunders, Evan Macosko, Robin JM Franklin, Xianhua Piao, Steve McCarroll, Beth Stevens

A single cell transcriptomic analysis of human neocortical development
Damon Polioudakis, Luis de la Torre-Ubieta, Justin Langerman, Andrew G Elkins, Jason L Stein, Celine K Vuong, Carli K Opland, Daning Lu, William Connell, Elizabeth K Ruzzo, Jennifer K Lowe, Tarik Hadzic, Flora I Hinz, Shan Sabri, William E Lowry, Kathrin Plath, Daniel H Geschwind
Single-cell RNA-seq reveals dynamic transcriptome profiling in human early neural differentiation
Zhouchun Shang, Dongsheng Chen, Quanlei Wang, Shengpeng Wang, Qiuting Deng, Liang Wu, Chuanyu Liu, Xiangning Ding, Shiyou Wang, Jixing Zhong, Doudou Zhang, Xiaodong Cai, Shida Zhu, Huanming Yang, Longqi Liu, J. Lynn Fink, Fang Chen, Xiaoqing Liu, Zhengliang Gao, Xun Xu
Human-specific ARHGAP11B induces hallmarks of neocortical expansion in developing ferret neocortex
Nereo Kalebic, Carlotta Gilardi, Mareike Albert, Takashi Namba, Katherine R. Long, Milos Kostic, Barbara Langen, Wieland B. Huttner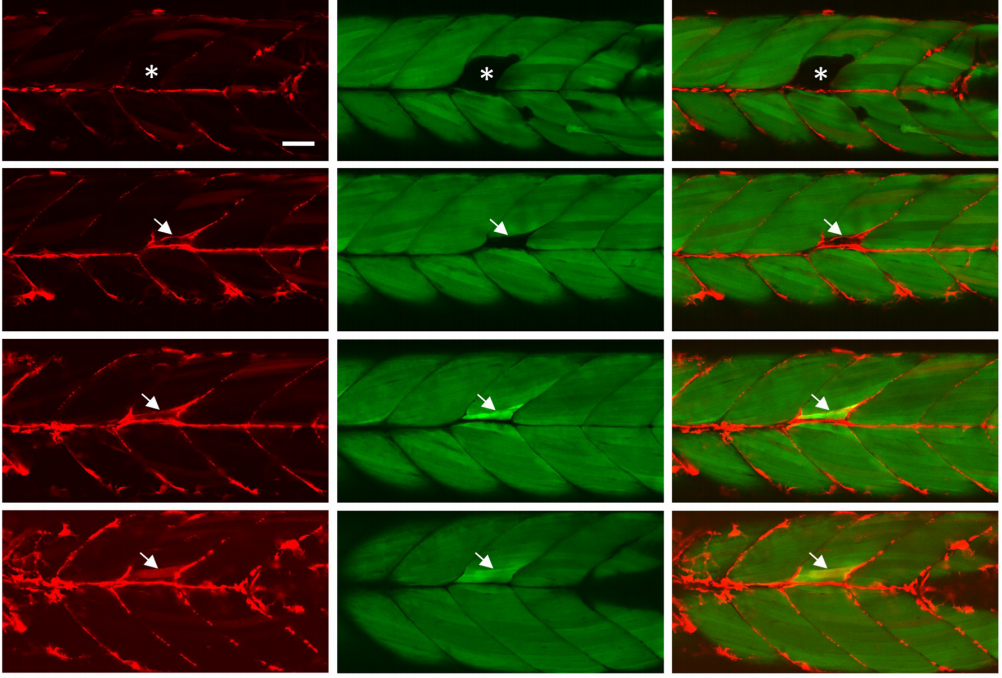 Single cell dynamics of embryonic muscle progenitor cells in zebrafish
Priyanka Sharma, Tyler D Ruel, Katrinka M Kocha, Shan Liao, Peng Huang
Epigenetic factors coordinate intestinal development
Julia Ganz, Ellie Melancon, Catherine Wilson, Angel Amores, Peter Batzel, Marie Strader, Ingo Braasch, Parham Diba, Julie A Kuhlman, John H Postlethwait, Judith S Eisen
Single-cell RNA-seq reveals distinct dynamic behavior of sex chromosomes during early human embryogenesis
Qing Zhou, Taifu Wang, Lizhi Leng, Wei Zheng, Jinrong Huang, Fang Fang, Ling Yang, Jian Wang, Huanming Yang, Fang Chen, Ge Lin, Wen-Jing Wang, Karsten Kristiansen
Single cell RNA-seq study of wild type and Hox9,10,11 mutant developing uterus
S. Steven Potter, Michael L. Mucenski, Robert Mahoney, Mike Adam, Andrew S. Potter
MiR-505-3p is a Repressor of the Puberty Onset in Female Mice
Yuxun Zhou, li tong, maochun wang, xueying chang, sijia wang, kai li, Junhua Xiao
An Evolutionarily Conserved piRNA-producing Locus Required for Male Mouse Fertility
Pei-Hsuan Wu, Yu Fu, Katharine Cecchini, Deniz M Ozata, Zhiping Weng, Phillip D Zamore

Genetic deletion of genes in the cerebellar rhombic lip lineage can stimulate compensation through adaptive reprogramming of ventricular zone-derived progenitors
Alexandre Wojcinski, Morgane Morabito, Andrew K Lawton, Daniel N Stephen, Alexandra L Joyner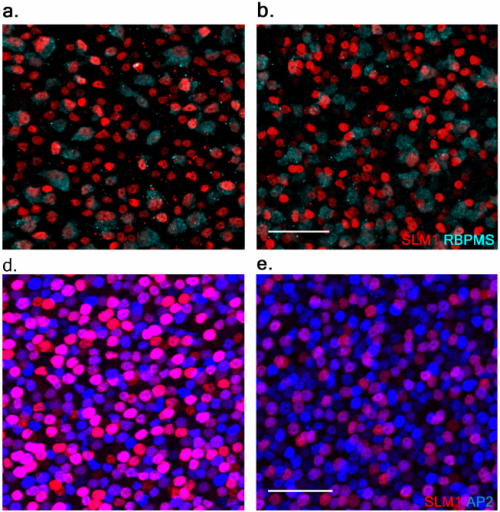 Mapping Transgene Insertion Sites Reveals Complex Interactions Between Mouse Transgenes And Neighboring Endogenous Genes
Mallory A Laboulaye, Xin Duan, Mu Qiao, Irene E Whitney, Joshua Sanes
An homeotic post-transcriptional network controlled by the RNA-binding protein RBMX
Paola Zuccotti, Daniele Peroni, Valentina Potrich, Alessandro Quattrone, Erik Dassi
KLF4 binding during reprogramming is involved in 3D architectural rewiring and transcriptional regulation of enhancer hubs
Dafne Campigli Di Giammartino, Yiyuan Liu, Andreas Kloetgen, Alexander Prokopios Polyzos, Daleum Kim, Matthias Stadtfeld, Aristotelis Tsirigos, Effie Apostolou
Analysis of novel domain-specific mutations in the zebrafish ndr2/cyclops gene generated using CRISPR-Cas9 RNPs
Ashley N Turner, Reagan S Andersen, Ivy E Bookout, Lauren N Brashear, James C Davis, David M Gahan, John P Gotham, Baraa A Hijaz, Ashish S Kaushik, Jordan B McGill, Victoria L Miller, Zachariah P Moseley, Cerissa L Nowell, Riddhi K Patel, Mia C Rodgers, Yazen A Shihab, Austin P Walker, Sarah R Glover, Samantha D Foster, Anil Kumar Challa
Compensatory mechanisms render Tcf7l1a dispensable for eye formation despite its requirement in eye field specification
Rodrigo M Young, Florencia Cavodeassi, Thomas A Hawkins, Heather L Stickney, Quenten Schwarz, Lisa M Lawrence, Claudia Wierzbicki, Gaia Gestri, Elizabeth Mayela Ambrosio, Allison Klosner, Jasmine Rowell, Isaac H. Bianco, Miguel L Allende, Stephen W Wilson
Myc is dispensable for cardiac development in the mouse but rescues Mycn-deficient hearts through functional replacement and cell competition
Noelia Muñoz-Martín, Rocío Sierra, Thomas Schimmang, Cristina Villa del Campo, Miguel Torres
The splicing regulator Prp31 prevents retinal degeneration in Drosophila by regulating Rhodopsin levels
Malte Lehmann, Sarita Hebbar, Sarah Behrens, Weihua Leng, Michaela Yuan, Sylke Winkler, Elisabeth Knust
Asymmetric histone incorporation during DNA replication in Drosophila male germline stem cells
Matthew Wooten, Jonathan Snedeker, Zehra Nizami, Xinxing Yang, Elizabeth Urban, Xinyu Ashlee Feng, Jee Min Kim, Joseph Gall, Jie Xiao, Xin Chen
Deterministic splicing of Dscam2 is regulated by Muscleblind
Joshua Shing Shun Li, S Sean Millard
Effects of the maternal factor Zelda on zygotic enhancer activity in the Drosophila embryo
Xiao-Yong Li, Michael B Eisen

Computations performed by shadow enhancers and enhancer duplications vary across the Drosophila embryo
Clarissa Scholes, Kelly M Biette, Timothy T Harden, Angela H DePace
Chromatin architecture reorganisation during neuronal cell differentiation in Drosophila genome
Keerthi T Chathoth, Nicolae Radu Zabet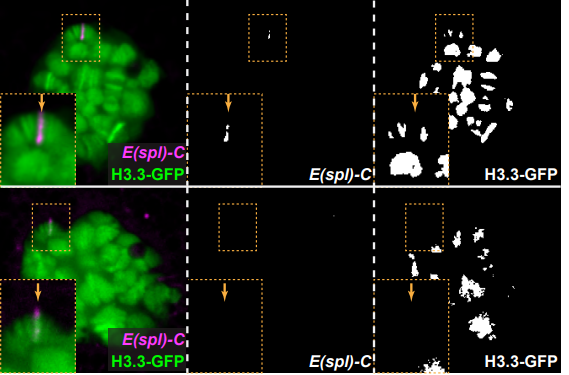 SWI/SNF chromatin remodeling controls Notch-responsive enhancer accessibility
Zoe Pillidge, Sarah J. Bray
A variably imprinted epiallele impacts seed development
Daniela Pignatta, Katherine Novitzky, P.R. V. Satyaki, Mary Gehring

Over-expression of the photoperiod response regulator ZmCCT10 modifies plant architecture, flowering time and inflorescence morphology in maize
Elizabeth Stephenson, Stacey Estrada, Xin Meng, Jesse Ourada, Michael G Muszynski, Jeffrey E Habben, Olga Danilevskaya
Maize YABBY drooping leaf genes regulate floret development and floral meristem determinacy
Josh Strable, Erik Vollbrecht
Methyl-CpG-binding domain 9 (MBD9) is required for H2A.Z incorporation into chromatin at a subset of H2A.Z-enriched regions in the Arabidopsis genome
Paja Sijacic, Dylan H Holder, Marko Bajic, Roger B. Deal
Functional dissection of the ARGONAUTE7 promoter
J Steen Hoyer, Jose L Pruneda-Paz, Ghislain Breton, Mariah A Hassert, Emily E Holcomb, Halley Fowler, Kaylyn M Bauer, Jacob Mreen, Steve A Kay, James C Carrington
A Genome-Wide Association Study Reveals a Novel Regulator of Ovule Number and Fertility in Arabidopsis thaliana
Jing Yuan, Sharon A Kessler
A transmissible RNA pathway in honey bees
Eyal Maori, Yael Garbian, Vered Kunik, Rita Mozes-Koch, Osnat Malka, Haim Kalev, Niv Sabath, Ilan Sela, Sharoni Shafir
| Stem cells, regeneration & disease modelling
The RNA-Binding Protein DND1 Acts Sequentially as a Negative Regulator of Pluripotency and a Positive Regulator of Epigenetic Modifiers Required for Germ Cell Reprogramming
Victor A Ruthig, Matthew B Friedersdorf, Jason A Garness, Steve C Munger, Corey Bunce, Jack D Keene, Blanche Capel
Delayed aneuploidy stress response of neural stem cells impairs adult lifespan in flies
Mihailo Mirkovic, Leonardo G Guilgur, Diogo Passagem-Santos, Raquel A Oliveira
Drosophila small ovary gene ensures germline stem cell maintenance and differentiation by silencing transposons and organising heterochromatin
Ferenc Jankovics, Melinda Bence, Rita Sinka, Aniko Farago, Laszlo Bodai, Aladar Pettko-Szandtner, Karam Ibrahim, Zsanett Takacs, Alexandra B. Szarka-Kovacs, Miklos Erdelyi
Epigenetic analyses of planarian stem cells demonstrate conservation of bivalent histone modifications in animal stem cells.
Anish Dattani, Damian Kao, Yuliana Mihaylova, Prasad Abnave, Samantha Hughes, Alvina Lai, Sounak Sahu, Aziz Aboobaker
Nucleosome dynamics of human iPSC during the early stages of neurodevelopment
Janet C Harwood, Nicholas A Kent, Nicholas D Allen, Adrian J Harwood
Gene Correction for SCID-X1 in Long-Term Hematopoietic Stem Cells
Mara Pavel-Dinu, Volker Wiebking, Beruh T Dejene, Waracharee Srifa, Sruthi Mantri, Carmencita Nicolas, Ciaran Lee, Gang Bao, Eric J Kildebeck, Niraj Punjya, Camille Sindhu, Matthew A Inlay, Nivi Saxena, Suk See DeRavin, Harry Malech, Maria Grazia Roncarolo, Kenneth I Weinberg, Matthew Porteus

Human pluripotent stem cell-derived brain pericyte-like cells induce blood-brain barrier properties
Matthew J Stebbins, Benjamin D Gastfriend, Scott G Canfield, Ming-Song Lee, Drew Richards, Madeline G Faubion, Wan-Ju Li, Richard Daneman, Sean P Palecek, Eric V Shusta
Signalling pathways drive heterogeneity of ground state pluripotency
Kirsten R McEwen, Sarah Linnett, Harry G Leitch, Prashant Srivastava, Lara Al-Zouabi, Tien-Chi Huang, Maxime Rotival, Alex Sardini, Thalia E Chan, Sarah Filippi, Michael Stumpf, Enrico Petretto, Petra Hajkova
Need for high-resolution Genetic Analysis in iPSC: Results and Lessons from the ForIPS Consortium
Bernt Popp, Mandy Krumbiegel, Janina Grosch, Annika Sommer, Steffen Uebe, Zacharias Kohl, Sonja Ploetz, Michaela Farrell, Udo Trautmann, Cornelia Kraus, Arif B Ekici, Reza Asadollahi, Martin Regensburger, Katharina Guenther, Anita Rauch, Frank Edenhofer, Juergen Winkler, Beate Winner, Andre Reis
Inter-species differences in response to hypoxia in iPSC-derived cardiomyocytes from humans and chimpanzees
Michelle C Ward, Yoav Gilad
Synthetic and genomic regulatory elements reveal aspects of cis-regulatory grammar in Mouse Embryonic Stem Cells
Dana M King, Brett B. Maricque, Barak A. Cohen
Cerebrovascular Injuries Induce Lymphatic Invasion into Brain Parenchyma to Guide Vascular Regeneration in Zebrafish
Jingying Chen, Jianbo He, Qifen Yang, Yaoguang Zhang, Lingfei Luo
A human cell model of cardiac pathophysiological valvulogenesis
Tui Neri, Emylie Hiriart, Piet Van Vliet, Emilie Faure, Russel Norris, Batoul Farhat, Julie Lefrancois, Thomas Moore-Morris, Stephane Zaffran, Randolph Faustino, Alexander Zambon, Jean-Pierre Devisgnes, David Salgado, Yukiko Sugi, Robert Levine, Jose Luis de la Pompa, Andre Terzic, Sylvia Evans, Roger Markwald, michel Puceat
Metformin Intervention Prevents Cardiac Dysfunction in a Murine Model of Adult Congenital Heart Disease
Mauro W. Costa, Julia C. Wilmanns, Raghav Pandey, Olivia Hon, Anjana Chandran, Jan M. Schilling, Qizhu Wu, Gael Cagnone, Preeti Bais, Vivek Phillip, Heidi Kocalis, Stuart K. Archer, James T. Pearson, Mirana Ramialison, Joerg Heineke, Hemal H. Patel, Nadia A. Rosenthal, Milena B. Furtado
Regeneration-Associated Cells Improve Recovery from Myocardial Infarction through Enhanced Vasculogenesis, Anti-inflammation, and Cardiomyogenesis
Amankeldi A Salybekov, Akira T Kawaguchi, Haruchika Masuda, Kosit Vorateera, Chisa Okada, Takayuki Asahara
Evidence for minimal cardiogenic potential of Sca-1 positive cells in the adult mouse heart
Lauren E. Neidig, Florian Weinberger, Nathan J. Palpant, John Mignone, Amy M. Martinson, Daniel Sorensen, Ingrid Bender, Natsumi Nemoto, Hans Reinecke, Lil Pabon, Jeffery D Molkentin, Charles E. Murry, Jop van Berlo
Recapitulating bone development for tissue regeneration through engineered mesenchymal condensations and mechanical cues
Anna M. McDermott, Samuel Herberg, Devon E. Mason, Hope B. Pearson, James H. Dawahare, Joseph M. Collins, Rui Tang, Amit Patwa, Mark W. Grinstaff, Daniel J. Kelly, Eben Alsberg, Joel D. Boerckel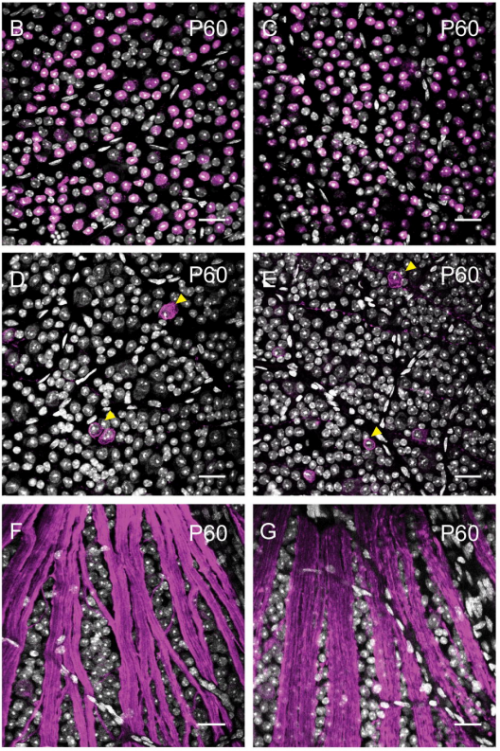 De novo genesis of retinal ganglion cells by targeted expression of KLF4 in vivo
Mauricio Rocha-Martins, Beatriz C de Toledo, Pedro L Santos-Franca, Viviane M Oliveira-Valenca, Carlos Henrique H Vieira e Vieira, Gabriel E Matos-Rodrigues, Rafael Linden, Caren Norden, Rodrigo A P Martins, Mariana S Silveira
Mesenchymal stem cells protect retinal ganglion cells from degeneration via mitochondrial donation
Dan JIANG, Hong Feng, Zhao Zhang, Bin Yan, Ling Chen, Chuiyan Ma, Cheng Li, Shuo Han, Yuelin Zhang, Peikai Chen, Hung-Fat Tse, Qingling Fu, Kin Chiu, Qizhou Lian
CDK inhibitors reduce cell proliferation and reverse hypoxia-induced metastasis of neuroblastoma tumours in a chick embryo model
Rasha R Swadi, Keerthika Sampat, Anne Herrmann, Paul D Losty, Violaine See, Diana Moss
Comprehensive modeling of Spinal Muscular Atrophy in Drosophila melanogaster
Ashlyn M. Spring, Amanda C. Raimer, Christine D. Hamilton, Michela J. Schillinger, A. Gregory Matera
Modeling motor neuron resilience in ALS using stem cells
Ilary Allodi, Jik Nijssen, Julio Cesar Aguila Benitez, Gillian Bonvicini, Ming Cao, Eva Hedlund
Genome-wide chromatin accessibility and transcriptome profiling show minimal epigenome changes and coordinated transcriptional dysregulation of hedgehog signaling in Danforth's short tail mice
Peter Orchard, James S. White, Peedikayil E. Thomas, Anna Mychalowych, Anya Kiseleva, John Hensley, Benjamin Allen, Stephen C.J. Parker, Catherine E. Keegan
Enhanced axonal Neuregulin-1 type-III signaling ameliorates disease severity in a CMT1B mouse model
Cristina Scapin, Cinzia Ferri, Emanuela Pettinato, Désiree Zambroni, Francesca Bianchi, Sophie Belin, Ubaldo Del Carro, Nico Mitro, Donatella Caruso, Marta Pellegatta, Carla Taveggia, Markus H. Schwab, Klaus-Armin Nave, Maria Laura Feltri, Lawrence Wrabetz, Maurizio D'Antonio
Evo-devo & evo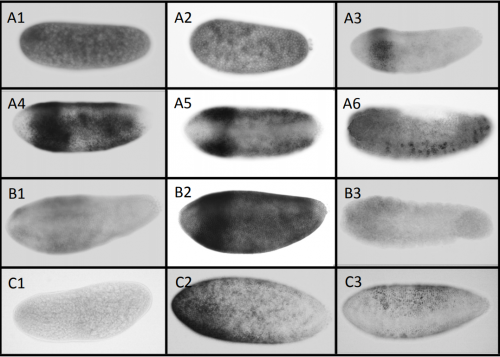 Ankyrin domain encoding genes resulting from an ancient horizontal transfer are functionally integrated into developmental gene regulatory networks in the wasp Nasonia
Jeremy Lynch, Daniel Pers
A large-scale systemic RNAi screen in the red flour beetle Tribolium castaneum identifies novel genes involved in arthropod muscle development
Dorothea Schultheis, Matthias Weißkopf, Christoph Schaub, Salim Ansari, Van-Anh Dao, Daniela Grossmann, Upalparna Majumdar, Muhammad Salim Din Muhammad, Nicole Troelenberg, Tobias Richter, Christian Schmitt-Engel, Jonas Schwirz, Nadia Ströhlein, Matthias Teuscher, Gregor Bucher, Manfred Frasch

RNAi screen in Tribolium reveals involvement of F-BAR proteins in myoblast fusion and visceral muscle morphogenesis in arthropods
Dorothea Schultheis, Jonas Schwirz, Manfred Frasch
Decoupling from yolk sac is required for extraembryonic tissue spreading in the scuttle fly Megaselia abdita.
Francesca Caroti, Everardo González Avalos, Viola Noeske, Paula González Avalos, Dimitri Kromm, Maike Wosch, Lucas Schütz, Lars Hufnagel, Steffen Lemke
Influence of temperature on the development, reproduction and regeneration in the flatworm model organism Macrostomum lignano
Jakub Wudarski, Kirill Ustyantsev, Lisa Glazenburg, Eugene Berezikov

DEVELOPMENTAL DYNAMICS OF GREEN FLUORESCENT CHROMATOPHORES IN THE DAGGERBLADE GRASS SHRIMP, PALAEMONETES PUGIO HOLTHUIS, 1949 (DECAPODA, CARIDEA, PALAEMONIDAE)
Michael P Phelps
Proliferation of Superficial Neuromasts During Lateral Line Development in the Round Goby, Neogobius melanostomus
Juleen Dickson, John A Janssen
Clownfishes are a genetic model of exceptional longevity and reveal molecular convergence in the evolution of lifespan
Arne Sahm, Pedro Almaida-Pagan, Martin Bens, Mirko Mutalipassi, Alejandro Lucas-Sanchez, Jorge de Costa Ruiz, Matthias Goerlach, Alessandro Cellerino
Choanoflagellate transfection illuminates their cell biology and the ancestry of animal septins
David Booth, Heather Middleton, Nicole King
Glycosyltransferases promote development and prevent promiscuous cell aggregation in the choanoflagellate S. rosetta
Laura Wetzel, Tera Levin, Ryan E Hulett, Daniel Chan, Grant King, Reef Aldayafleh, David Booth, Monika Abedin Sigg, Nicole King
Adaptive evolution of animal proteins over development: support for the Darwin selection opportunity hypothesis of Evo-Devo
Jialin Liu, Marc Robinson-Rechavi
Phenotypic Effects of Somatic Mutations Accumulating during Vegetative Growth
Mitch Cruzan, Matthew Streisfeld, Jaime Schwoch
An integrative genomic analysis of the Longshanks selection experiment for longer limbs in mice
João L. P. Castro, Michelle N. Yancoskie, Marta Marchini, Stefanie Belohlavy, Marek Kučka, William H. Beluch, Ronald Naumann, Isabella Skuplik, John Cobb, Nick H Barton, Campbell Rolian, Yingguang Frank Chan
Adaptive evolution of sperm proteins depends on sperm competition in a pair of Lepidoptera
Andrew J. Mongue, Megan E. Hansen, Liuqi Gu, Clyde E. Sorenson, James R. Walters

Evolutionary proteomics reveals distinct patterns of complexity and divergence between lepidopteran sperm morphs
Emma Whittington, Tim Karr, Andrew J Mongue, Steve Dorus, James Walters
Non-linear phenotypic variation uncovers the emergence of heterosis in Arabidopsis thaliana
Francois VASSEUR, Louise Fouqueau, Dominique de Vienne, thibault nidelet, Cyrille Violle, Detlef Weigel
Repeated evolution of asexuality involves convergent gene expression changes
Darren J Parker, Jens Bast, Kirsten Jalvingh, Zoé Dumas, Marc Robinson-Rechavi, Tanja Schwander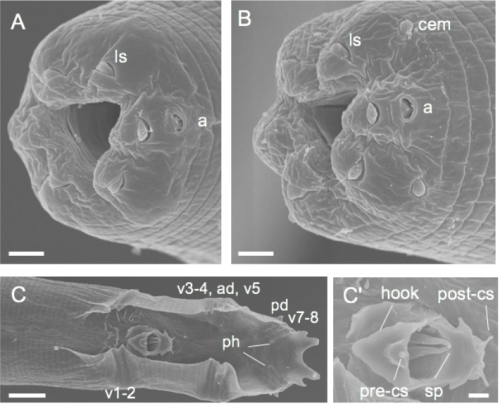 Comparative genomics of ten new Caenorhabditis species
Lewis Stevens, Marie-Anne Félix, Toni Beltran, Christian Braendle, Carlos Caurcel, Sarah Fausett, David HA Fitch, Lise Frézal, Taniya Kaur, Karin C Kiontke, Matt D Newton, Luke M Noble, Aurélien Richaud, Matthew V Rockman, Walter Sudhaus, Mark Blaxter
The Genomic Basis of Arthropod Diversity
Gregg W. C. Thomas, Elias Dohmen, Daniel S. T. Hughes, Shwetha C. Murali, Monica Poelchau, Karl Glastad, Clare A. Anstead, Nadia A. Ayoub, Phillip Batterham, Michelle Bellair, Gretta J Binford, Hsu Chao, Yolanda H Chen, Christopher Childers, Huyen Dinh, HarshaVardhan Doddapaneni, Jian J Duan, Shannon Dugan, Lauren A Esposito, Markus Friedrich, Jessica Garb, Robin B. B Gasser, Michael A. D. Goodisman, Dawn E Gundersen-Rindal, Yi Han, Alfred M Handler, Masatsugu Hatakeyama, Lars Hering, Wayne B Hunter, Panagiotis Ioannidis, Joy C Jayaseelan, Divya Kalra, Abderrahman Khila, Pasi K Korhonen, Carol Eunmi Lee, Sandra L Lee, Yiyuan Li, Amelia R.I. Lindsey, Georg Mayer, Alistair P McGregor, Duane D. McKenna, Bernhard Misof, Mala Munidasa, Monica Munoz-Torres, Donna M Muzny, Oliver Niehuis, Nkechinyere Osuji-Lacy, Subba R. Palli, Kristen A. Panfilio, Matthias Pechmann, Trent Perry, Ralph S. Peters, Helen C Poynton, Nikola-Michael Prpic, Jiaxin Qu, Dorith Rotenberg, Coby Schal, Sean D Schoville, Erin D Scully, Evette Skinner, Daniel B Sloan, Richard Stouthamer, Michael R Strand, Nikolaus U Szucsich, Asela Wijeratne, Neil D Young, Eduardo E Zattara, Joshua B Benoit, Evgeny M Zdobnov, Michael E Pfrender, Kevin J Hackett, John H Werren, Kim C Worley, Richard A Gibbs, Ariel D Chipman, Robert M Waterhouse, Erich Bornberg-Bauer, Matthew W Hahn, Stephen Richards
New phylogenomic analysis of the enigmatic phylum Telonemia further resolves the eukaryote tree of life
Jürgen F. H. Strassert, Mahwash Jamy, Alexander P. Mylnikov, Denis V. Tikhonenkov, Fabien Burki
Cell biology
Activation of polarized cell growth by inhibition of cell polarity
Marco Geymonat, Anatole Chessel, James Dodgson, Hannah Punter, Felix Horns, Attila Csikasz-Nagy, Rafael E Carazo-Salas
Efa6 regulates axon growth, branching and maintenance by eliminating off-track microtubules at the cortex
Yue Qu, Ines Hahn, Meredith Lees, Jill Parkin, Andre Voelzmann, Karel Dorey, Alex Rathbone, Claire Friel, Victoria Allan, Pilar Okenve-Ramos, Natalia Sanchez-Soriano, Andreas Prokop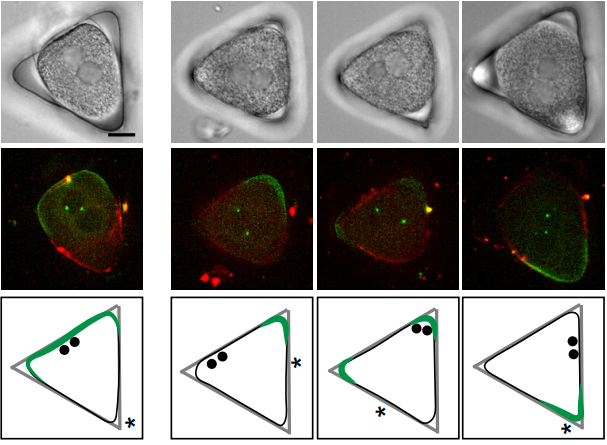 Aurora A depletion reveals centrosome-independent polarization mechanism in C. elegans
Kerstin Klinkert, Nicolas Levernier, Peter Gross, Christian Gentili, Lukas von Tobel, Marie Pierron, Coralie Busso, Sarah Herrman, Stephan W Grill, Karsten Kruse, Pierre Gonczy
Cell type-specific structural plasticity of the ciliary transition zone in C. elegans
Jyothi S Akella, Malan S Silva, Natalia S. Morsci, Ken C.Q. Nguyen, William Rice, David H. Hall, Maureen M Barr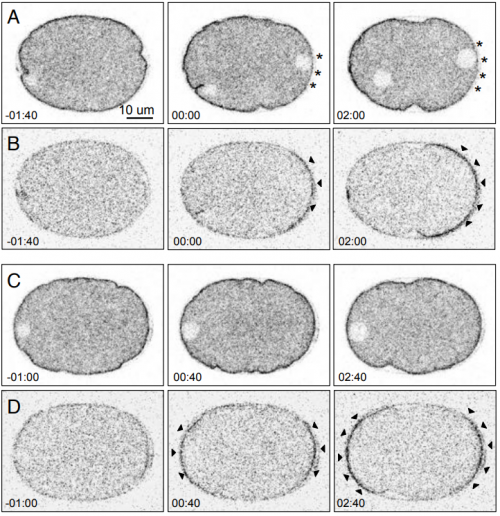 Centrosome Aurora A gradient ensures a single PAR-2 polarity axis by regulating RhoGEF ECT-2 localization in C. elegans embryos
Sachin Kotak, Sukriti Kapoor
Cyclin B3 promotes APC/C activation and anaphase I onset in oocyte meiosis
Mehmet E. Karasu, Nora Bouftas, Scott Keeney, Katja Wassmann
Protein Kinase A activity is regulated by actomyosin contractility during cell migration and is required for durotaxis
Andrew J McKenzie, Tamara F Williams, Kathryn V Svec, Alan K Howe
Balancing dynamic tradeoffs to drive cellular reprogramming
Kimberley N Babos, Kate E Galloway, Kassandra K Kisler, Madison Zitting, Yichen Li, Brooke Quintino, Robert H Chow, Berislav V Zlokovic, Justin K Ichida
Transcription factor activity and nucleosome organisation in mitosis
Nicola Festuccia, Nick Owens, Thaleia Papadopoulou, Inma Gonzalez, Alexandra Tachtsidi, Sandrine Vandoermel-Pournin, Elena Gallego, Nancy Gutierrez, Agnes Dubois, Michel Cohen-Tannoudji, Pablo Navarro
Superresolution architecture of pluripotency guarding adhesions
Aki Stubb, Camilo Guzmán, Elisa Närvä, Jesse Aaron, Teng-Leong Chew, Markku Saari, Mitro Miihkinen, Guillaume Jacquemet, Johanna Ivaska
Troponin-I localizes selected apico-basal cell polarity signals
Sergio Casas-Tinto, Alberto Ferrus
Spatial Organization of Rho GTPase signaling by RhoGEF/RhoGAP proteins
Paul Markus Mueller, Juliane Rademacher, Richard D Bagshaw, Keziban Merve Alp, Girolamo Giudice, Louise E Heinrich, Carolin Barth, Rebecca L Eccles, Marta Sanchez-Castro, Lennart Brandenburg, Geraldine Mbamalu, Monika Tucholska, Lisa Spatt, Celina Wortmann, Maciej T Czajkowski, Robert William Welke, Sunqu Zhang, Vivian Nguyen, Trendelina Rrustemi, Philipp Trnka, Kiara Freitag, Brett Larsen, Oliver Popp, Philipp Mertins, Chris Bakal, Anne-Claude Gingras, Olivier Pertz, Frederick P Roth, Karen Colwill, Tony Pawson, Evangelia Petsalaki, Oliver Rocks
Mitotic chromosome binding predicts transcription factor properties in interphase
Mahe Raccaud, Andrea B Alber, Elias T Friman, Harsha Agarwal, Cedric Deluz, Timo Kuhn, J. Christof M Gebhardt, David M Suter
Single-molecule imaging reveals the interplay between transcription factors, nucleosomes, and transcriptional bursting
Benjamin T Donovan, Anh Huynh, David A Ball, Michael G Poirier, Daniel R Larson, Matthew L Ferguson, Tineke L Lenstra
β-actin mRNA interactome mapping by proximity biotinylation
Joyita Mukherjee, Orit Hermesh, Nicolas Nalpas, Mirita Franz-Wachtel, Boris Macek, Ralf-Peter Jansen
F-actin dynamics transform filopodial bridges into intercellular nanotubes capable of distant cell communication
Minhyeok Chang, Jaeho Oh, Junsang Doh, Jong-Bong Lee
Lysosome exocytosis is required for mitosis
Charlotte Nugues, Nordine Helassa, Robert Burgoyne, Lee Haynes
Excitable dynamics of Ras triggers self-organized PIP3 signaling for spontaneous cell migration
Seiya Fukushima, Satomi Matsuoka, Masahiro Ueda
Fine Tuning of Histone Demethylase KDM6A/B Improves the Development of Nuclear Transfer Embryo
Lei Yang, Lishuang Song, Xuefei Liu, Lige Bai, Guangpeng Li
Modelling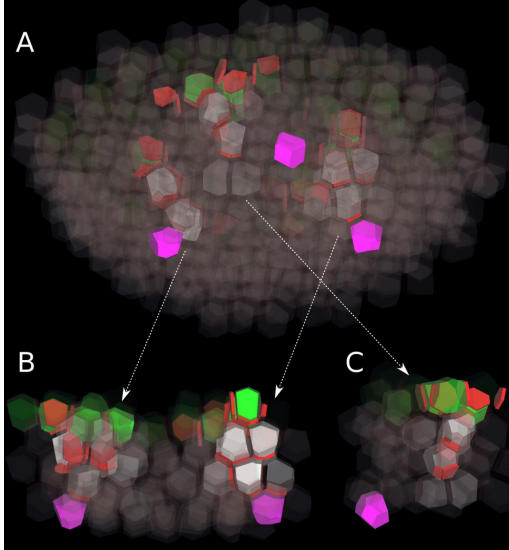 Toward a 3D model of phyllotaxis based on a biochemically plausible auxin-transport mechanism
Félix P Hartmann, Pierre Barbier de Reuille, Cris Kuhlemeier
Mathematical modeling supports fate restriction in neurogenic progenitors of the embryonic ventral spinal cord
Manon Azaïs, Eric Agius, Stéphane Blanco, Jacques Gautrais, Angie Molina, Fabienne Pituello, Jean-Marc Trégan
Toward deciphering developmental patterning with deep neural network
Jingxiang Shen, Mariela D Petkova, Feng Liu, Chao Tang
A Gene Regulatory Model of Cortical Neurogenesis
Sabina Pfister, Andreas Hauri, Frederic Zubler, Gabriela Michel, Henry Kennedy, Colette DeHay, Rodney Douglas
Crawling migration under chemical signalling: a stochastic particle model
Christèle Etchegaray , Nicolas Meunier
A stochastic model for protrusion activity
Christèle Etchegaray, Nicolas Meunier
Mechanistic and experimental models of cell migration reveal the importance of intercellular interactions in cell invasion
Oleksii Matisaka, Ruth Baker, Esha Shah, Matthew Simpson
A hybrid cellular automaton model of cartilage regeneration capturing the interactions between cellular dynamics and scaffold porosity
Simone Cassani, Sarah D. Olson

Cooperation of dual modes of cell motility promotes epithelial stress relaxation to accelerate wound healing
Michael F. Staddon, Dapeng Bi, A. Pasha Tabatabai, Visar Ajeti, Michael P. Murrell, Shiladitya Banerjee
A least microenvironmental uncertainty principle (LEUP) as a generative model of collective cell migration mechanisms.
Arnab Barua, Josue Manik Navas Sedeno, Haralampos Hatzikirou
Tools & resources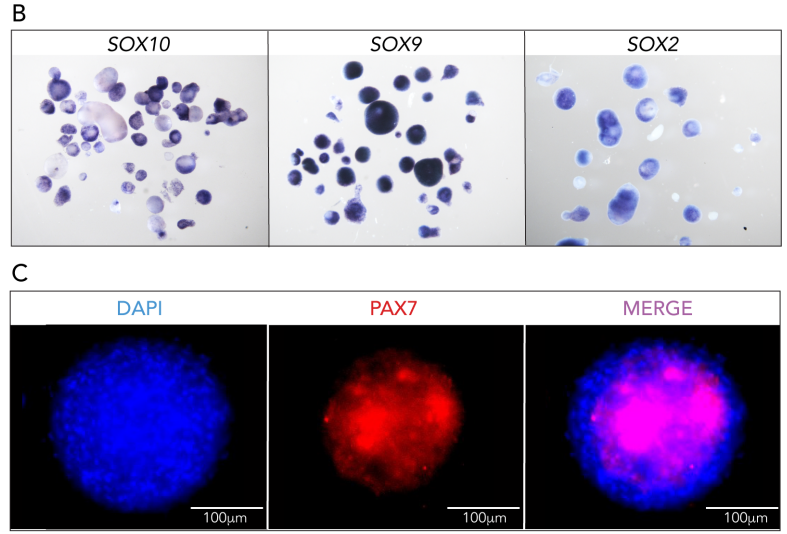 Maintaining trunk neural crest cells as crestospheres
Sofie Mohlin, Ezgi Kunttas, Camilla U Persson, Reem Abdel-Haq, Aldo Castillo, Christina Murko, Marianne E Bronner, Laura Kerosuo
iProteinDB: an integrative database of Drosophila post-translational modifications
Yanhui Hu, Richelle Sopko, Verena Chung, Romain A Studer, Sean D Landry, Daniel Liu, Leonard Rabinow, Florian Gnad, Pedro Beltrao, Norbert Perrimon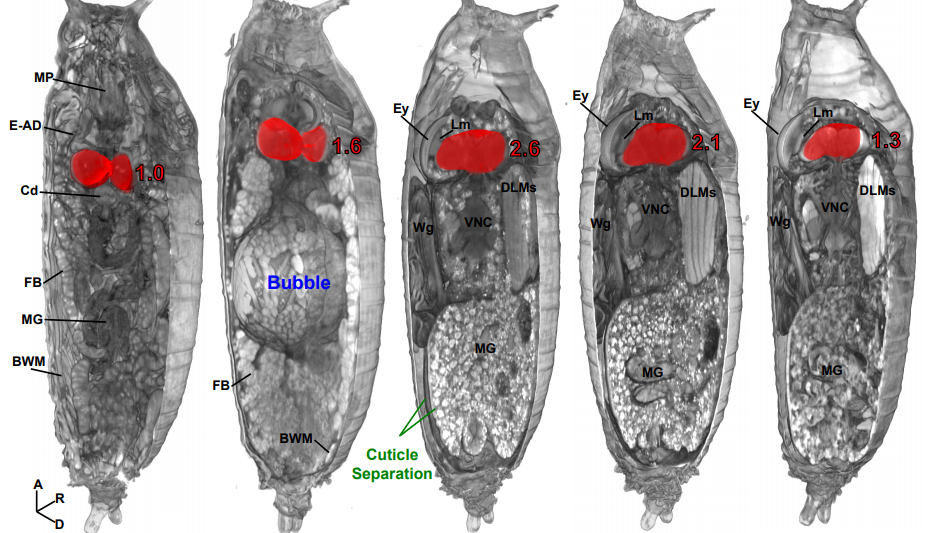 Micro computed tomography as an accessible imaging platform for exploring organism development and human disease modeling
Todd Schoborg, Samantha Smith, Lauren Smith, H. Douglas Morris, Nasser M Rusan
Selective volume illumination microscopy offers synchronous volumetric imaging with high contrast
Thai V. Truong, Daniel B. Holland, Sara Madaan, Andrey Andreev, Joshua V. Troll, Daniel E. S. Koo, Kevin Keomanee-Dizon, Margaret McFall-Ngai, Scott E. Fraser
Three-Dimensional Histology of Whole Zebrafish by Sub-Micron Synchrotron X-ray Micro-Tomography
Yifu Ding, Daniel J Vanselow, Maksim A Yakovlev, Spencer R Katz, Alex Y Lin, Darin P Clark, Phillip Vargas, Xuying Xin, Jean E Copper, Victor A Canfield, Khai C Ang, Yuxin Wang, Xianghui Xiao, Francesco De Carlo, Damian B. van Rossum, Patrick La Rivière, Keith C Cheng
Fast, versatile, and quantitative annotation of complex images
Kathleen Bates, Shen Jiang, Ruth Bates, Shivesh Chaudhary, Emily Jackson-Holmes, Melinda Jue, Erin McCaskey, Daniel Goldman, Hang Lu
A Multimodal Adaptive Super-Resolution and Confocal Microscope
Liyana Valiya Peedikakkal, Andrew Furley, Ashley J Cadby
Three-photon light-sheet fluorescence microscopy
Adrià Escobet-Montalbán, Federico M Gasparoli, Jonathan Nylk, Pengfei Liu, Zhengyi Yang, Kishan Dholakia
KymoButler: A deep learning software for automated kymograph tracing and analysis
Maximilian Jakobs, Andrea Dimitracopoulos, Kristian Franze
Raincloud plots: a multi-platform tool for robust data visualization
Micah Allen​, Davide Poggiali, Kirstie Whitaker, Tom R Marshall, Rogier Kievit
Comparative analysis of the effect of genomic isolators flanking transgenes to avoid positional effects in Arabidopsis
Ana Pérez-González, Elena Caro
High Aspect Ratio Nanomaterials Enable Delivery of Functional Genetic Material Without DNA Integration in Mature Plants
Gozde S. Demirer, Huan Zhang, Juliana Matos, Natalie Goh, Francis J Cunningham, Younghun Sung, Roger Chang, Abhishek J Aditham, Linda Chio, Myeong-Je Cho, Brian Staskawicz, Markita P. Landry
Rapid and efficient C-terminal labeling of nanobodies for DNA-PAINT
Valentin Fabricius, Jonathan Lefebre, Hylkje Geertsema, Stephen F Marino, Helge Ewers

A Multiplexed DNA FISH strategy for Assessing Genome Architecture in C. elegans
Brandon D Fields, Son C Nguyen, Guy Nir, Scott Kennedy
Translocation and duplication from CRISPR-Cas9 editing in Arabidopsis thaliana
Peter G Lynagh, Soichi Inagaki, Kirk R Amundson, Mohan P.A. Marimithu, Brett R. Pike, Isabelle M. Henry, Ek Han Tan, Luca Comai
Optimized Cas9 expression systems for highly efficient Arabidopsis genome editing facilitate isolation of complex alleles in a single generation
Jana Ordon, Mauro Bressan, Carola Kretschmer, Luca Dall'Osto, Sylvestre Marillonnet, Roberto Bassi, Johannes Stuttmann
Haplotype-phased Callithrix jacchus embryonic stem cell line for genome editing using CRISPR/Cas9
Bo Zhou, Steve S. Ho, Louis C. Leung, Thomas R. Ward, Marcus Ho, Melanie J. Plastini, Scott C. Vermilyea, Marina E. Emborg, Thaddeus G. Golos, Philippe Mourrain, Dimitri Perrin, Karen J. Parker, Alexander E. Urban
Target-specific precision of CRISPR-mediated genome editing
Anob M Chakrabarti, Tristan Henser-Brownhill, Josep Monserrat, Anna R Poetsch, Nicholas M Luscombe, Paola Scaffidi
New human chromosomal safe harbor sites for genome engineering with CRISPR/Cas9, TAL effector and homing endonucleases
Stefan Pellenz, Michael P Phelps, Weiliang Tang, Blake T Hovde, Ryan Sinit, Wenqing Fu, Hui Li, Eleanor Chen, Raymond Monnat Jr.
Efficient Zygotic Genome Editing via RAD51-Enhanced Interhomolog Repair
Jonathan J Wilde, Tomomi Aida, Martin Wienisch, Qiangge Zhang, Peimin Qi, Guoping Feng
Deep learning image recognition enables efficient genome editing in zebrafish by automated injections
Maria Lorena Cordero-Maldonado, Simon Perathoner, Kees-Jan van der Kolk, Ralf Boland, Ursula Heins-Marroquin, Herman P. Spaink, Annemarie H. Meijer, Alexander D. Crawford, Jan de Sonneville
Clonal analysis by tunable CRISPR-mediated excision
Anna F Gilles, Johannes B Schinko, Magdalena I Schacht, Camille Enjolras, Michalis Averof
Analysis and comparison of genome editing using CRISPResso2
Kendell Clement, Holly Rees, Matthew Canver, Jason Gehrke, Rick Farouni, Jonathan Hsu, Mitchel Cole, David R Liu, J. Keith Joung, Daniel E. Bauer, Luca Pinello
Mutations generated by repair of Cas9-induced double strand breaks are predictable from surrounding sequence
Felicity R Allen, Luca R Crepaldi, Clara Alsinet-Armengol, Alexander Strong, Vitalii Kleshchevnikov, Pietro De Angeli, Petra Palenikova, Michal Kosicki, Andrew R Bassett, Heather Harding, Yaron Galanty, Francisco Munoz Martinez, Emmanouil Metzakopian, Stephen P Jackson, Leopold Parts
Homology Directed Repair by Cas9:Donor Co-localization in Mammalian Cells
Philip JR Roche, Heidi Gytz, Faiz Hussain, Christopher JF Cameron, Denis Paquette, Mathieu Blanchette, Josée Dostie, Bhushan Nagar, Uri David Akavia
Decomposing cell identity for transfer learning across cellular measurements, platforms, tissues, and species.
Genevieve L Stein-O'Brien, Brian S. Clark, Thomas Sherman, Christina Zibetti, Qiwen Hu, Rachel Sealfon, Sheng Liu, Jiang Qian, Carlo Colantuoni, Seth Blackshaw, Loyal A. Goff, Elana J. Fertig
High-throughput single-cell transcriptome profiling of plant cell types
Christine N Shulse, Benjamin J Cole, Gina M Turco, Yiwen Zhu, Siobhan M Brady, Diane E Dickel
One read per cell per gene is optimal for single-cell RNA-Seq
Martin J. Zhang, Vasilis Ntranos, David Tse
Cell lineage inference from SNP and scRNA-Seq data
Jun Ding, Chieh Lin, Ziv Bar-Joseph
droplet-Tn-Seq combines microfluidics with Tn-Seq identifying complex single-cell phenotypes
Derek Thibault, Stephen Wood, Paul Jensen, Tim van Opijnen
SIS-seq, a molecular 'time machine', connects single cell fate with gene programs
Tian Luyi, Jaring Schreuder, Daniela Amann-Zalcenstein, Jessica Tran, Nikolce Kocovski, Shian Su, Peter Diakumis, Melanie Bahlo, Toby Sargeant, Matthew Ritchie, Philip Hodgkin, Shalin Naik
MULTI-seq: Scalable sample multiplexing for single-cell RNA sequencing using lipid-tagged indices
Christopher S McGinnis, David M Patterson, Juliane Winkler, Marco Y Hein, Vasudha Srivastava, Daniel N Conrad, Lyndsay M Murrow, Jonathan S Weissman, Zena Werb, Eric D Chow, Zev J Gartner
Simultaneous multiplexed amplicon sequencing and transcriptome profiling in single cells
Mridusmita Saikia, Philip Burnham, Sara H Keshavjee, Michael F Z Wang, Michael Heyang, Pablo Moral-Lopez, Meleana M Hinchman, Charles G Danko, John S L Parker, Iwijn De Vlaminck
High-throughput mapping of long-range neuronal projection using in situ sequencing
Xiaoyin Chen, Justus M Kebschull, Huiqing Zhan, Yu-Chi Sun, Anthony M Zador
SABER enables highly multiplexed and amplified detection of DNA and RNA in cells and tissues
Jocelyn Y. Kishi, Brian J. Beliveau, Sylvain W. Lapan, Emma R. West, Allen Zhu, Hiroshi M. Sasaki, Sinem K. Saka, Yu Wang, Constance L. Cepko, Peng Yin
Palantir characterizes cell fate continuities in human hematopoiesis
Manu Setty, Vaidotas Kiseliovas, Jacob Levine, Adam Gayoso, Linas Mazutis, Dana Pe'er
Mass-spectrometry of single mammalian cells quantifies proteome heterogeneity during cell differentiation
Bogdan Budnik, Ezra Levy, Guillaume Harmange, Nikolai Slavov
The Signaling Pathways Project: an integrated 'omics knowledgebase for mammalian cellular signaling pathways
Scott Ochsner, David Abraham, Kirt Martin, Wei Ding, Apollo McOwiti, Zichen Wang, Kaitlyn Andreano, Ross Hamilton, Yue Chen, Angelica Hamilton, Marin Gantner, Michael Dehart, Shijing Qu, Susan Hilsenbeck, Lauren Becnel, Dave Bridges, Avi Maayan, Janice Huss, Fabio Stossi, Charles Foulds, Anastasia Kralli, Donald McDonnell, Neil McKenna
Research practice & education
Gender and international diversity improves equity in peer review
Dakota Murray, Kyle Siler, Vincent Lariviére, Wei Mun Chan, Andrew M. Collings, Jennifer Raymond, Cassidy R Sugimoto
Maintaining confidence in the reporting of scientific outputs
Sarabipour S, Wissink EM, Burgess SJ, Hensel Z, Debat H, Emmott E, Akay A, Akdemir K, Schwessinger B
Research Infrastructures offer capacity to address scientific questions never attempted before: Are all taxa equal? 
Arvanitidis CD, Warwick RM, Somerfield PJ, Pavloudi C, Pafilis E, Oulas A, Chatzigeorgiou G, Gerovasileiou V, Patkos T, Bailly N, Hernandez F, Vanhoorne B, Vandepitte L, Appeltans W, Adlard R, Adriaens P, Kee-Jeong A, Shane A, Nesrine A, Anderson G, Martin A, Arango C, Artois T, Atkinson S, Bank R, Barber AD, Barbosa JP, Bartsch I, Bellan-Santini D, Bernot J, Bieler R, Błażewicz M, Bock P, Böttger-Schnack R, Bouchet P, Boury-Esnault N, Boxshall G, Boyko CB, Nunes Brandão S, Bray R, Bruce NL, Cairns S, Campinas Bezerra TN, Cárdenas P, Chan BK, Chan T, Cheng L, Churchill M, Corbari L, Cordeiro R, Cornils A, Crandall KA, Cribb T, D'hondt J, Daly M, Daneliya M, Dauvin J, Davie P, De Broyer C, De Mazancourt V, De Voogd N, Decker P, Defaye D, Dijkstra H, Dohrmann M, Domning D, Downey R, Drapun I, Eisendle-Flöckner U, Ewers-Saucedo C, Faber M, Figueroa D, Finn J, Fonseca G, Fordyce E, Foster W, Furuya H, Galea H, Garcia-Alvarez O, Garic R, Gasca R, Gaviria-Melo S, Gerken S, Gibson D, Gil J, Gittenberger A, Glasby C, Gofas S, Gómez-Noguera SE, González-Solís D, Gordon D, Grabowski M, Gravili C, Guerra-García JM, Guidetti R, Guilini K, Hadfield KA, Hendrycks E, Herrera B, Ho J, Høeg J, Holovachov O, Hooge MD, Hooper J, Horton T, Hughes L, Hyžný M, Moretti LI, Iseto T, Ivanenko VN, Jarms G, Jaume D, Jazdzewski K, Karanovic I, Kim Y, King R, Klautau M, Kolb J, Kotov A, Krapp-Schickel T, Kremenetskaia A, Kristensen R, Kroh A, Kullander S, La Perna R, LeCroy S, Leduc D, Lemaitre R, Lörz A, Lowry J, Macpherson E, Madin L, Mamos T, Manconi R, Marshall B, Marshall DJ, Martin P, McInnes S, Mees J, Meidla T, Merrin K, Miljutin D, Mills C, Mokievsky V, Molodtsova T, Mooi R, Morandini AC, Moreira Da Rocha R, Moretzsohn F, Mortelmans J, Mortimer J, Musco L, Neubauer TA, Neubert E, Neuhaus PN, Nguyen AD, Nielsen C, Norenburg J, O'Hara T, Okahashi H, Opresko D, Osawa M, Ota Y, Paulay G, Perrier V, Perrin W, Petrescu I, Picton B, Pilger JF, Pisera A, Polhemus D, Poore G, Reimer JD, Reip H, Reuscher M, Rios Lopez P, Rius M, Rzhavsky A, Saiz-Salinas J, Sartori AF, Schatz H, Schierwater B, Schmidt-Rhaesa A, Schneider S, Schönberg C, Senna AR, Serejo C, Shaik S, Shamsi S, Sharma J, Shenkar N, Shinn A, Sicinski J, Siegel V, Sierwald P, Simmons E, Sinniger F, Sivell D, Sket B, Smit H, Smol N, Souza-Filho JF, Spelda J, Stampar SN, Stienen E, Stoev P, Stöhr S, Strand M, Suárez-Morales E, Summers M, Swalla BJ, Taiti S, Tanaka M, Tandberg AH, Tang D, Tasker M, ten Hove H, ter Poorten JJ, Thomas J, Thuesen EV, Thuy B, Timi JT, Todaro A, Turon X, Uetz P, Utevsky S, Vacelet J, Väinölä R, van der Meij SE, van Haaren T, Venekey V, Vos C, Walker-Smith G, Walter CT, Watling L, Wayland M, Whipps C, Williams G, Wilson R, Yasuhara M, Zanol J, Zeidler W.
Social media uptake of academic publications: Differences due to availability, subject and demographic parameters
Marta Lorenz​, Susanne Mikki
Measuring researcher independence using bibliometric data: A proposal for a new performance indicator
Peter Van den Besselaar, Ulf Sandström
Science podcasts: analysis of global production and output from 2004 to 2018
Lewis E MacKenzie
Why not…
Dogs, but not wolves, lose their sensitivity towards novelty with age
Christina Hansen Wheat, Wouter van der Bijl, Hans Temrin
Status of urban feral cats Felis catus in England: A comparative study
Nicholas P Askew, Flavie Vial, Graham C Smith