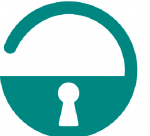 Biology Open is a new journal, launching in September 2011, from The Company of Biologists, publishers of Development, Disease Models & Mechanisms, Journal of Cell Science and The Journal of Experimental Biology.
The journal is online-only and Open Access and will publish peer-reviewed research across all aspects of the biological sciences. Biology Open will aim to ensure the timely publication of valid research, avoid the pain of repetitive submission and the excessive demand for additional experiments and decrease the burden of peer review.
The journal is now open for submissions and as well as accepting direct submissions, it will also offer a transfer option from papers originally submitted to the other Company of Biologists' journals, such as Development.
By focusing on the timely publication of good-quality, sound research rather than its perceived impact, Biology Open is designed to facilitate dialogue and build a valuable body of work supporting the efforts of the research community. The journal will also consider useful reports of negative results.
For more information about Biology Open, please see the journal homepage.