The second webinar in the Development presents… series coincides with the November release of our Special Issue: The Origins and Mechanisms of Developmental Disorders. The Special Issue showcases the role of developmental biologists in addressing developmental disorders – the leading biological cause of death for children of all ages – and the talks in our November webinar come from researchers at the forefront of this field. The webinar will be chaired by John Wallingford, Professor of Molecular Biosciences at the University of Texas at Austin, who is one of the guest editors of the Special Issue together with Sally Dunwoodie, Professor of Medicine at the Victor Chang Cardiac Research Institute.
Wednesday 11 November 2020 – 19:00 GMT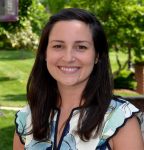 Helen Rankin Willsey (postdoc in Matthew State's lab at UCSF, working closely with Richard Harland's lab at UC Berkeley)
'The neurodevelopmental disorder risk gene DYRK1A is required for ciliogenesis and control of brain size in Xenopus embryos'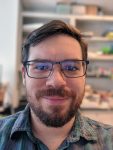 Eric Brooks (postdoc in Jennifer Zallen's lab at the Sloan Kettering Institute, New York)
'Sonic hedgehog signaling directs patterned cell remodeling during cranial neural tube closure'
Kyle Drake (PhD student in Rahul Kanadia's lab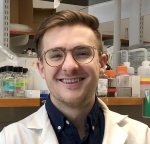 at the University of Connecticut)
'Loss of U11 small nuclear RNA in the developing mouse limb results in micromelia'
---
To register for the event, go to
The webinar will be held in Remo, our browser-based conferencing platform – after the talks you'll have the chance to meet the speakers and other participants at virtual conference tables. If you can't make it on the day, talks will be available to watch for a couple of weeks after the event (look out for details on the Node).
For more information about what to expect in Remo, go to
---
Feel free to share the poster with your colleagues: