Doing great science depends on teamwork, whether this is within the lab or in collaboration with other labs. However, sometimes the resources that support our work can be overlooked. In our new series, 'Featured Resource', we aim to shine a light on these unsung heroes of the science world. For our second article, we interviewed Kevin Thiessen, the person behind the twitter account @ZebrafishRock. Read on to find out more about Kevin, the information he shares on @ZebrafishRock, and how it can help your scientific career. To conclude our post, we borrow some feedback collected by Joaquín Navajas Acedo (aka @MadS100tist) to support his nomination of Kevin for the SDB 'Trainee Science Communication Award'.
Kevin, please could you start by introducing yourself and tell us about your scientific background and your current research.
I've been in research labs for the last twelve years with diverse topics that have ranged from pancreatic cancer in mice, to innate immunity of avian species, to inner ear development in fish. I worked as a technician after my undergraduate studies before going to graduate school at Creighton University School of Medicine in Omaha, Nebraska, USA. I earned my PhD in Biomedical Sciences in 2019. Then, I was in Germany for a couple years doing a postdoctoral fellowship at Ulm University, where I researched heart development and regeneration. Currently, I am a Research Associate at the University of Bristol, UK, working with Dr Beck Richardson and the Scar Free Foundation to uncover genes that are involved with scarring and wound healing. Zebrafish are an optimal research organism as they utilise scar free healing of wounds such as the heart and skin. As part of the Scar Free mission, we hope to activate or supress these processes in humans to achieve a world without scarring.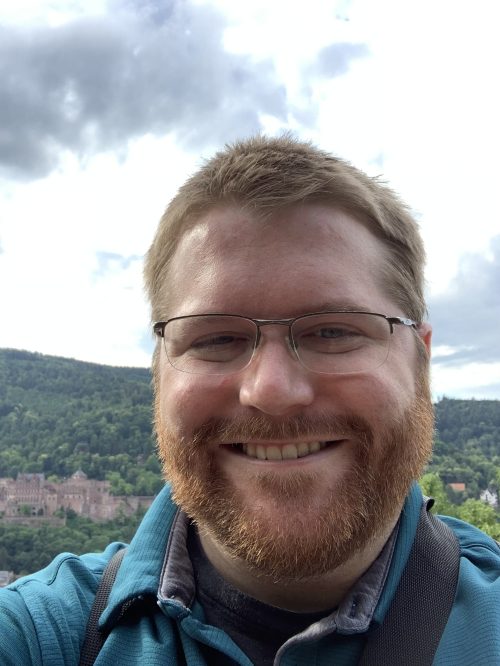 Why (and when) did you start 'Zebrafish Rock!'?
I originally started the account in 2016, during graduate school, to share my enthusiasm about zebrafish as I was active in a lot of community outreach using this model. On Twitter, I would act like a personified zebrafish and interact with others on the platform. It was largely anonymous and mischievous, but at the same time I would highlight everything related to zebrafish on the feed. It became quite popular with over a thousand followers. Unfortunately, I couldn't maintain the account as my mental health suffered in graduate school near the end of 2016, so I decided to close the account the following year. Once I was in a better place mentally, I reopened the account in 2018 with the goal of establishing Zebrafish Rock! as a central feed for all things zebrafish. The anonymity was now gone, which did wonders for my mental health. The revamped coverage removes the nonsense and focuses on the news, research, and jobs. Now, the account has nearly seven thousand followers and I think that's attributed to the new consistent coverage.
What information do you aim to share?
I really try to highlight anything that is new and exciting in the field. I'm not very selective in what the account promotes. If I haven't seen it before, it usually gets a retweet. I especially love when first authors (who are usually graduate students and Postdocs) share a thread about their new research papers. Also, I've started to cover other teleost models such as cavefish and killifish to connect them with the zebrafish community.
Which are your favourite posts to write?
It takes a lot of my spare time on Sunday mornings, but I enjoy writing the #DanioDigest. It covers everything from community news to recent papers/preprints and job postings. I enjoy it because it gives me time to educate myself on the latest research and I believe it benefits others that may not have as much time to sort through the whole feed. I try to post it every two weeks, if my schedule allows it.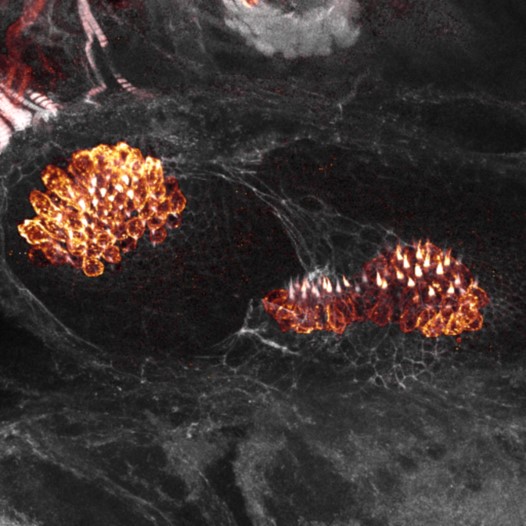 What is your favourite hashtag and what are the top hashtags to look out for?
My favourite hashtag must be #GuessThatISH. The zebrafish community is really lucky to have an outstanding resource such as the zebrafish model organism database, ZFIN. One of their best features is the carefully curated and extensive list of in situ expression images by Thisse and Thisse et al. I use these images to play a fun guessing game with the community. The answers can be hilarious during the 'Wrong Answers Only' edition.
The most popular hashtag has been #AskZebrafish, where people ask questions to the online community. If I know someone that might have an answer or can help, I usually ping them in the replies. It creates great discussions. The hashtag has been successful with people finding transgenic fish stocks, reagents, and helpful advice. Other popular hashtags include #ZebrafishJobs (where people post open positions) and #ZebrafishZunday (where I share images and videos of zebrafish with credit on Sundays).
Do you have any new features planned for 'Zebrafish Rock!'?
I constantly have new ideas for features and I often lose track of the ones I have done in the past. There are a few I want to bring back such as #ZebrafishFunFacts (as the name implies, this is interesting fun facts about zebrafish) and #TeleostTalk (focussing on different teleost models used in biomedical research). A new feature I'm working on is #KnowYourZDM, where I highlight zebrafish research models of human disease.
What can the community do to help?
The community has really embraced the account and I'm really thankful for that. They can continue to tell their colleagues and labmates about the benefits of using Twitter.
'User' feedback
Recently Joaquín Navajas Acedo aka MadScientist asked the zebrafish community for feedback on Zebrafish Rock! so he could nominate Kevin for the SDB 'Trainee Science Communication Award'. Click on the tweet below to read the replies he received, and scroll down the post to see a few of his favourites.
Below are some of Joaquín's favourites: