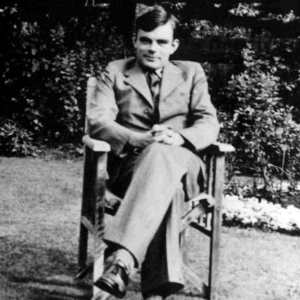 In the first episode of a new season of Genetics Unzipped, the Genetics Society podcast, presenter Kat takes a trip back to the 1950s to find out how one of the world's greatest minds – Alan Turing – revealed the maths behind some of the deepest mysteries of life, from the patterning of stripes on a zebra to the spots on a leopard, and even the formation of bones in your own body.
Genetics Unzipped is the podcast from The Genetics Society. Full transcript, links and references available online at GeneticsUnzipped.com.
Subscribe from Apple podcasts, Spotify, or wherever you get your podcasts.
Head over to GeneticsUnzipped.com to catch up on our extensive back catalogue.
If you enjoy the show, please do rate and review on Apple podcasts and help to spread the word on social media. And you can always send feedback and suggestions for future episodes and guests to podcast@geneticsunzipped.com Follow us on Twitter – @geneticsunzip