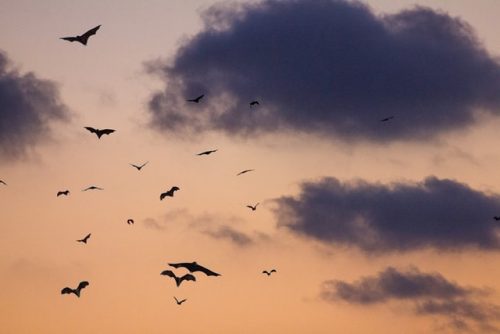 In this episode of the Genetics Unzipped podcast we're taking to the night skies with a closer look at the genetics of bats. Usually the stuff of horror films and Hallowe'en, these fascinating mammals have many important genetic secrets to share with us about evolution, longevity, immunity and more.
Genetics Unzipped is the podcast from The Genetics Society. Full transcript, links and references available online at GeneticsUnzipped.com.
Subscribe from Apple podcasts, Spotify, or wherever you get your podcasts.
Head over to GeneticsUnzipped.com to catch up on our extensive back catalogue.
If you enjoy the show, please do rate and review on Apple podcasts and help to spread the word on social media. And you can always send feedback and suggestions for future episodes and guests to podcast@geneticsunzipped.com Follow us on Twitter – @geneticsunzip