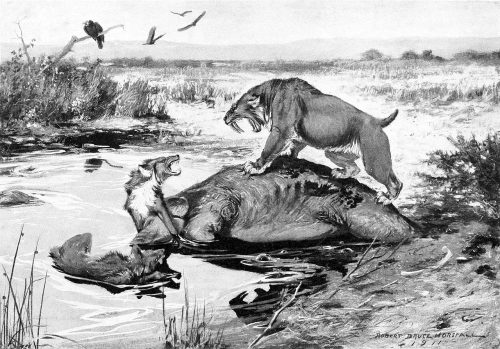 In the latest episode of Genetics Unzipped, Dr Kat Arney delves back into the ancient past, winding the clock back thousands of years to discover the stories of Denisovans and direwolves that researchers are now able to read in the fragments of DNA left in bones or even dirt.
One of the people who's digging into the past through the use of ancient DNA to understand why a species might have vanished is Dr Kieren Mitchell from the University of Adelaide. While many may think that his species of choice – the direwolf – is fictional, they were definitely real, but the reasons they went extinct may come down to being too choosy about their meals and their mates.
Kat also speaks with Dr Benjamin Vernot – a researcher at the Max Planck Institute for Evolutionary Anthropology in Leipzig, Germany. Rather than studying bones, he's been digging for DNA in more unlikely places in order to unearth the stories from our ancient ancestors.
Genetics Unzipped is the podcast from The Genetics Society. Full transcript, links and references available online at GeneticsUnzipped.com.
Subscribe from Apple podcasts, Spotify, or wherever you get your podcasts.
Head over to GeneticsUnzipped.com to catch up on our extensive back catalogue.
If you enjoy the show, please do rate and review on Apple podcasts and help to spread the word on social media. And you can always send feedback and suggestions for future episodes and guests to podcast@geneticsunzipped.com Follow us on Twitter – @geneticsunzip