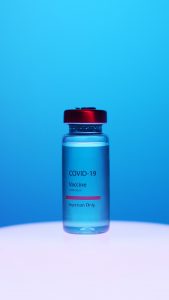 The Genetics Unzipped podcast is back for 2021 with a new series of stories from the world of genes, genomes and DNA, from the history of genetics to the latest cutting-edge research.
In our first episode we take a look back at the discovery of messenger RNA, or mRNA, in the 1960s. There are some big names involved – Francis Crick, Sydney Brenner, Francois Jacob and more – but who actually discovered this vital molecular messenger? And why did nobody win a Nobel Prize for it?
Then we come right up to the present day to look at mRNA vaccines for COVID-19, which have been developed at breakneck speed to tackle the pandemic. We find out how mRNA vaccines work, how they were developed so fast for COVID-19, and how this new technology might change the face of immunization and public health in the future.
Genetics Unzipped is the podcast from The Genetics Society. Full transcript, links and references available online at GeneticsUnzipped.com.
Subscribe from Apple podcasts, Spotify, or wherever you get your podcasts.
And head over to GeneticsUnzipped.com to catch up on our extensive back catalogue.
If you enjoy the show, please do rate and review on Apple podcasts and help to spread the word on social media. And you can always send feedback and suggestions for future episodes and guests to podcast@geneticsunzipped.com Follow us on Twitter – @geneticsunzip