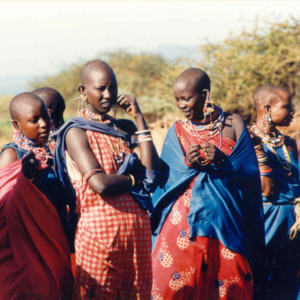 In the latest episode of the Genetics Unzipped podcast we're meeting some of the researchers who are working to make sure that everyone gets the benefits of genetic research – from underserved communities to entire continents.
Kat Arney chats with Charles Rotimi, director of the Centre for Genomics and Global Health within the NIH National Human Genome Research Institute at Bethesda, Maryland in the US, and a distinguished NIH investigator. He's also the founder of the African Society of Human Genetics and the driving force behind a major genomics project called Human Heredity and Health in Africa, or H3Africa, which he helped to establish ten years ago.
She also talks with Laura Koehly – a senior investigator at the National Human Genome Research Institute, with a special interest in helping people unlock the information hidden in their family health histories, particularly focusing on underserved and less privileged communities.
Finally, Kat hears from bioethicist Sara Hull, who has worked at the National Institutes of Health for more than 20 years helping researchers make sure their work is done ethically and doesn't cause harm to the people involved.
Genetics Unzipped is the podcast from The Genetics Society. Full transcript, links and references available online at GeneticsUnzipped.com.
Subscribe from Apple podcasts, Spotify, or wherever you get your podcasts.
Head over to GeneticsUnzipped.com to catch up on our extensive back catalogue.
If you enjoy the show, please do rate and review on Apple podcasts and help to spread the word on social media. And you can always send feedback and suggestions for future episodes and guests to podcast@geneticsunzipped.com Follow us on Twitter – @geneticsunzip