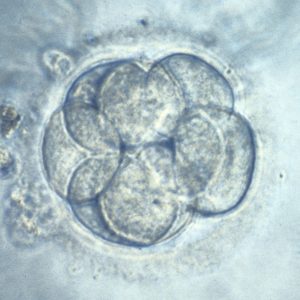 In this episode we're going back to the very beginning, telling the stories of the midwives of the field of developmental genetics, two  researchers whose work helped to reveal the secrets of life in its very earliest stages: Hilde Mangold and Salome Gluecksohn-Waelsch.
The tale of developmental genetics is a thrilling one, with everything you need for a good story. There's politics, drama, upheaval, prejudice, and even a suspicious death. So hold on tight, this is a good one.
Full show notes, transcript, music credits and references online at GeneticsUnzipped.com.
Subscribe from Apple podcasts, Spotify, or wherever you get your podcasts.
And head over to GeneticsUnzipped.com to catch up on our extensive back catalogue.
Genetics Unzipped is the podcast from The Genetics Society. If you enjoy the show, please do rate and review on Apple podcasts and help to spread the word on social media. And you can always send feedback and suggestions for future episodes and guests to podcast@geneticsunzipped.com
Follow us on Twitter – @geneticsunzip
Image: Human embryo from IVF. Credit: K. Hardy. Attribution 4.0 International (CC BY 4.0)