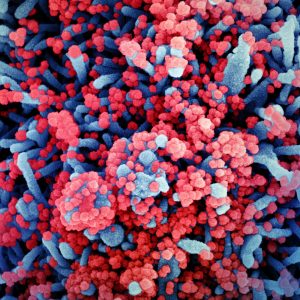 In the latest episode of Genetics Unzipped, Kat Arney looks at the ancient war between our genes and the pathogens that infect us, going back thousands of years to the Black Death and before, through to our very latest foe: the SARS-CoV-2 coronavirus behind COVID-19.
With Claire Steves (King's College London), Christiana Scheib (University of Tartu) and Lucy van Dorp (UCL).
Genetics Unzipped is the podcast from The Genetics Society. Full transcript, links and references available online at GeneticsUnzipped.com
Subscribe from Apple podcasts, Spotify, or wherever you get your podcasts.
And head over to GeneticsUnzipped.com to catch up on our extensive back catalogue.
If you enjoy the show, please do rate and review on Apple podcasts and help to spread the word on social media. And you can always send feedback and suggestions for future episodes and guests to podcast@geneticsunzipped.com Follow us on Twitter – @geneticsunzip