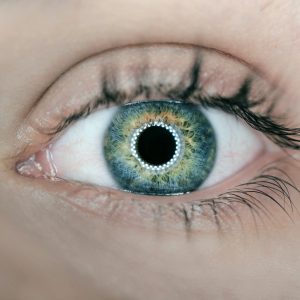 In this episode, supported by the Medical Research Council, we discover how researchers are letting the light shine in, literally, by bringing discoveries about the underlying genetic faults that cause eye diseases all the way through to game-changing clinical trials of gene therapy designed to save sight.
Our stay-at-home roving reporter Georgia Mills has been speaking with sight loss charity campaigner and fundraiser Ken Reid about his experiences of living with the genetic eye condition Retinitis Pigmentosa (RP).
She also chats to researchers Chloe Stanton and Roly Megaw from the MRC Human Genetics Unit in the Institute of Genetics and Molecular Medicine at the University of Edinburgh, who are researching the genes and mechanisms underpinning the disease, and Robin Ali at King's College London who is running clinical trials of gene therapy for inherited eye disorders.
Genetics Unzipped is the podcast from The Genetics Society. Full transcript, links and references available online at GeneticsUnzipped.com
Subscribe from Apple podcasts, Spotify, or wherever you get your podcasts.
And head over to GeneticsUnzipped.com to catch up on our extensive back catalogue.
If you enjoy the show, please do rate and review on Apple podcasts and help to spread the word on social media. And you can always send feedback and suggestions for future episodes and guests to podcast@geneticsunzipped.com Follow us on Twitter – @geneticsunzip