Today was my last day as Community Manager for the Node, so this is goodbye from me!
I've had a great time these past three years, setting up the site and learning what's of interest to the developmental biology community.
My favourite part of the job was meeting people in person at conferences and lab visits. It's difficult to assess exactly how people view the Node from over here in the Cambridge office. Site statistics only tell you so much. But when, two months after launching the Node, two guys walked up to our booth at the SDB meeting in Albuquerque to photograph each other in front of the Node banner, that meant so much more than some anonymous numbers! (I never did get to see those photos. Any leads welcome!)
The more conferences I went to, the more I ran into people who already knew about the Node. Someone told me they saw a poster in their department. Someone else had heard about it at an SDB regional meeting. I'd never been to that department, or to any regional meeting, so that meant that people were spreading the word! And indeed, when we ran a survey in 2011, and asked people how they found out about the Node, "word of mouth" was the second-most popular answer. That, to me, was definitely the best part of the job. A community website is not something you can just build and wait for people to use. The community itself is more important than the technology, and you've all been such a great community!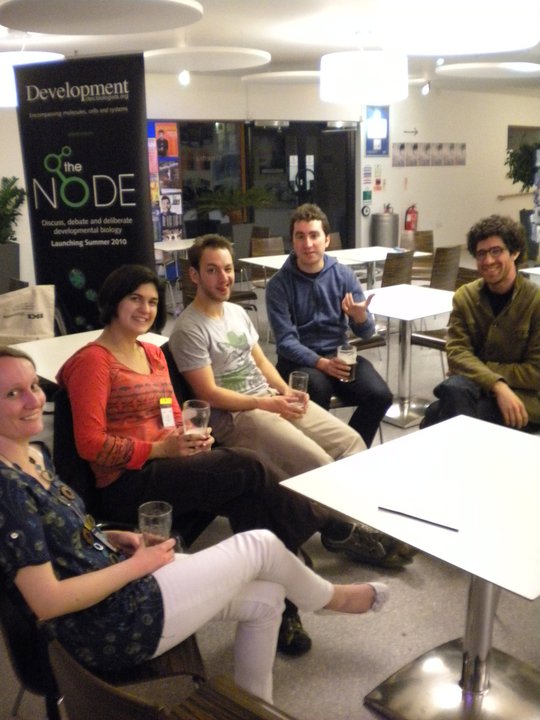 BSDB meeting 2011

Other personal highlights:
-Speaking of community: the 2011 worm meeting. I'm not a worm researcher by any stretch of the imagination, but they were so welcoming!
–Interviewing Jorge Cham of PhD comics. Twice.
–Going viral on Twitter
-Finding people who moved to careers outside academic research, and writing a piece about it for Development.
-Getting Node fan art! (It's staying in the office, but I've got photos!)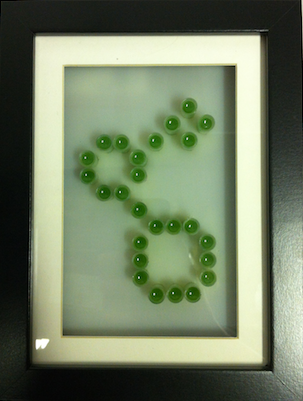 The most challenging thing these past few years has been to get across the nature of the Node: people often expected me to update the Node with news relevant to the community, but that is actually something that you should be doing. The Node is meant as a platform for and by developmental biologists, and I'm not one. I was just here to help you find your way. There are currently over 800 people with active Node accounts, who can at any given time post anything they want to the site, without having to ask anyone for permission. It will be a few months until the next Community Manager starts, so I hope that you'll keep the site filled with interesting things!
I'll be following along from a distance. A few projects that I started will go live on the site soon. I'm very excited about the next round of Woods Hole images (which I've already seen, and which are amazing!) and I'm also looking forward to seeing the first journal club post go up soon!
Thanks to everyone I worked with these past three years – from editors to society staff and from students to lab heads. You've all been amazing, and I can't wait to see where you're taking the Node next!
If you'd like to stay in touch, you can find me on LinkedIn and Twitter (where my username, @easternblot, reveals my true nature as a biochemist…). I'm moving on to another job that involves a lot of interaction with researchers, in all life sciences, so I hope to see some of you again!