Closing Date: 15 March 2021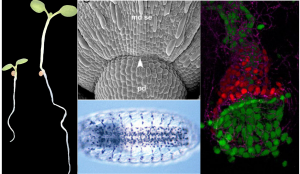 Research at UM addresses a broad range of exciting developmental biology questions.
What genes regulate the creation of different neuronal cell-types?
How do cardiac cells sense and respond to their environment to form a heart?
What gene-networks underlie the release of leaves, fruits and seeds?
How do plants respond to changes in light and temperature?
Features of our program include:
2 admission paths: a rotation program or direct admission to a laboratory
Choose the courses that are most appropriate for your research and career
Teaching assistantships are available
Additional awards for excellent candidates
Learn more about the department and how to apply at biology.olemiss.edu