Each year in early December, the Howard Hughes Medical Institute hosts a series of educational seminars, called the Holiday Lectures, in which researchers explain the very basic concepts of their work. The lectures make a great introduction to a topic, and all past lectures are available on the HHMI Biointeractive site or as DVDs for teachers to use in the classroom. This year's Holiday Lecture was on viral outbreaks, but a few past lectures have been on topics more closely related to developmental biology.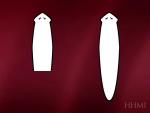 The Biointeractive site also features short videos and animations related to each year's lectures, and the 2006 Holiday Lecture series on "Potent Biology: Stem Cells, Cloning, and Regeneration" offers many interesting clips for use in teaching developmental biology or stem cell science. For example, there's an 11 minute mini documentary in which Alejandro Sanchez Alvarado explains planarian regeneration.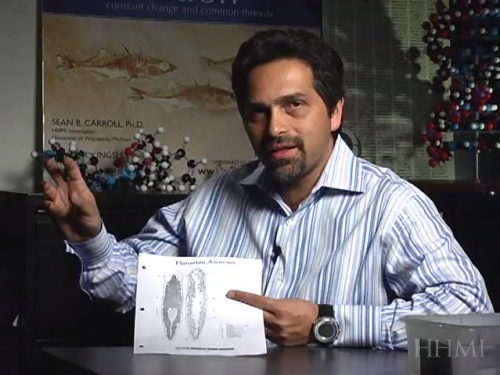 On the animation section of the Biointeractive site you can find, among other things, a short explanation about creating embryonic stem cell lines, also from the 2006 Holiday Lectures.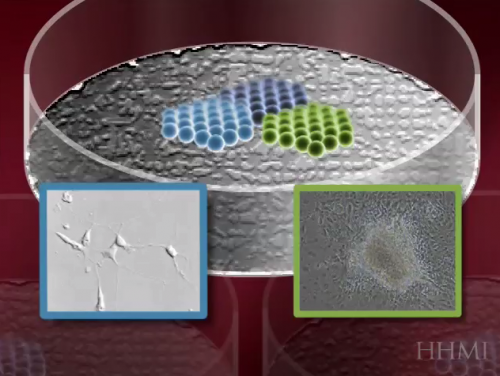 Have a look the lists of videos and animations on the site. There are too many to all watch, but it's worth looking around just to see what's there, especially if you're teaching introductory courses. There's even an interactive transgenic fly lab on the site, and a museum!
(Screencaps used with permission.)