Here are the highlights from the current issue of Development:
Prime time for pluripotency
How to make excitatory versus inhibitory neurons
Polarisation mediates lineage specification
Scribble gets done for intracellular trafficking
PLUS…
Regeneration, morphogenesis and self-organization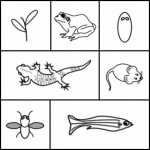 In March 2014, the RIKEN Center for Developmental Biology in Kobe, Japan, hosted a meeting entitled 'Regeneration of Organs: Programming and Self-Organization'. Scientists from across the globe met to discuss current research on regeneration, organ morphogenesis and self-organization – and the links between these fields. As discussed by Daniel Goldman, a diverse range of experimental models and organ systems was presented at the meeting, and the speakers aptly illustrated the unique power of each. See the Meeting Review on p 2745.
Cellular and physical mechanisms of branching morphogenesis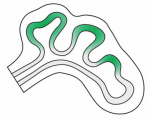 Branching morphogenesis is the developmental program that builds the epithelial trees of various organs, including the airways of the lung, the collecting ducts of the kidney, and the ducts of the mammary and salivary glands. Recent advances in cell lineage analysis and real-time imaging have uncovered surprising differences in the mechanisms that build these diverse tissues. Victor Varner and Celeste Nelson review these studies and discuss the cellular and physical mechanisms that can contribute to branching morphogenesis. See the Review on p. 2750.
Harnessing developmental processes for vascular engineering and regeneration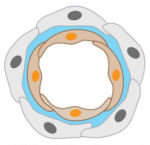 The formation of the vasculature is essential for tissue maintenance and regeneration, and understanding how vascular formation is coordinated in vivo can offer valuable insights into engineering approaches for therapeutic vascularization and angiogenesis. Here, Kyung Min Park and Sharon Gerecht discuss how the process of vascular development can be used to guide approaches to engineering vasculature.  See the Review on p. 2760.