Here are the highlights from the current issue of Development:
Modelling fate decisions in the early mouse embryo
In the early embryo, the first fate decision separates the trophectoderm from the inner cell mass (ICM). Subsequently, the ICM segregates into epiblast (Epi) and primitive endoderm (PrE), but how do cells decide which of these two fates to adopt? Claire Chazaud, Geneviève Dupont and co-workers address this question in the early mouse embryo (see p. 
3637
), using both experimental and modelling approaches. It is known that the FGF signalling pathway is involved in this fate decision and also that, while Epi cells express and depend on Nanog, PrE cells are defined by Gata6 expression. The authors complete the interaction network by demonstrating that Gata6 is not only expressed by the PrE but is also required for PrE specification. To understand the network in greater detail, the authors build a mathematical model incorporating the known interactions between these players. The model exhibits tristability, with steady states corresponding to cells displaying ICM, Epi or PrE fate, and is able to recapitulate experimental manipulations of the system, such as the removal of Nanog or Gata6 activity or the effects of altering FGF signalling. Moreover, this approach highlights a number of key features of the system – most notably the requirement for heterogeneity in FGF signalling levels and the self-organising nature of the process of fate determination in this context.
First bird born via ICSI
Intra-cytoplasmic sperm injection (ICSI) is a method of fertilisation that involves the injection of a single sperm into an oocyte. The technique has been applied successfully to generate viable offspring in human, mouse and other vertebrates, but never before has a live bird been produced using ICSI due to difficulties in mimicking avian polyspermic fertilisation. Now, on p.
3799
, Tomohiro Sasanami and colleagues report the birth of a live quail chick using ICSI and identify some critical parameters that hitherto prevented the successful application of this technique. The authors inject a single sperm together with sperm extract, of which they identify three different components essential for full egg activation and development: phospholipase Cζ, aconitate hydratase and citrate synthase. Importantly, the authors use this system to analyse Ca
2+
 dynamics during egg activation and show that, in contrast to mammals, avian egg activation requires two distinct patterns of Ca
2+
 flux: an initial transient rise and a long-lasting spiral-like oscillation. These findings represent an exciting step forward in the study of vertebrate egg activation and will provide new opportunities for the production of transgenic and cloned birds.
Brain keeps a stiff upper lip during development
Physical properties such as tissue stiffness have been shown to influence stem cell fate 
in vitro
. It is possible that spatiotemporal changes in stiffness may influence tissue formation during development; however, it has been difficult to analyse this due to the technical limitations of measuring stiffness in embryonic tissues. In this issue (p. 
3793
), Yoichi Kosodo and colleagues overcome this problem and provide a novel approach to measuring changes in stiffness using atomic force microscopy combined with immunostaining in the embryonic mouse cerebral cortex during development. By combining these two techniques, the authors show that all layers in the developing cortex undergo significant changes in stiffness throughout the embryonic stages. In the ventricular and subventricular zones, stiffness gradually increases throughout development, while the intermediate zone and cortical plate show an initial increase in stiffness followed by a decrease before birth. Deconstruction of the role of cell and matrix in modulating stiffness in the developing brain reveals that tissue stiffness cannot be solely determined by the stiffness of the cells that constitute the tissue. This study not only sheds light on the spatiotemporal dynamics of stiffness in the developing mouse brain, but also provides a possible approach for understanding the global profile of physical properties in other developing organs.
Mesoderm gets a move on during Xenopus involution
Gastrulation occurs when a single-layered blastula transitions to a gastrula containing all three germ layers: ectoderm, endoderm and mesoderm. Many aspects of vertebrate gastrulation have been well-characterised using the model vertebrate 
Xenopus
, but surprisingly little is known about how the dorsal mesoderm moves from the outer surface to the interior of the gastrula. Now, on p. 
3649
, Rudolf Winklbauer and colleagues analyse the cellular and molecular dynamics that are central to this involution process and provide several insights into the mechanism of 
Xenopus
 gastrulation. First, the authors show that the blastopore lip is capable of autonomous shape changes and that different domains, for example those marked by 
Goosecoid
 and 
Brachyury
 (
Xbra
), show differences in cellular migration patterns. Second, the authors investigate the molecular requirements during these events and show that the tyrosine kinase ephrin receptor EphA4 is transiently required to maintain appropriate levels of Xbra expression, but that this occurs indirectly via p21-activated kinase 1 (Pak1). These data highlight a role for Xbra during mesoderm involution in 
Xenopus
 and shed light on the general features of dynamic cell migration during gastrulation.
DMRT6 gives spermatogenesis the 'go-ahead'
The mitotic-to-meiotic transition during spermatogenesis is essential for generating haploid spermatid cells from diploid spermatogonial cells. After differentiation and proliferation of spermatogonial cells, two rounds of meiosis are required to generate spermatid cells, but how the complex transition from mitosis to meiosis is coordinated remains unclear. In this issue (p. 
3662
), David Zarkower and colleagues investigate the role of the
Doublesex
-related gene 
Dmrt6
 in male mouse spermatogenesis and show that without DMRT6 this process is severely compromised. By creating a null mutation in two different genetic backgrounds, the authors provide strong evidence that DMRT6 is required for spermatogonial differentiation (C57BL/6J strain) and meiosis (129Sv strain) and that inappropriate gene expression and chromatin events occur when DMRT6 activity is absent. Subsequent mRNA profiling and chromatin precipitation experiments suggest that DMRT6 functions both to suppress genes that promote spermatogonial differentiation and to activate important meiotic regulatory genes. These data provide novel insight into the molecular regulatory events that control and coordinate the mitotic-to-meiotic transition during mammalian spermatogenesis.
PLUS…
Adult neurogenesis: taking stock in Stockholm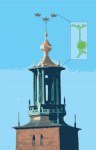 In May this year, Stockholm hosted a Keystone Symposium on Adult Neurogenesis, attracting scientists from around the world despite the lack of customary snow. The symposium offered an extraordinary program, covering diverse topics that ranged from the neural stem cell lineage and regulation of neurogenesis to functional aspects of neurogenesis in homeostasis and disease, and even computational modeling. Here, Nambirajan Govindarajan and Gerd Kempermann describe some of the exciting presentations and emerging themes from the symposium, which reveal how much this young field has matured. See the Meeting Review on p. 3615
Poised chromatin in the mammalian germ line
<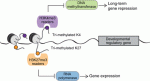 Poised (bivalent) chromatin is defined by the simultaneous presence of histone modifications associated with both gene activation and repression. This epigenetic feature was first observed at promoters of lineage-specific regulatory genes in embryonic stem cells in culture. More recent work has shown that, in vivo, mammalian germ cells maintain poised chromatin at promoters of many genes that regulate somatic development, and that they retain this state from fetal stages through meiosis and gametogenesis. We hypothesize that the poised chromatin state is essential for germ cell identity and function. Here, Bluma Lesch and David Page propose roles for poised chromatin in the mammalian germ line and discuss these roles in the context of recently proposed models for germline potency and epigenetic inheritance. See the Hypothesis article on p. 3619
Ultradian oscillations and pulses: coordinating cellular responses and cell fate decisions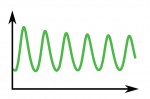 Biological clocks play key roles in organismal development, homeostasis and function. In recent years, much work has focused on circadian clocks, but emerging studies have highlighted the existence of ultradian oscillators – those with a much shorter periodicity than 24 h. Accumulating evidence, together with recently developed optogenetic approaches, suggests that such ultradian oscillators play important roles during cell fate decisions, and analyzing the functional links between ultradian oscillation and cell fate determination will contribute to a deeper understanding of the design principle of developing embryos. Here, Akihiro Isomura and Ryoichiro Kageyama discuss the mechanisms of ultradian oscillatory dynamics and introduce examples of ultradian oscillators in various biological contexts. See the Review on p. 3627