Interviews
All our (and Development's) interviews in one place.
Recent posts
Posted by the Node Interviews, on 29 March 2021
This interview by Aidan Maartens was recently published in Development. Dr Cagney Coomer received her PhD with Ann Morris at the University of Kentucky, where she studied zebrafish retinal development …
Posted by Annabel Nicholson, on 24 November 2020
Dawei Sun has just finished his PhD in Dr Emma Rawlins' lab at The Gurdon Institute here in Cambridge, UK. He has remained in the city with his wife …
Posted by Aidan Maartens, on 7 September 2020
Last October I had the great pleasure of interviewing Trudi Schüpbach for Development in Buenos Aires. We were at the Latin American Society for Developmental Biology meeting (check out the …
Posted by the Node Interviews, on 26 August 2020
This interview, the 77th in our series, was published in Development earlier this year.  During development, the establishment of directional left-right (L-R) asymmetry is crucial for the correct positioning of …
Posted by Annabel Nicholson, on 14 July 2020
Alistair McGregor's group at Oxford Brookes University uses Drosophila and the common house spider Parasteatoda tepidariorum to understand how different shapes and sizes of animals evolve. Back in 2016, two …
Posted by the Node Interviews, on 29 June 2020
Of the many virtual seminar series that have sprung up in response to the COVID-19 pandemic, one in particular caught our eye – the New PIs in Cell and Developmental …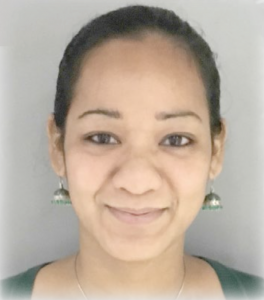 In 2019 we met Vilaiwan Fernandes, who had recently been awared the Santa Cruz Developmental Biology Young Investigator Award
Contact us
Do you have a question or suggestion for the Node?